How to Prepare a Good Business Plan for a Childcare Center Part 1 of 2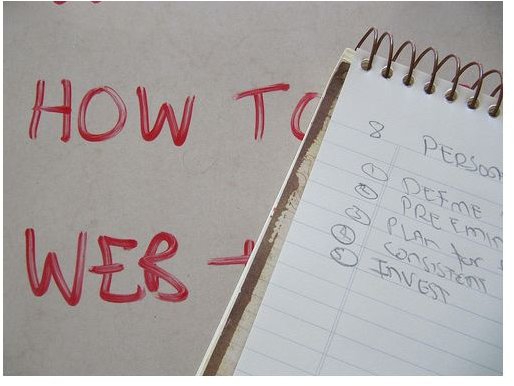 Scope
A childcare center is one way of starting a preschool business.
One major consideration when preparing a business plan for a childcare center is to determine the scope of operations.
The growing number of working mothers and dual income families has necessitated the need for childcare centers in virtually every community. The percentage of the work force made up of married working women with school-age children is over 60 percent.
One good way to determine the need for a childcare center in the community is by looking at the ratio of elementary and preschools to existing day care providers. Most parents prefer leaving their children closer to home than in the company sponsored crèche, and as such, the number of babies in a neighborhood makes a good indication of the potential for a childcare center in the area.
Image Credit: flickr.com/Ivan Walsh
Start up Costs
Starting a childcare center is a lucrative business, but requires a sizeable start up investment and a long gestation period before the business becomes popular through word of mouth and other promotional activities before parents start patronizing the center in substantial numbers to return a profit. As a general rule of thumb, childcare centers with 35 to 65 children break even, and centers with 150 to 200 children realize annual profits of about $100,000.
The major start up costs include
cost of setting up the center including selecting furniture and a theme
toys and playground equipment
promotional campaigns
legal and professional services to start up the business
office equipment such as computer
Major recurring costs to run the center include:
food for the children
wages for assistants or substitutes
rent
insurance
travel expenses
recurring utilities such as office and record-keeping supplies, cleaning supplies and the like
Policies
Critical components of a childcare center that requires clarification before starting operations include:
range of services provided
fees charged for different services
dietary provisions
unexpected closing procedures, and emergency procedures
privacy and safety measures
Referring to standard industry practices and benchmarking competitors provides guidelines to formulate such policies.
Legal Considerations
Legal considerations play an important role in the establishment and running of a childcare center.
A childcare center is highly regulated, and most states require fulfillment of certain specific conditions before obtaining the license. Licensing requirements vary from state to state, but invariably include the following considerations:
physical space per child inside and outside the building
health requirements, and possibly annual medical examinations for staff and for children.
safety guidelines such as building construction specifications, number of exits, fire doors, ventilation, and fencing.
sanitation and health requirements such as plumbing.
equipment to prepare food.
zoning regulations, or type of neighborhood where childcare business may be located
Regulations imposed by the state government that influence how the childcare center runs, and which increase overhead costs and determine the number of children enrolled includes:
the stipulation of providing one hot meal per day in some states
the requirement of a licensed teacher per 15 or 20 students
the need to have a licensed nurse in the premises
maintenance of the child's immunization records
adherence to emergency and safety procedures
Liability and accident insurance is essential for the business, and many states make this a compulsory requirement. This insurance protects the provider against lawsuits for any accident occurring because of alleged negligence or failure to exercise reasonable care.
The state licensing office usually has a copy of the licensing regulations
Critrical Success Factors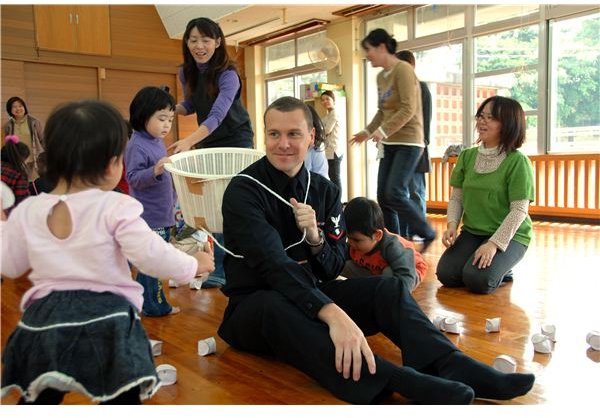 The tremendous scope of childcare centers notwithstanding, the business is highly competitive and tough to run. The presence of nationwide franchises of big brands poses serious competition to small start-ups, and there are disadvantages in becoming a franchise. Incorporating the following considerations in the business plan for childcare center help new child cares remain competitive
Develop a structured pre-school education and learning simulation. Social researchers establish that the most important years in a child's development are those from one to six, and as such, the exposure and the instruction the child receive, and the habits they form during those years have far reaching implications on the growth and development of the child. This makes running a childcare centers a big responsibility. Aware parents look for a professional set up, making such a set up sound business sense.
Very often pricing plays a major role in the success of a childcare center. The new childcare center will do well to benchmark competitor's prices and offer 5 to 10 percent discount to attract clients, but without diluting the quality, flexibility, or range of services offered.
Another major aspect is differentiation, again based on benchmarking competition. This involves offering niche services or something others do not provide. This can be enhanced customer support, pick up, and drop off of the child from home, added flexibility in services, provision of customized packages, or any other service.
Hiring trained and skilled staff who are kind, courteous, and friendly to children and parents help the business thrive. The way the employees interact with the children and parents determines whether the business earns customer loyalty and referrals
Stat up childcare centers would also do well to target specific customer segments such as full-time working couples, drop in customers and others, within a radius of say, 10 miles from the center. This allows running the marketing and promotional campaigns in a focused manner.
Critical success factors include availability of skilled and caring employees, a flair for creativity, good safety measures, aggressive marketing, and a personal touch.
Image Credit: Wikimedia Commons
Reference
DBPlans.com. "Day Care Business Plan." Retrieved from www.bplans.com/day_care_business_plan/appendix_fc.cfm on 19 November 2010.
Small Business Administration. "How to Start a Quality Child Care Business." Retrieved from https://www.sba.gov/idc/groups/public/documents/sba_homepage/pub_mp29.pdf on 19 November 2010.