Excellent Examples of Vision Statements: Get Ideas for Crafting Your Own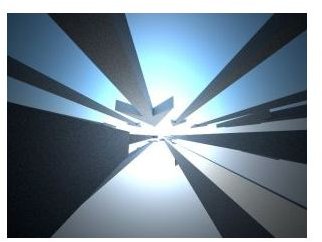 A vision statement spells out the future direction of an organization and where it sees itself in the long term. Great business organizations in history have always been built by leaders who had a great vision. There are several excellent examples of vision statements from organizations that have achieved extraordinary success and global leadership in fields they had envisioned for themselves.
Here is a list of some of the best samples from companies that have helped shape the global economy with their bold and sharp vision of the future and its relentless pursuit.
Vision Statements of Transport Related Companies
General Motors
GM's vision is to be the world leader in transportation products and related services. We will earn our customers' enthusiasm through continuous improvement driven by the integrity, teamwork, and innovation of GM people.
Caterpillar
Be the global leader in customer value.
Southwest Airlines
Our vision is to expand our locations both domestic and overseas by being the largest and most profitable airline company to achieve both short and long-haul carriers efficiently and with low cost. Also to be an airline carrier that has the most productive workforce to guarantee the best flight possible for each and every passenger.
Toyota
To sustain profitable growth by providing the best customer experience and dealer support.
BMW (Bremen Motoren Werken)
To become the most successful premium manufacturer in the car industry.
Vision Statements of Food Related Companies
McDonald's
McDonald's vision is to be the world's best quick service restaurant experience. Being the best means providing outstanding quality, service, cleanliness, and value, so that we make every customer in every restaurant smile.
Coca-Cola
To achieve sustainable growth, we have established a vision with clear goals.
Profit: Maximizing return to shareowners while being mindful of our overall responsibilities.
People: Being a great place to work where people are inspired to be the best they can be.
Portfolio: Bringing to the world a portfolio of beverage brands that anticipate and satisfy peoples; desires and needs.
Partners: Nurturing a winning network of partners and building mutual loyalty.
Planet: Being a responsible global citizen that makes a difference.
Budweiser (Anheuser-Busch)
Through all of our products, services and relationships, we will add to life's enjoyment. Enrich and entertain a global audience. Deliver superior returns to our shareholders.
H.J. Heinz
Our vision, quite simply, is to be the world's premier food company, offering nutritious, superior tasting foods to people everywhere. Being the premier food company does not mean being the biggest but it does mean being the best in terms of consumer value, customer service, employee talent, and consistent and predictable growth.
PepsiCo
PepsiCo's responsibility is to continually improve all aspects of the world in which we operate – environment, social, economic – creating a better tomorrow than today. Our vision is put into action through programs and a focus on environmental stewardship, activities to benefit society, and a commitment to build shareholder value by making PepsiCo a truly sustainable company.
Photo Credit: www.sxc.hu svilen001
Consumer Goods, Retail & Technology
Here are some more examples from consumer goods manufacturers.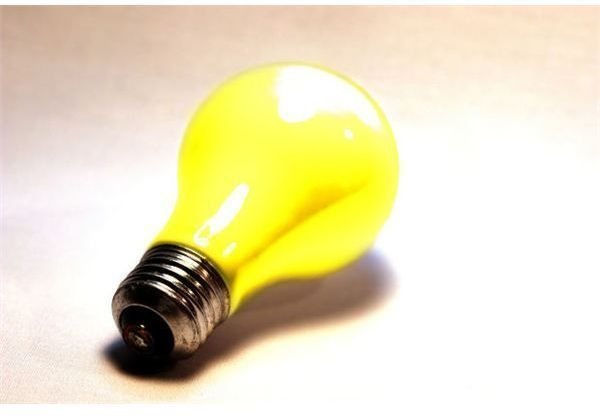 Vision Statements for Consumer Goods Companies
Nike
To bring inspiration and innovation to every athlete* in the world.
* If you have a body, you are an athlete.
Colgate-Palmolive
As we plan our strategies to sustain growth for the years to come, our core values of Caring, Global Teamwork and Continuous Improvement will continue to drive our future initiatives.
Proctor & Gamble (P&G)
To provide branded products and services of superior quality and value that improve the lives of the world's consumers.
Vision Statements of Retail and Other Service Providers
Macy's
Our vision is to operate Macy's and Bloomingdale's as dynamic national brands while focusing on the customer offering in each store location.
Toys 'R' Us
Our vision is to put joy in kids' hearts and a smile on parents' faces.
DHL
Customers trust DHL as the preferred global express and logistics partner, leading the industry in terms of quality, profitability and market share.
Hertz Global Holdings
We will be the first choice brand for vehicle and equipment rental / leasing and total mobility solutions.
Vision Statements of Technology Oriented Companies
Dell
It's the way we do business. It's the way we interact with the community. It's the way we interpret the world around us – our customer's needs, the future of technology, and the global business climate. Whatever changes the future may bring our vision – Dell Vision – will be our guiding force.
Microsoft
Create experiences that combine the magic of software with the power of Internet services across a world of devices.
Apple
Apple is committed to bringing the best personal computing experience to students, educators, creative professionals and consumers around the world through its innovative hardware, software and Internet offerings.
Amazon
Our vision is to be earth's most customer-centric company; to build a place where people can come to find and discover anything they might want to buy online.
The vision captured by the statements of these companies has changed the course of corporate history with their immense foresight and visionary business leadership. Perhaps some of these will inspire you to write your own enticing vision!
Photo Credit: MorgueFile.
This post is part of the series: Writing Great Mission & Vision Statements
It's important to put some real thought into the mission and vision statements for your business before you even open your doors to the public. In this series, find useful tips for constructing these statements along with examples of what works - and what doesn't.