Business Start Up Pet Tags Tips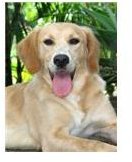 Pet Tags Business - Start Up Opportunities
What's unique about a business start up for pet tags? Pet tags can save lives. The American Society for the Prevention of Cruelty to Animals (ASPCA) says that "more than 10 million pets are lost in America each year." ASPCA further says that tags are a way to give security to the pets. By starting up a pet tags business, you're in essence helping the animals reach the safe custody of their owners. From the business side, you make money. The pet tags business is thus, a win-win story with a humane touch.
The phenomenal growth of the pet services industry and its future prospects should further stoke your passion to dive into this business startup. For it, you can have a brick-and-mortar and virtual setup. For the latter, you should have a website to take online orders. With this route the opportunities are great, as customers nation- or world-wide can reach you to buy tags.
What do you need for a pet tag engraving business start up? Pet tags business need an engraving machine and an assortment of blank tags as the base requirements. There are broadly two types of engraving machines: manual and automatic. With the first type, you need much skill to engrave the tags. In contrast, automatic machines are easy to use and come in two categories:
Kiosks: These occupy more space and are heavy. You can use a kiosk in a place, such as a mall, which has heavy inflow of people.
Desktop Systems: Such machines are small and portable. Use a desktop engraving machine to run the business from home.
TIP: Check if your selection of a kiosk or desktop engraving machines can also engrave property identification tags. Many people use them for their items like luggage and key chains. The market for pet tags and personal ID tags is on a growth curve.
Next, you need to hire staff to operate the engraving machine. Initially, you may decide to produce the tags yourself to contain costs. Would you need much training to operate the equipment? No! Just spend a few minutes to learn, and you'll be all set to produce the tags.
Pet Tags Production Options
Self-service: If you take this route you should install a kiosk-type engraving machine in a place like a pet store or a mall. How will the customer pet tag be created? This is a do-it-yourself engraving machine and the customer just has to follow a few simple steps. Within about two minutes, the pet tag will be ready. Credit and debit cards and cash can be your payment options.
Self-serve kiosks are easy to use. Further, you don't have labor costs. On the flip side, there's no personal touch to the service.
Operator-assisted: Your client places the order for the tag with the data, color, material and other information for the tag. The operator feeds the input and produces the tag. How does the customer order a tag? Walk-in, telephone, mail and websites are the main options.
How Do You Market your Pet Tags?
Business acumen and marketing strategies should steer your business toward success. Here are just a few marketing tips for your business start up for pet tags:
Advertise in your local newspapers and pet-related publications.
Set up a booth at pet fairs and pet-awareness events.
Market your website to help it make money for you:
Create an email signature with your site's address
Optimize the content (SEO) of your web pages for search engines.
Establish a business relationship with pet and related sites to market your pet tags and to acquire back links to your site. The links help you rank higher in search engine results.
Write articles about pet tags and submit them to free article-based websites. Make sure to include a link to your site.
Participate in pet-related forums and discussions. In these places, do not try to sell your wares. Just leave a comment or opinion, but add to it your site's URL.
Exploit social networking sites to drive your business.
Partner with pet stores, pet supply stores, and veterinarians as an avenue to distribute pet tags marketing brochures.
Setup a display and sell tags in retail stores that also sell pet foods and supplies. The aisles that stock such items are a good location.
Check with your local dog shelter or Humane Society on whether you can collaborate with them for the sale of the pet tags. The ASPCA shelter database offers great contact info.
With these easy tips for a business start up for a pet tag business, you'll soon be on your way to making a profit.
Image Credit: sxc.hu/marcos_bh