Learn the Basic Marketing of a Budget Motel: Be Strategic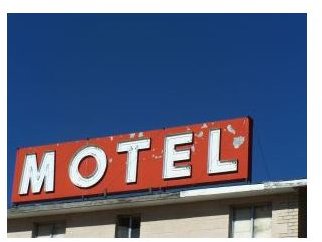 Strategic Motel Business Marketing Tips
The motel business is among the most competitive business segments in the hospitality industry. Motels typically operate on a tight budget in order to offer the lowest prices to their guests. The basic marketing of a budget motel will involve a number of low cost business promotion techniques in order to achieve the maximum value per marketing dollar.
Devise a Sound Marketing Plan
Having a good marketing plan is essential to ensure that the entire campaign stays within the prescribed course and achieves the best results within the budgetary limitations set for it. The marketing plan must outline the various tools and techniques that the marketing campaign will use to promote the motel. It should also include the quantified sales targets that the campaign is expected to achieve. This will help later on to evaluate the actual performance of the marketing campaign on the sales.
Set Aside a Marketing Budget
Before you go ahead with the actual marketing and sales efforts to promote a budget motel, it is important to earmark a financial budget for the entire campaign. This will ensure that there is a control over the marketing and advertising costs, and all marketing resources are used judiciously in order to stay within the pre-determined budgetary limits.
Conduct Local Market Research
In your motel marketing budget, there should be an allocation for conducting market research locally. It will help you to know what the customer expectations are from a budget motel like yours and what kind of pricing is most appealing to them. It will also give an idea of the competitor activity and the general industry standards that must be taken into account in order to compete in this business.
Focus on Outdoor Advertising
To advertise your budget motel, the most important publicity component is the hoardings, billboards or kiosks at strategic locations near your motel. These should be so very creative and attractive that they can catch the attention of the travelers who are looking for a suitable budget motel. You can hire an advertising agency or a creative consultant to design your billboards or kiosks. Even though it will cost more money, but it will differentiate your motel from the rest of the competition distinctly.
Online Advertising and SEO Marketing
The Internet has become a key source of information about motels for many frequent travelers. The user simply searches for a budget motel in the particular area of his travel, and the search engines provide various options. This is where your innovative SEO marketing techniques can achieve a high search ranking for your budget motel whenever a user is specifically searching for a motel at your location. Similarly, you can join Google's AdSense program whereby your classified ads will appear whenever a particular user is looking for information about budget motels in your area.
Photo Credit: www.sxc.hu cabedababe