How to Start a Local Online Business Directory Service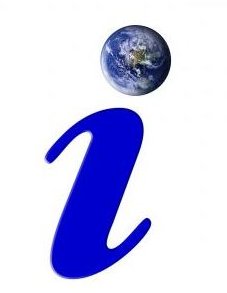 How to Start a Local Online Business Directory Service
The immense popularity and global reach of the Internet has given rise to a wide range of online business opportunities. Most Internet-based businesses require a low investment and can be carried out from the home itself. This has led to many new entrepreneurs opting for innovative online businesses, either as a full time occupation or a part time endeavor, to earn extra income. An online business directory service is one of those growing business opportunities. Internet-powered business directories are proving to be more dynamic, more up-to-date, and more interactive for the users. If you are looking for how to start a local online business directory service, consider the following suggestions.
Determine the Focus of Your Online Business Directory
The first step in knowing how to start a local online business directory service is to decide what will be the focus. You may choose to create a specialized directory service catering only to a specific industry or profession. Alternatively, you may go for a more generalized directory that lists all possible businesses under separate categories in your specified local territory.
Define the Geographical Limits for Your Directory
Even though you are opting for an online directory, it is very difficult to cater to a global audience comprehensively. Therefore, your focus should be more localized to a particular region or state. This helps to create a very powerful and equally useful tool for the local users. The information may include not only the contact details but also the nature of the business and the URL of the business website.
Choose the Right Revenue Model
You have to evaluate how to earn an income from your local online business directory service. If you keep it free for the users, you may have to charge the businesses a subscription fee for getting an entry into the directory. Another competitive approach may be to let businesses also get listed for free, and the revenue comes from the advertising that you may get from some of the relevant businesses the directory is focusing on. However, ad revenue will be generated only when there is sufficient traffic to justify such ad expense for the business.
Set Up a Comprehensive Website
You will need a professionally designed website that can be navigated easily and has a user friendly interface. At the same time, the website must be attractive and carry useful content that brings the users to the site repeatedly. You will also need to select a reliable web hosting company that can deliver you an efficient service and a powerful site that can handle large amounts of traffic. Registering your domain name is also important and it should preferably be a unique and catchy name that may become your brand name in the future as the site gains in popularity.
Collect a Strong Database
Your website's database is the most important part of your local online directory service. You have to make sure that the data is constantly updated and cleansed of any errors, and it includes maximum possible useful information for the visitors. The range and depth of your database may be the single most crucial factor that will determine the success of your business over a period of time.
Promote Your Local Online Business Directory
You may have to hire a professional SEO marketing expert to popularize your website on the Internet. It is important to achieve reasonably high rankings on the search engines so that the relevant users can come to know about your site and visit it frequently for reference. Both paid online advertising and unpaid SEO strategies may have to be used to promote your website in the local target market for your online directory.
Photo Credit: www.sxc.hu Jaylopez