Top Ideas for How to Start a Speed Dating Business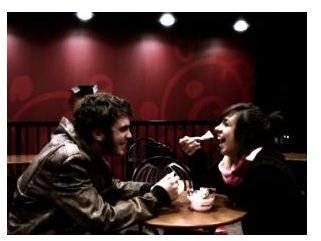 How to Start a Speed Dating Business
Increasingly busy lifestyles and highly demanding careers have left little time for young people to date. Singles are faced with the challenge of balancing their personal and professional lives, and there is less time for personal life management. The divorce rates among married couples are also high, leading to more people in need of a companion or life partner. This social crisis has created a unique business opportunity for entrepreneurs in terms of speed dating, which is a modernized form of matchmaking. If you want to know how to start speed dating business, it is an excellent niche opportunity that can be turned into a very profitable enterprise.
Make a Detailed Business Plan
The first step before you start your speed dating business is to develop a meticulous business plan. It should cover all the aspects including budgeting, financing, staffing, and marketing of the business. The business plan should include what will be your target market in terms of geographical territory. If any finances have to be raised from external sources, the plan should identify the probable sources of cheapest finance for the business.
Determine the Business Model
The speed dating business is usually conducted by creating events and social get-togethers and inviting singles to interact with other people. Games, contests, and entertainment programs are organized during such events to make new people comfortable with each other and increase their familiarity. However, another model of this business is online speed dating. In this case, the entire matchmaking exercise is conducted over emails and the Internet. Exchanges of pictures, videos, and online chats can be conducted between interested singles. So you have to choose whether to conduct this business offline, online or a combination of the two.
Acquire the Approvals or License from Local Authorities
Before you actually go ahead with inviting singles to sign up for your speed dating service, you must check with the local authorities for any approvals or licenses that are required to run the business. This is important even if you are going to run the business exclusively online. You should also get in touch with the local office of Small Business Association (SBA) in your area for more guidance about the setting up of this business and the requirement of approvals or license as well as free help for the entrepreneur.
Marketing Your Speed Dating Service
You need to promote your business in pockets where the maximum number of singles is expected. You can advertise in local youth magazines or newspapers, distribute your flyers outside universities, cinemas, restaurants and pubs, and also promote your business online. Email marketing, article marketing, local online classified ads and SEO marketing are some of the useful ways to give maximum exposure to your speed dating business in your specified target market at a minimal cost.
Connect with Venue Owners
You should negotiate discounted rates with a few venue owners such as restaurants, banquet halls or other commercial places where your speed dating events can be organized. When you make a long term association with a few targeted venues, you can negotiate better price terms and also obtain credit from the venue owners. Be creative in your choice of venues and keep your costs under control to ensure that your business is exposed to minimum risk.
For more help on learning how to start a speed dating business, learn about checklists for running a small business and how to best finance your new venture.
Resource: What Is Speed Dating - https://www.slowdating.com/whatisspeeddating.aspx
Photo Credit: www.sxc.hu Tombre