Top 10 Key Entrepreneurial Networks You Should Consider
Why You Should Join An Entrepreneurial Network
If you are an entrepreneur and would like to link up with like-minded individuals, you are not alone! These days, people just like you are joining social entrepreneurial network sites that help them attain their business goals. Specifically, entrepreneurial networks provide motivation, access to opportunities, resources, and a variety of professional platforms to explore.
If you would like to get involved in entrepreneurial networks, here is a list of 10 key entrepreneurial networks that you should consider.
1. Entrepreneur Network
Entrepreneur Network is a group that was developed for the creative mind that "thinks outside of the box." This networking group prefers to deal with members who are in the start-up phase of their business but are inexperienced and need guidance. By joining this group, entrepreneurs are able to gain information, contacts, and counseling strategies during the initial stages of their businesses.
2. Young Entrepreneur
Young Entrepreneur is a great place for fresh, new, and passionate ideas that could potentially turn into big business. It offers a diverse platform of webinars, blogs, forums, and threads on various topics that could aid in building a successful business. Much of its topics range anywhere from e-commerce, SEO, and franchising, to marketing.
Connect with Like-Minded Entrepreneurs
Key Entrepreneurial Networks
3. Center for Women & Enterprise
Center for Women & Enterprise (CWE) is an entrepreneurial network that focuses on business women. Its mission is to "…empower women to become economically self-sufficient and to prosper through business and entrepreneurship." It offers training, education, and technical assistance for its members who would like to start or build a business. CWE is keenly focused on women who are considered low-income earners but need access to debt and equity capital.
4. Cofoundr
Cofoundr is a private network of entrepreneurs, programmers, web designers, freelancers, and executives. In order to get detailed information about this group, you must first join. All members must have a valid email address, specified business abilities, and ideas posted on the bulletin board.
5. Biznik
Biznik is a community comprised of CEOs, the self-employed, and freelancers. This entrepreneurial network is for business owners and non-business owners alike to share their ideas and visions. It offers a wealth of information to its members, including articles, events, and community support.
6. Perfect Business
Perfect Business is a great networking site for entrepreneurs, experts, and investors who enjoy collaborating. It offers educational classes, articles, and events on various entrepreneurial and business start-up topics. It also offers a wide variety of videos and interviews with famous speakers, investors, and entrepreneurs.
7. LinkedIn
LinkedIn is a very important entrepreneurial networking site because it allows people to search for various career opportunities. By becoming a valuable member of the community, business owners will have access to your professional profile and can contact you for possible employment. Also, this site is good for business owners who are interested in partnering with like-minded people. Business owners also have the ability to view profiles of other entrepreneurs with whom they can develop a business relationship.
Network with Like-Minded Entrepreneurs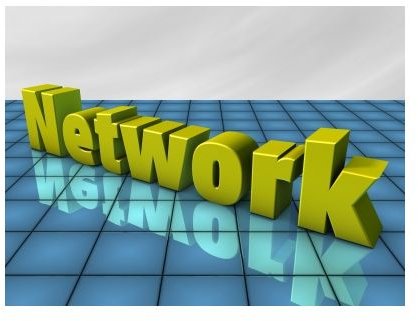 More Key Entrepreneurial Networks
8. PartnerUp
PartnerUp is for entrepreneurs who are searching for resources and individuals to aid in its business ventures. Entrepreneurs will have access to accountants, lawyers, and commercial real estate agents for advice or assistance with business matters. Businesses are also allowed to market their products and services on the site's Resource Directory.
9. StartupNation
StartupNation is a networking site that is filled with useful information. This site has numerous amounts of pertinent information such as marketing, e-commerce, and business planning. Members will have access to seminars, podcasts, articles, and forums.
10. Entrepreneur Connect
Entrepreneur Connect is the same company that produces Entrepreneur Magazine. Nonetheless, members are allowed to create their personal profiles, share ideas, and meet other like-minded individuals. One of the best aspects of joining this community is that you are able to write a blog and have it appear on the front page of the site. This gives you a wide angle of exposure to your knowledge, talents, and vision.
Image Credits:
freedigitalphotos.net/Francesco Marino