The Best Books for Teaching Kids Entrepreneurial Skills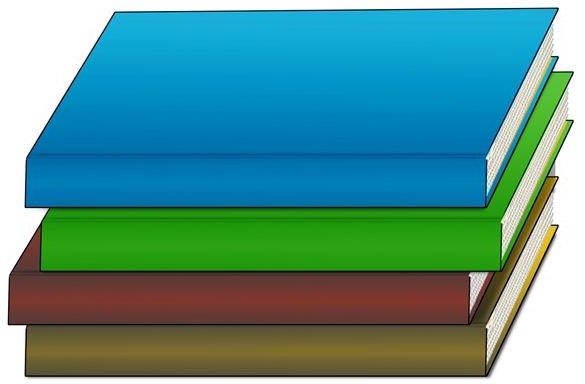 Developing Kidpreneurs
If you are looking for ways to introduce kids to the business world, there are plenty of resources available. These ten books for teaching kids entrepreneurial skills will get them excited about making money and starting their own successful ventures.
The Young Entrepreneur's Guide to Starting and Running a Business by Steve Mariotti
This book provides a practical, step-by-step pathway, including everything that young people need to know to start a business from creating financial statements to developing marketing techniques. Through inspirational stories of young people finding success in the business world, kids will learn about dozens of ideas for businesses that they can start today. The author, Steve Mariotti, is Founder and President of the National Foundation for Teaching Entrepreneurship, a nonprofit that has taught over twenty-five thousand young people across the country how to start their own small businesses.
Beyond the Lemonade Stand by Bill Rancic
Bill Rancic, winner of "The Apprentice" TV show, provides twenty ideas for kids to create their own businesses in Beyond the Lemonade Stand. The book includes advice from celebrities on success strategies and a build-your-own business worksheet to assist kids with turning their ideas into reality. Rancic shares his philosophy of honesty and the lessons he has learned in his ventures.
The New Totally Awesome Business Book for Kids by Arthur Bochner and Rose Bochner
Originally written by Arthur Bochner when he was just 13 with his mom, financial planner Adriane G. Berg, The New Totally Awesome Business Book for Kids was one of the first books teaching kids entrepreneurial skills. Now as an adult, Arthur teams up with his kid sister, Rose, on a completely revised, updated edition to the basics of becoming an entrepreneur, offered in an entertaining style for kids age 8-14. The book uses cartoons, quizzes, games and stories to teach kids about starting their own businesses.
What Color is Your Piggy Bank? Entrepreneurial Ideas for Self-Starting Kids by Adelia Cellini Linecker
In this book, author Adelia Cellini Linecker, teaches kids to discover their own talents and passions that will help them to start their own business. Through real-life stories, quizzes and an online connection to business-starting templates, this book will provide the steps necessary for teaching kids entrepreneurial skills.
The Richest Kids in America: How They Earn it, How They Spend It, How You Can Too by Mark Victor Hansen
Mark Victor Hansen, co-creator of the best-selling Chicken Soup for the Soul series introduces readers to real-life young entrepreneurs making money by turning their passion into a business. This book will teach kids key business principles that can also be applied in their lives.
Image credit: sxc.hu/gravityx9
Books that Help Kids Become Business Savvy
The Kids' Business Book by Arlene Erlbach
When kids read this book, they will learn about business owners who began their businesses between the ages of seven and twelve. This inspiring book includes simple methods of starting a business, and includes tips on accounting and advertising.
Kids Can Make Money Too!: How Young People Can Succeed Financially by Vada Lee Jones
This book provides kids with all the steps to succeed financially including how to earn, save and manage money. There is also a chapter focusing on ways that kids can earn money including starting a business and selling items.
Kidpreneurs: Young Entrepreneurs with Big Ideas! by Adam Toren and Matthew Toren
Adam Toren and Matthew Toren are the founders of YoungEntrepreneur.com, which has quickly become one of the largest social networking forums for young entrepreneurs in the world. In this book, they share some basic tools and strategies kids can use to gain some valuable experience in starting, managing and growing a successful business venture. Through kid-friendly designs and illustrations, this book breaks down some of the major points of teaching kids entrepreneurial skills.
The Kids' Guide to Business by Jeff M. Brown
This guide provides a kid-friendly approach to introduce, prepare and launch kids into business. Kids take steps to develop a business and are easily engaged in the book as they explore a lemonade stand business case using an innovative business development tool. Author Jeff M. Brown is also the founder of TeachingKidsbusiness.com, a web site offering free programming about business to kids, teachers, youth groups and families.
The Little Entrepreneur Takes Flight by Micheal J. Harper and Jay Arrington
This fun and inspirational book shares how six kids turn their talents and hobbies into their own businesses. This book will help kids learn some key steps for success that can be used in business and life.