Tips on How to Start an Organic Beef Business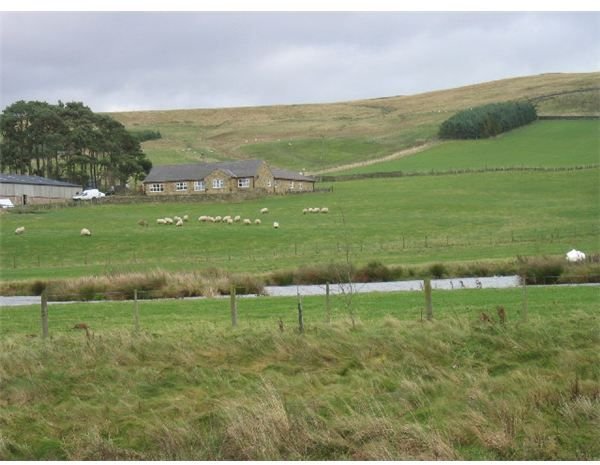 Establish the Farm
Organic beef is beef from animals raised on certified grass or grain-based feed with space for exercise, freedom, and unrestricted movement that allows reduction of stress appropriate to the species and access to pastures. Such beef comes without antibiotics, growth hormones, animal by-products, chemicals, or pesticides. The insistence on unrestrained movement and natural growth necessitates a large land area to grow animals, and this is the single biggest challenge to start this business.
Hiring an in-house butcher might not make business sense for most organic beef farmers, and as such, finding a butcher or slaughterhouse near the farm without exposing the organic beef cattle to 'conventional' beef cattle is another big challenge; a major consideration when selecting the location of the farm. One good option is taking the services of a mobile slaughterhouse that spares the animals from a long trip to the nearest slaughterhouse.
If you have the land, follow these considerations when establishing the organic farm to raise cattle:
Identify and mark all animals. Document their dam and sire, sex, birth, health conditions, and other events.
Keep detailed records of all feeds and other activities in the farm.
Ensure appropriate housing and sanitation for the animals.
Ensure that animals remain stress free in the farm. Animals coming under stress may require drugs and antibiotics, and cattle administered with antibiotics lose their organic status.
Ensure availability of certified organic feeds.
Ensure adoption of organic methods to control parasites. Options include mixing diatomaceous earth with feeds and composting and adopting preventive measures to avoid growth of pathogenic organisms and heavy metals intrusion.
Prepare plans for breeding cows in compliance with established organic standards.
Such considerations become part of the organic system plan, a document that outlines the basic farm practices and is the basis for securing organic certification.
Ensure Statutory Compliance
The organic beef business requires compliance with the legal formalities needed to start any business. The following are some key start-up considerations:
Select an appropriate legal entity such as a Sole Proprietorship, Partnership, LLC, or S Corporation. The right legal structure depends on factors such as the number of owners, extent of control desired by the entrepreneur, and financing needs.
Register the fictitious business name at the local county office. By default, the legal name of the business is the name of the business owner.
Secure an Employer Identification Number (EIN) from the U.S. Internal Revenue Service, and tax IDs and permits from state revenue agencies and obtain a ID number from your local department of labor, especially if hiring employees.
Obtain a sales tax permit or vendors' license from the state or local government to sell products and collect sales tax.
Obtain a general business license from the local county office and health licensing boards.
In addition, any organic business needs to comply with the national organic standards relevant to the industry. For organic beef, the United States Department of Agriculture (USDA) sets the standards. Both the USDA and the Organic Trade Association provides information on the required standards and state wise formalities for certification as an organic producer. The USDA also stipulates organic certification of the farm's processing and handling facilities by an approved agent before delivery of organic beef to retail outlets.
Market the Produce
Marketing organic beef products is easy owing to high demand. Common marketing options are:
Direct sales to customers at a farmers' market, a CSA (community supported agriculture) program or co-op.
Supplying the beef to meat distributors that sell wholesale organic beef.
Sales to restaurants and independent butchers.
Direct supply to local supermarkets, after cutting and processing the meat.
Production of organic beef costs about 35 percent more than the cost to produce ordinary beef, and the market price of organic beef hovers around 30 percent higher than ordinary beef. The margins remain slightly less compared to ordinary beef. With increasing awareness, most people are now willing to pay the premium.
Secure Funding
If you are considering how to start an organic beef business, you may need capital funding. An organic business requires a significant upfront investment on land and other inputs. The major sources of funding are:
Personal Assets: The entrepreneur's personal assets, in case the entrepreneur is a high net worth individual.
Equity: Inducting working or silent partners as co-owners, for their investment.
Loans. Approach the Small Business Association (SBA) before applying for a loan, as the SBA has many resources and helps small businesses secure low-cost loans hassle-free, especially if the loans are utilized for organic or innovative farming.
Before you attempt to obtain funding, you should first start with a business plan. The business plans outlines the blueprint of the business, including a model, operational details, and financial projections. Very often, successful fundraising requires a comprehensive and sound plan.
References