Checklist for Name Change - Business Categories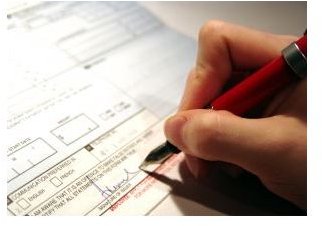 Checklist for a Business Name Change
You know what type of business you want. You have your business plan together. Yet, you've changed your business name a couple
of times.
You may have been thinking of taking a breath of fresh air concerning the name of your business. However, coming up with a new and unique name can be challenging at certain points, so this checklist for name change (business categories) is to make sure that you complete the process entirely to avoid running into any legal shenanigans.
Make sure you really want to change the name of your company or business. Once you change, you may not be able to get your old company name back. Somebody else may swipe it off the market! Perform some market research to create a new name that stays relevant to what services your company provides. You don't want to confuse your clients when you finalize the switch.
After you've come up with your new name, you'll need to contact your State Attorney's office to see if the new name has already been registered or not. In the search bar for the State Attorney's office put in "business filings," or search the website for business-related options.
If your new business name is available, the next step you need to take is to register the name officially (for trademark purposes.) You'll need to fill out a form either for a local, state, or federal level (perhaps all 3, if necessary.) You can usually do this at your local county clerk's office, but sometimes you'll have to file through the state.
After you've officially gotten your name trademarked, you'll have to notify the IRS in writing. They will need you to send your: old business name, new business name, business address, business telephone number, and Employer Identification Number (EIN) to the address that you sent your last federal tax return to. You will have to file for a new EIN only if you are a sole proprietor, a corporation, or a partnership.
Sole Proprietors: The notification must be signed by the business owner or authorized representative.
Corporations: If filing a current year return, mark the appropriate name change box of the Form 1120 type you are using. (Form 1120: Page 1, Line E, Box 3), (Form 1120S: Page 1, Line H, Box 2). If you have already filed a return for this year, a corporate officer must sign the notification.
Partnerships: If you are filing a current year Form 1065, mark the appropriate name change box on the form: Page 1, Line G, Box 3. If you have already filed a return for this year, a partner of the business must sign the notification.
Finally, you need to notify your clients, and all of your market advertisers (brochures, commercials, yellow pages, radio, etc.) of your business name change. After you've completed all of the steps in the checklist, you can lean back, kick your feet up, and enjoy your new company name flourishing in the business world.
Image Credit: sxc.hu, signing, by davidibiase