Top Businesses for New College Grads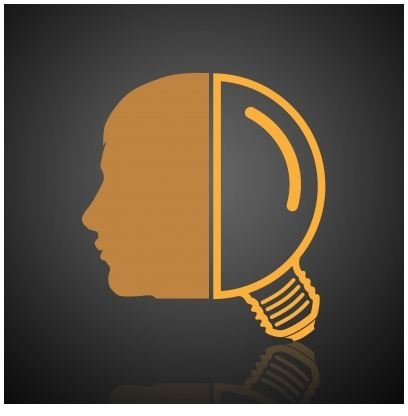 Top 10 Great Businesses
Fledgling entrepreneurs tinker with business ideas even while in college. The top 10 businesses for new college grads can be short-listed from a wide range of winning business prospects. In the October 2010 issue of Entrepreneur magazine, Joel Holland writes
about Garret Camp who sold his discovery engine to e-Bay for a whopping $75 million dollars, just one year after graduation. To top it off, he bought it back and made it more successful with a user base of 10 million. When listing the top 10 great businesses for new college grads, the lists can vary according to the business location and business owner's talent.
In the brutal job market, there are some business ideas that can be implemented with shrewd marketing skills and minimum financial commitments. For the tech savvy entrepreneur, opportunities are there for the taking. Assess your talent; identify your competition and know your market. Find your buyers; ask them to tell you what they want. There are some new college grads that open up businesses over and over again as serial start-ups.
1. Online Business. Webprenuers are the new breed of young business owners, with a computer and brilliant ideas that no one ever thought of. There are some very successful young professionals who laughed all the way to the bank with some stupid ideas that really clicked with consumers. Someone actually came up with a winning idea of Doggles, which are goggles for dogs. Another brilliant entrepreneur is raking in millions with his Fit deck, a deck of cards featuring exercise routine that sells for $18.95 online. Mark Zuckerberg, founder of Facebook, is valued at $6.9 billion by Forbes. Online businesses and websites have spawned a new class of business executives.
2. Outsourcing. Bryan Reese wrote to kids in North America through his SantaMail.org, which was postmarked North Pole, Alaska. He sent out 290,000 letters by giving the work to outside vendors. White collar outsourcing has become an option for companies to cut costs and overhead expenses. Internet now links service providers and employers. College grads can start a business by being anywhere in the world, by accessing the internet through a laptop or a personal computer. Virtual collaboration with another business will be feasible if you have what the other business is looking for**.**
3. Manufacturing or Marketing of Eco-Friendly Products. Invent a new product or add value to an existing product that consumers can use that is friendly to nature. Business opportunities are plentiful for green ideas. The furor over pollution has encouraged governments to give grants and loans to green projects. Green cigarettes with no tar or carcinogens, Green Concrete used with recycled products, and energy-saving solar panels are business options.
More Businesses for new college grads
4. Consulting Agency. If you are an expert in your subject, why not open up a consultancy? Accounting, auditing, publishing, writing,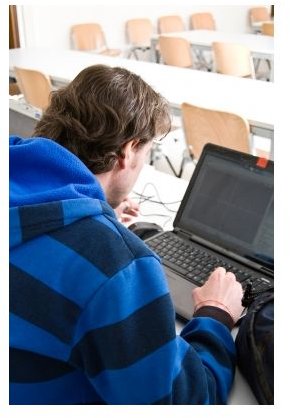 programming, and marketing are a few areas in which you can provide service. You need to search opportunities locally and online.
5. Providing Computer Support. Desktop publishing, web, and graphic designing, Custom publishing, and computer servicing are all businesses that new college grads can start with minimum investment.
6. Tutoring. One of the most popular business ideas is tutoring services. There are some tutors who use the local library to provide tuitions. Starting home-based tuition centers for languages, Maths, and science will make you a business owner with flexible timings. You do not have to worry about traveling and transportation expenses. Tutor Doctor struck it big by franchising in-home tutoring jobs.
7. Promoting Tourism. With international tourism receipts growing to a whopping US$944 billion in 2008, there are emerging opportunities for globetrotters. Medical tourism and educational tourism have kept entrepreneurs wealthy by providing cheaper and faster medical procedures in Eastern Europe and India. International practicum training programs, student exchange programs, and higher studies for enhanced technological competency have created a need for educational tourism. With a bit of online research, new college grads can reach out to a world wide client base.
8. Freelancing. Pitch articles to industry publications. Offer to speak at industry meetings and events. Run a contest that links the users to your services. Call companies with a pitch to better the productivity of the employees. Offer classes to improve communication skills. Be a blogger, web designer, or an e-writer. SEO optimization or link building services are sought after by companies. Make sure your website is well-linked.
9. Tryvertising. It is a fast-emerging business where a free sample is given to hook the consumer to buy more. Tryvertising is basically advertising with marketing and feedback all built into one sales pitch. The Ritz Carlton and Mercedes Benz teamed up to provide guests at the hotel free use of the new Merc. For Carlton it is premium service, for Mercedes, it is getting the prospective buyer to test drive and see the luxurious comfort and style of a Mercedes Benz. It becomes a win-win situation. Many businesses have consumers writing reviews of how they are satisfied with a product. As an entrepreneur you can approach businesses to promote Tryvertising for a commission.
10. Starting a Repair Shop. The Statistics Canada report of 2009 shows repair shops and fast-food services weathered the recession to come out with actual sizeable profits. In a tough economy, consumers tend to refrain from major purchases by repairing products that they already have. Repair work can be done in electronics, automobiles, computers, clothing, and shoes.
Starting your own business can be profitable, if you have an organized business plan and untiring perseverance.
References:
Holland, Joel. Sorry, But No Sale. Entrepreneur Magazine, October 2010, retrieved from https://www.entrepreneur.com/article/217322
Industry Canada at https://www.ic.gc.ca/
See Also:
Top 10 Complaints about Work at Home Jobs
Executive Summary Sample Format (downloadable)
Images:
FreeDigitalPhotos, head concept, by Francesco Marino