Checklist for Setting Up a New Retail Business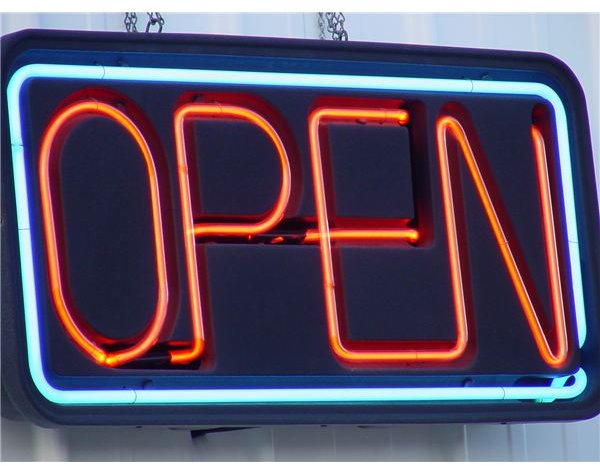 From Grand Concept to Grand Opening: Setting Up a Retail Business
Setting up a new retail business is an exciting endeavor. As a new business owner, there is no greater feeling than finally opening your business and putting the "open" sign on the door. However, before you welcome your first customer or make your first sale, there are a few necessary steps to setting up a new retail business.
Budgeting
Before you set up your retail business, create a budget of all of your operating expenses. Include items such as building rent, utilities, phone service, inventory, office supplies, cell phone costs and internet access. Don't forget merchant fees, shipping costs and retail supplies. (Items such as bags, price tags, price guns and signage really add up.) Will you need to make any improvements to the space before you open? Do you need paint, an awning, shelves? Will you hire a bookkeeper? Do you already have a cash register? When you figure in your total startup costs and operating expenses, add on 20%. Most business owners grossly underestimate their expenses.
Licensing
In some localities, business owners are required to obtain a license to operate their business. Check with your local county office for specific regulations. In addition to business licenses, you may need specialty licenses for your business. Make sure to figure the cost of licensing into your overall budget.
Don't forget your uncle
Sam, that is. Make sure you obtain the proper sales tax certificates and factor tax costs into your budget. These include sales tax, property tax (if applicable) and tax costs for any employees. It is advised that new business owners consult a tax attorney or bookkeeper before opening to make sure they are in compliance with all tax laws.
Insurance
It is important to have insurance to protect your business against theft, loss or other catastrophic events. Make sure your insurance is in place before you open your doors. If a customer enters your store and is injured during your grand opening, it could spell the end of your business if you're uninsured. There are many companies that offer low cost insurance policies to protect your business and your bottom line.
Advertise
It doesn't matter if your retail store is the best in the world if nobody knows about it. Make sure to advertise your business widely before your grand opening. Create a web page for your business and keep them updated about your new store. Low cost flyers, posters and banners are a great way to advertise your grand opening. Have a party or celebration to draw customers to your store.
There are a lot of important considerations when setting up a new retail business. By making sure you take the right steps and get started on the right foot, you'll see your profits grow.
Image Credit
Photographer: Mike, www.morguefile.com