Sample Business Proposal Letters: Building Blocks and a Sample Letter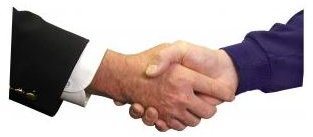 Business Proposal Letters - Elements and a Sample
If you're planning to write a proposal, sample business proposal letters can better chart the course for you to reach your goals. What's a business proposal? It's a pitch you make to a client seeking a business relationship for mutual benefits. Rather than endeavor to sell / render a one-off product / service, the letter requests for an opportunity for the two entities to work together to reach their goals.
How to Write a Business Proposal Letter?
Before you begin to pen the letter, make sure its central theme answers the client's question, "what's in it for me?" Remember, a business proposal is an avatar of a sales letter. Its content should compel the reader to contact you. Only if the proposal promises tangible benefits, it has the potential to urge the customer to act.
Here are tips to build a business proposal letter with the potential to land a contract:
Keep the letter concise. As your time is valuable, the customer's time is too. So, limit your proposal to a page.
Introduce your company or yourself. The latter applies if you work as a freelancer. Highlight the key features of your products or services. From the Better Business Bureau accreditation to your unique expertise to certifications, give details that make your offer gain a competitive advantage.
Add customer testimonials to your proposal. The statements of happy clients draw new clients to your business like a magnet draws pins.
Give solid proof of the benefits your customers have reaped from their joint ventures with you / your company. State that you're keen to add the prospect to your league of satisfied clients.
Explain your proposal with a clear focus on how the business relationship gives a strategic advantage for the customer to rein success. Use the sample business proposal letters that follow as a guide to build your letter.
Attach documents or samples that vouch for your expertise and accomplishments to the business letter.
Invite the reader to contact you with questions and indicate that you're proactive by stating that you'll call after a specific timeframe.
Two Sample Business Proposal Letters
First Sample Letter
Dear Mr. Doe:
Your company is a pioneer in publishing e-books on information technology. Through top-notch innovation and quality processes you've achieved phenomenal success. As an independent e-learning developer with over a decade of experience, I seek to partner with your company for the marketing of an e-learning course – The Internet World – I have developed. If you include it for free with your e-books, as a marketing strategy, I am confident the quality of my e-learning product and of your publications can help us scale greater business heights.
The Internet World has received rich reviews from industry-leading publications for its design and presentation with emphasis on scenario-based learning. I have leveraged animation, audio, video and graphics to create a compelling e-learning experience that fulfills the need of the beginner- and intermediate-level users of the Internet. The course's interactive and multi-media features make it a great resource to acquire excellent internet knowledge and training.
The retail price of The Internet World is $YY. I will offer it to your company at a great discount of ZZ%. I will also write the intro and FAQ pages on The Internet World for your website without cost. Free technical support through e-mail is also a part of this proposal. You'll also receive any updates to the course, in a year, without charge. Further, your customers can avail WW% discount on the online Web Publishing Workshop I conduct throughout the year.
Please find enclosed the journal reviews, a CD-ROM copy of The Internet World, a brochure with its details and my profile. I will call you on Thursday to discuss my proposal and explain how my e-learning product can be a strategic tool to take the sales of your e-books to a new level.
Sincerely,
John Consultant
Professional E-Learning Developer
Enclosures
First image credit: sxc.hu/mikecco
Second image credit: sxc.hu/clix
Business Proposal Letters - Second Sample
Second Sample Letter
Dear Mrs. Jane:
In today's unpredictable global economy, there's intense competition for jobs. Who else than your company has a better pulse on the employment scenario? XYZJobs.com, your employment portal with millions of hits every day is a reliable resource with innovative services for job aspirants to launch their job search. PQR Resumes, our firm, wishes to partner with your company to offer high-quality resume and cover letter writing services to job seekers who've registered with your website.
With professionals all of whom are certified by PARW (Professional Association of Resume Writers) / NRWA (Nation Resume Writers' Association) and who have at least five years of experience in diverse business verticals, our resume writing services are a class apart. PQR resume writers first gain an excellent insight into the qualifications and wants of employment seekers and then write a resume with a winning edge. We have written thousands of resumes and cover letters, helping unemployed and those seeking a career transition reach their goals.
Our resume writers craft compelling resumes for persons at any point in their career continuum. Whether it is for a recent graduate or for a CEO, we write powerful resumes with outstanding potential to make recruiters give extra attention and call candidates for an interview.
Here's an outline of how our companies can forge a business relationship: You include resume and cover letter writing in the portfolio of your services. For each resume writing order XYZJobs.com sub-contracts to PQR, it will pay a minimum of X% of the order value as the marketing service fee. We can collaboratively work out the details of the fee structure on a slab basis and operational modalities.
I have enclosed ten sample resumes and cover letters our resume writing professionals have crafted for people with 0 to 45 years of experience. Also, find enclosed testimonials of our customers. Please visit our website, which not only has more samples and testimonials, but also comprehensive information about PQR and its people and our writing and quality control process.
I will call you next week to answer any questions you might have and schedule an appointment with you to discuss how we can work together to harness our expertise for mutual benefit.
Sincerely,
Mark Writer
Chief Business Architect
Enclosures