How to Start a Commercial Loan Broker Business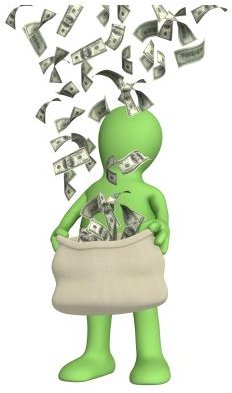 What is a Commercial Loan Broker?
The role of a commercial loan broker is to match investors with those who are seeking commercial loans. Commercial loans may include such things as
Movie Financing
Business Start-Ups
Business Expansions
Commercial/Investment Properties
Other Business Loans
If you are interested in starting a Commercial Loan Broker Business your contacts will need to be notified. If you have banking or investment contacts they will be helpful in your success.
image: istockphoto.com/koun
Commercial Loan Brokers Contacts
Most states do not regulate the activities for Commercial Loan Brokers. However, it is strongly recommended that most Commercial Loan Brokers obtain residential loan brokering licenses in their individual states. This is because quite often, commercial borrowers may need to refinance their home for cash-out in order to begin their commercial venture. This also helps increase a commercial loan brokers network. For placing commercial loans with lenders, you'll need the following types of contacts:
Venture Capital Firms are a great source to have as a potential lending source. They help provide start up capital to small business owners, they help provide expansion capital and they can help provide mentoring to new business owners as well;
Local Banks - If you are going to be working on commercial loans in your area, you will want to meet with your local banks and establish a relationship with them. This may make it easier for you to bring them new loans;
Larger Banks - Banks such as Bank of America, and others of this size have commercial lending divisions. It is a good idea to develop a relationship with these larger banks before you actively start seeking out opportunities for presenting loans;
Private Investors - These investors are often more challenging to locate, but if you know someone else in the business, they may be able to help you make contact with potential investors
In addition to these contacts for placing loans, you will also need to make sure that people know you are interested in placing loans. This can be done via the Internet, through newspaper ads or through word of mouth. As people learn more about you and your services, you will gain more credibility and you will get new loans sent to you.
Understanding the Market
Although a Commercial loan broker does not need to have any type of finance degree, they should understand the market and how it affects interest rates. The commercial loan broker who is well versed in the financial markets will quickly learn how to market their loans.
In addition, commercial loan brokers may want to consider taking underwriting courses so that they understand how loans are reviewed once they are with a lender. The reason for this is fairly simple: you do not want to risk your associations with lenders by sending them low quality loans. The commercial broker's market is very competitive - thousands of brokers are offering similar services. The better you vet your loans prior to submission, the more likely you are to get lenders to approve them.
Summary
If you are considering starting a commercial loan brokering business, you want to be the best you can possibly be. You will want to have in depth knowledge of the lending markets and understand how lenders view loans. This is a competitive field, but a very exciting one if you have the knowledge it takes to start a commercial loan broker business.