How to Start a Pony Ride Business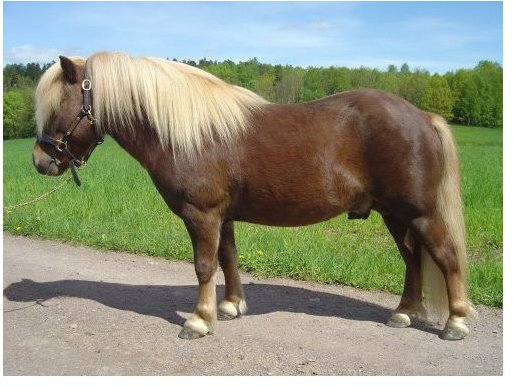 The Pony Ride Business
A pony ride business offers children the opportunity to experience an animal up close and personal that children may never have been in contact with before. Let's face it, not many kids have ponies in their backyard. Most children have a natural love for animals, and your business will give the child the chance not only to get up close to the pony but also to ride the pony! Of course, with that comes the issues of safety and liability. In any business venture where there is a risk of injury, the stakes go up. Venturing into the pony ride business will require you to plan, create safety measures and obtain high levels of liability insurance.
The Business Plan
Create a business plan. Your business plan will be used to obtain business financing and can help guide and remind you of the exact steps you planned to take when you were determining how to start a pony ride business.
The business plan should detail how many ponies you have, the age, the temperament, the expected cost of vet care per year, the expected time each pony can perform and any other information you have on the ponies. Detail the way you plan to promote and advertise your pony ride business, what events you plan to set up at, will you be mobile, and will you participate at parties or charity events. Show your safety measures in detail. List your expected expenses as well as your expected revenue. If possible, show your projected increases in business for the next starting year and one to two years following start up.
The more comprehensive you can plan your business, the better able you may be able to secure financing.
Where Do I Begin?
Each state regulates businesses differently and through different agencies. Your first step is to locate the agency in your state that governs businesses. In many cases, this is split between various agencies. For example, the Secretary of State may handle the registration of the business name while the Department of Revenue may handle the sales tax license while the Department of Health and Safety may handle food permits. Start by visiting the agency responsible for business registration in your state. The staff will be able to guide you to the proper organizations for all other licenses you may require.
Take caution before proceeding to additional steps until you know your business is allowed in the areas you wish to entertain and host rides.
The Ponies
The ponies you use in your business should be carefully selected. Your target audience is small children and small children are known to be very loud, rambunctious and excitable. Young children at an event like this can be very excited and your ponies need to be old enough and have a personality that can handle these children. Ponies that spook easily are not going to be suitable for this business.
Depending on your state regulations and your insurance company, the ponies may be required to wear a saddle. If this is the case, your ponies must not have any issues with wearing a saddle.
Remember your business relies on the ponies. One incident with a pony can result in your business being shut down by the state. Governing agencies cannot risk an unsafe business and will halt the business either permanently or temporary while an investigation is conducted.
Liability Insurance
Liability insurance for your small business should have been one of your first considerations when looking into how to start a pony ride business. Liability insurance is key. Operating any business that has the potential to cause harm or injury to customers requires higher limits of insurance and stricter guidelines. Your insurance agent may place restrictions on your business. He may require that you only operate pony rides inside a fenced in area, require all children wear helmets, require the children not be strapped onto the pony, require the pony be led by only trained staff and other requirements. As the owner, you may have some ground to negotiate some of these items. A gated area may be possible in many situations but may limit your business if traveling to people's homes for a birthday party. You and the insurance agent can discuss issues and try to find a middle ground.
Opening Time
Once you have your licenses in place, liability insurance, ponies ready, you need to advertise and begin to schedule appointments. Try to start with small events to make sure you are able to provide quality service and your ponies handle it well. Customers who are happy with your service will spread positive word about your business.
Photo Credits
Image Credit: Wikimedia Commons/Oyssol
References
"Business Ideas - Pony Rides." Business & Small Business. https://www.entrepreneur.com/businessideas/680.html (accessed September 29, 2010).
"How To Start A Pony Ride Business." Profitable Small Business Ideas You Can Start Today. https://www.mysmallbiz.com/how-to-start-a-pony-ride-business/ (accessed September 29, 2010).
"Trail and pony ride insurance - Jorene Mize Insurance Agency." Horse insurance - Jorene Mize Insurance Agency. https://www.mize-insurance.com/Trail_Pony_Ride_Quotes.htm (accessed September 29, 2010).