The Best Turnkey Business Opportunities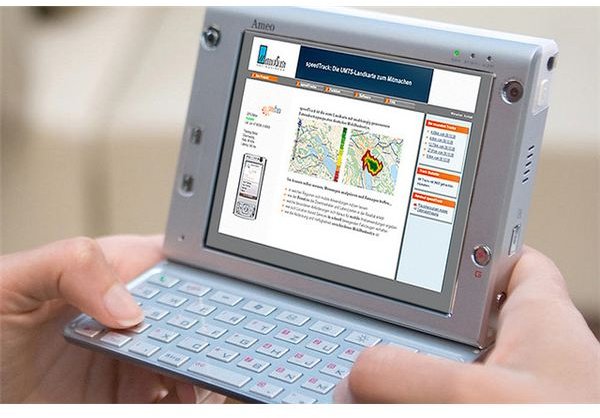 How Do Turnkey Businesses Work?
A business sold as a turnkey includes tangible assets such as a building, inventory and equipment and intangible assets such as previously established reputation, goodwill, good customer base, and the like. The franchisor offering a turnkey package takes care of most of what needs doing to open the business, including selecting and leasing the location and at times even hiring staff. Many franchisee models offer turnkey solutions.
Turnkey business opportunities work best for entrepreneurs not very familiar in the business line or having no previous work experience in the area. The initial investment for a turnkey ranks higher compared to setting up the business by oneself, but the time and effort saved by opting for a turnkey model makes it attractive for most people, especially those who have occupations and primarily are looking for change. A turnkey franchisee model requires continuous payment of royalties, but secures the advantage of exclusive territories without competition.
Internet Based Businesses
The maximum turnkey opportunities exist in the realm of internet businesses. In all such opportunities, the turnkey or franchisee provider offers fully functional websites and internet marketing instead of a fully functional brick and mortar store and traditional marketing.
The most popular turnkey internet business opportunities include:
#1. Online Gaming Websites: DFC Intelligence forecasts the worldwide online game market at over $13 billion in 2012. While competition is intense, the high growth rate and wide market provides everyone with opportunities.
#2. Online Training: Development of technology and learning content represents a strong business opportunity. Online training options include online tutoring for students, online universities and certificate courses, tie-up with industries to equip their employees with the required competencies, training for certifications such as Six Sigma online training, and much more
#3. Travel Guides: Destination specific websites such as aguide2.com, containing comprehensive information and stand-alone packages for the destination. Income streams come from listings of accommodation, restaurants, shops, events and much more from the area.
#4. Online Shops: Stores in popular e-commerce websites such as e-bay and Amazon, complete with profiles, stocks, and selling strategies rank among the most popular turnkey opportunities.
#5. Internet Marketing: Internet marketing entails offering search engine optimization services, pay per click advertisement services, website advertising services, article and blog marketing services and much more. Much of the existing services in this sector are scams or unethical. Finding a professional turnkey provider to offer legitimate services in such areas is an opportunity that has good demand.
Turnkey providers offer comprehensive website with all features such as template, content, shopping cart, ad revenue streams, and a complete website management suite including full control panel and technical support, making it possible for entrepreneurs with no programming or technical experience to excel in such online businesses. Most such websites have search engine optimization.
The main advantage of an internet business is the comparatively lower start up costs, combined with the best potential for growth in a global marketplace marked by an increasing number of people beginning to trust and embrace e-commerce. Amazon, eBay and Google are testimonies to the heights humble and small scale start ups can achieve with the right idea, strategy, persistence, and determination.
Image Credit: flickr.com/Oliver Belikan
Continue to Page 2 for more turnkey business opportunities
#6. Business Consultancy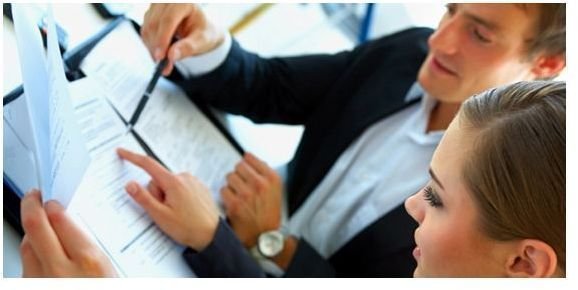 Business Consultancy ranks among the time tested successful turnkey business opportunities. These businesses work best in a franchise model.
The various turnkey business opportunities in business consultancy include
Franchise Consulting: A franchise consulting business ties up with various franchise providers and helps people or independent companies identify franchises that best suit them
Financial Consultancy: Business Debt Restructuring, Mediation, and Capital Acquisition Consultancy provide a wide gamut of products and services such as expense recovery, cost-saving and cost-segregation services, waste identification and management, utility review, commercial property optimization, financial stimulus and planning and more.
Management Consultancy: General Management Consultancy includes services such as workers compensation review and recovery, employee background checks, recruitment related drug and alcohol testing consultancy, performance management services, ISO, and Total Quality Management audits, and more.
For all such consultancy services, the entrepreneur needs to bring into the business strong communication skills, strong time management skills, the strong desire to help others, the ability to manage business relationships, and the willingness to learn and follow a proven system.
The turnkey franchise provider offers everything else, including
setting up the physical office
providing the required training for functional expertise and exposure
support to acquire the necessary credentials or certifications
marketing support
systems and procedures for smooth operations including client management software, invoicing software and others
initiating relationships with channel partners
follow-up support including customer support and constant provision of information to remain updated
The biggest advantage of business consultancy is that it attracts high fees and has very low start up and operational overhead, with just one or two transactions recouping the entire overhead. The sense of achievement and personal satisfaction that comes with the accomplishment of the job, and the wide knowledge inculcated as part of the job come as bonus.
Image Credit: PicasawebKanav Gupta
#7. Vending Machines
A common type of a turnkey business opportunity is a vending machine business. Vending machine options are wide-ranging, including
knocking machine,
game machine,
weight testing machines,
candy machines
soda machines… and much more
A close variant of vending machines are breath-analysis machines to test for alcohol in the breath to promote responsible drinking, and related machinery to check the height, weight, Body Mass Index and other physical specifications.
Vending machines, breath analyzers, and its variants are common in public places such as bars, hostel dorms, pubs, nightclubs, discos, sports bars, casinos, pool halls, pizza parlors, college hangouts, country clubs, hotel bars, amusement parks, baseball parks, boat marinas, and other places.
The turnkey provider offers the machines, arranges for lease for the locations to install the machines, performs the actual installations, and arranges for follow up maintenance and support. All the entrepreneur needs to do is collect the cash from day one.
Vending machines and breath analyzers rank among the most popular turnkey business opportunities owing to the potential to generate cash round the clock with the minimal of effort and overhead. The machine generates income without any staff tending to it and without any credit risks. Moreover, the business requires no inventory or marketing efforts.
Continue to Page 3 for more Turnkey Business Opportunities
#8. Electrical Efficiency Consultancy
Millions of American homes and offices undertake an energy audit costing a few hundred of dollars as the first step towards green initiatives such as installing solar panels and other renewable energy options. The consultant identifies sources of energy waste and provides cost efficient alternatives.
The turnkey provider offers training to the energy consultant entrepreneur with the necessary know-how and expertise to conduct the energy audits, provides the necessary tools and sales materials, establishes marketing support, helps set up the office, secures licensing, and everything else required to start the business.
The growing importance to green technology, sustainability, and energy conservation, and rising energy cost place energy auditing services in much demand, and make electrical efficiciency consultancy among the most successful turnkey business opportunities. Pike Research estimates the home energy auditing business growing from $8.1 billion in 2009 to $23.4 billion by 2014, and the market for energy-efficient home improvements nationwide rising from $38.3 billion last year to $50.2 billion by 2014.
#9. Computerized Sign Making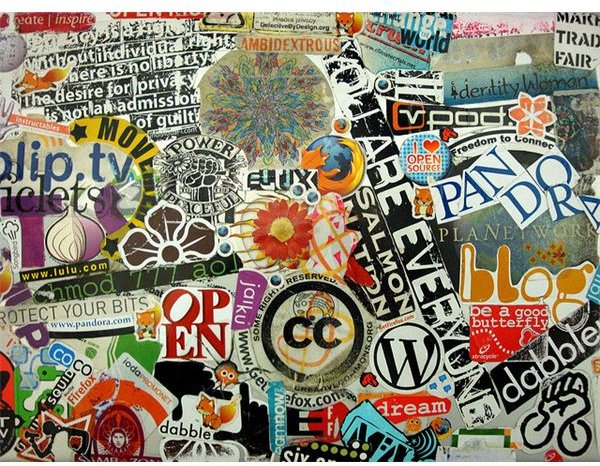 Computer-aided sign making (CAS) involves leveraging technology to make attractive signage for a variety of purpose.
The options include:
Commercial Signs for businesses. The types of signs include anything from paper signs to vehicle wraps, and from shop boards to large outdoor advertisement hoardings.
Advertisement Mats and Menus, especially to place on restaurant tables.
Pre-Printed Candy Bar wrappers, carry bags, and much more
Customized Mementos such as mugs for gift stores and other establishments
The turnkey provider offers the expertise, technology, operation manual, software, designs, training, machinery, and print material. Additional franchisee options offer benefits such as protected territories for a royalty.
Computer aided signs generate colorful and attractive signs that add to product or brand quality. This places it in much demand, with the industry enjoying a growth rate of about 13 percent a year.
Image Credit: flickr.com/Silverisdead
#10. Flooring Business
Among the brick and mortar business options, a flooring business ranks among the best turnkey opportunities. This is a time tested traditional business option that works even better in a turnkey franchise option.
The turnkey franchise provider offers not just a constant supply of the flooring materials but also comprehensive exposure to the industry, sales and operations training, pricing and marketing support.
The major challenge in starting a traditional showroom carpet business is the start up, involving high costs and many hassles such as setting up the showroom, identifying suppliers, extensive marketing campaign and the like. The turnkey opportunity eases this major hurdle.
The best turnkey businesses provide minimal risks, for the business is already running, or set up with much planning and foresight. The risks primarily derive from some unexpected changes in the external environment, or if the turnkey provider is a fraudster. Many turnkey offers are cleverly disguised scams and success depends on identifying good legitimate turnkey opportunities from the bad.
Reference
FranchiseeDirect.com. Business Opportunities for Sale. https://www.franchisedirect.com/businessopportunities/8