Tips on How to Start an Auto Parts Online Business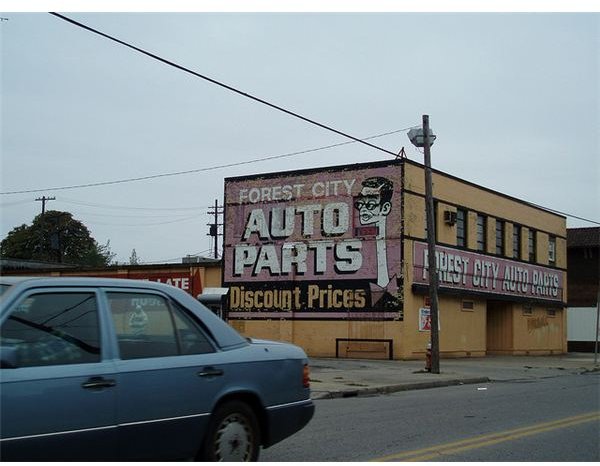 Product
An automobile spare parts business, as the name suggests involves selling spares and accessories to vehicle owners.Not all vehicle owners have the time or inclination to travel all the way to the dealer to purchase spares, and the dealer themselves would prefer making fresh vehicle sales rather than earn peanuts selling spares.This raises the scope for an automobile spare parts business, and an online venture, where the customer can order to specifications and ensure the product reaches home rather than search for that particular spare in different shops is a good business idea.
The first requirement for how to start an auto parts online business is a steady supply of auto parts. For this, the entrepreneur has to decide at the onset the target niche . Two common bases for selecting a niche are vehicle type or accessory type. Selecting a niche helps attain focus, concentrate marketing efforts, and provides a differentiation from competitors. Selecting too narrow a niche, however, can lead to unnecessary loss of sales potential. Irrespective of the range of products sold, the effort remains the same.
One good idea is to concentrate on the most popular and fast-moving items, but avoiding parts that cutthroat competition has caused a reduction to profit margins to a bare minimum. Undertake extensive research, and talk to people in the automobile parts industry. Some exposure in the automobile parts industry, even as a trainee in a spare parts shop for a few weeks, helps in a big way.
Selling Model
Having identified the niche, the next step to start an auto parts business online is to ensure a steady supply of parts. Two business models relevant for this business are
Identifying online manufacturers or wholesalers, signing up as affiliate marketers, and enlisting drop-shippers or distributors who procure the parts from the manufactures or suppliers and ship to the customer based on instructions for a commission. This model eliminates the need to maintain inventory and lowers overhead and risks.
Sourcing the parts from the brick and mortar automobile markets to ship to buyers after packing. This requires investment in purchasing oer storing inventories, or a strong relationship with a brick and mortar supplier, to list their catalogues and source the product on receiving an order.
Website
A website, though technically not a mandatory requirement is virtually indispensible for any online business. The several options for online selling include:
Starting a full-fledged website by registering a domain name and hiring server space
Signing up for free websites at weebly.com, webs.com or other similar sources
Registering stores at popular e-commerce sites such as eBay and other auction websites
Starting an independent full-fledged website complete with shopping cart and payment options is the best option for a professional set-up. Other option such as registering stores at eBay and other sites, and listing in major trade directories count as additional marketing efforts.
The website needs to include a detailed description of each product including photos, specifications, measurements, recommended uses, materials used in manufacture, pricing, and other relevant information. Other critical information to include in the web pages are shipping policy, terms of sale, refund and return policy, and other relevant information such as a privacy policy. Make sure to ensure the website remains clutter free, with the user able to locate what they want easily. One good tip is to categorize the products into replacement parts, performance parts, custom parts, models, and other relevant groups.
Designing and launching the website requires some knowledge of programming and writing skills. If you are not competent in such aspects, consider outsourcing to an offshore freelancer for cost-effectiveness.
Pricing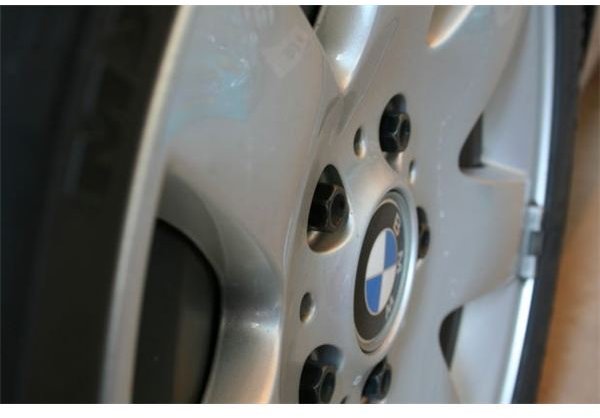 One critical factor of success in an online business is pricing. It is essential to price the products competitively relative to competitor's offers and prices at traditional brick and mortar stores. Automobile spare parts are highly price sensitive, and even a small difference in prices can lead to los of customers.
Most online stores offer free shipping, and with this model, the pricing needs to include shipping costs as well. The pricing also depends on the shipping policy, return and refund policy, the packaging required, the drop-shipper's commission, if any, and other similar factors.
Other Pre-Launch Tasks
The tasks you need to do while establishing a website, and before commencement of business operations include:
Identify courier and shipping agents to deliver products. Of particular importance is determining the prices for different products to different locations
Opening bank account and merchant account with facility for accepting credit card payments
Photographing sample products in a professional manner to upload to the website
Sourcing packaging materials
Setting up the office. An online business can work from the confines of one's home, but even so, ensure a dedicated space for the business, and as far as possible, exclusive resources such as computers and furniture.
Marketing
Having established the website, the main consideration of how to start an auto parts online business remains marketing. The best form of marketing for online businesses is search engine optimizations or SEO.
The ways to market an online business include:
Participating in various online forums, offering advice and answering questions related to automobile parts, and advertising the website in the tag line.
Registering at all possible e-commerce sites and directory listings. The listings that charge a fee, however, need consideration based on potential viewers.
Attracting prospective buyers to the website through article marketing and starting a blog.
Offline advertising by mailing automobile clubs, providing press releases to newspapers and trade magazines, select advertisements, word of mouth advertising to friends and relatives, and display stickers on personal and friend's vehicles.
Key Success Factors
The success of any online business depends on establishing trust and reputation. The ways to establish such trust and reputation are by
Fulfilling orders correctly
Prompt and efficient shipping, adhering to the shipping terms and conditions clearly specified at time of order
Having a return or refund policy and adhering to the same
Providing for customer support by phone, email and online chat. Providing 24/7 support might require hiring some assistants.
Most people sacrifice the buy-what-you-see facility of the brick and mortar retail store for the online store for convenience and cost savings, and the online business that provides the customer with these two expectations, while matching the trust offered by traditional brick and mortar stores, stands a good chance of success.
References
Source: author's experience

Image Credits: