Example of an Executive Summary Format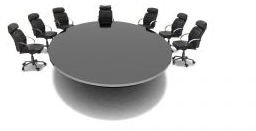 First, the Business Plan
The best way to write an Executive Summary is to prepare it after you've finished with your Business Plan. The Executive Summary highlights your whole Business Plan, and it opens doors and arranges meetings with investors. It may the first part of your Business Plan that someone reads or the only part some might go through. If you are planning to write an Executive Summary, you will be responding to a request for proposals (RFP).
The Executive Summary is required for banks, business loan providers, business partners, potential investors and business-space
rental agencies. Basically its purpose is to gauge whether your business is a viable enterprise. It should tell the reader how confident you are about the feasibility of your business. It explains the special features of your business that will make it stand out from those of competitors. If you need loans, grants, and any other funding for business, you will need to make the Executive Summary tell the reader what your plans are, how successful they will be, and why you think you have a winning product or service.
The members of the senior management team will go through the highlights of your Executive Summary and pass it on to middle managers to read in detail. They are the ones who will have to make a presentations on your behalf. It is imperative that someone going through your Executive Summary should get a clear and concise idea of the main points without being burdened by reading the details presented in the whole Business Plan. Ideally, it should not be more than two pages or one-tenth of your Business Plan. For investors, the Executive Summary is a screening tool that decides whether they should start a business relationship with you or not. Many banks provide you with samples of Business Plans.
Tips for Formatting
Use bullets and headings to make the document easy to skim through. Write three sentences about each topic. Start your Executive Summary with an attention-grabbing detail such as a startling statistic, a question, or a piece of valuable information. You can also visit our Entrepreneurs Media Gallery to download an example of an Executive Summary format that will serve your needs.
Information Required
Business name and location of the company
Management information
The type of product or service you plan to market
The targeted market
Capital investment information along with data on earnings before interest, taxes, depreciation, and amortization. (EBITDA)
Charts to show sales, gross margin, and net profit for three to five years
Specific quality of the product and reasons why it will sell
Detailed contact Information
If a loan is required, you will have to specify the amount, but the details can be within the text of the Summary. Let your Executive Summary excel in its format and content. This will be the first important document you use to launch or expand your proposed business. When you do the final editing, make sure your Executive Summary does justice to its name.
References