Tips to Start a Propane Business: Part 1 of 2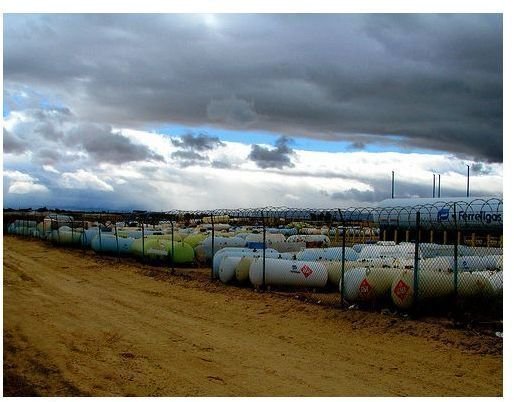 Overview
Propane or liquefied petroleum gas is a hydrocarbon produced from natural gas and crude oil refining. A nontoxic, colorless, and odorless gas, the 1990 Clean Air Act and the Energy Policy Act of 1992 approves propane as one of the cleanest burning of all fossil fuels.
To start a propane business entails purchasing portable propane cylinders from manufacturers or bulk dealers, storing the cylinders, and selling them to retail customers such as homes, restaurants, farms and others.
The core of the business is developing a customer base and delivery of the standard 20lb. propane cylinders to residential homes, and delivery of 20lb. or 40lb. propane cylinders to commercial clients such as restaurants, caterers, construction companies, hotels and office complexes based on order.
Image Credit: flickr.com/Rennett Stowe
Business Scope
Propane is often cheaper than electricity, convenient for use, and available in abundance. Such factors account for its widespread use in millions of American homes and establishments.
The major uses of propane are:
In homes and commercial establishments to heat swimming pools, operate furnaces, water heaters, air conditioners, outdoor grills, washing machines, and other appliances.
To fuel vehicles. Refueling propane and gasoline vehicles take the same time but the cost of propane is typically less than conventional gasoline.
To fuel cooking appliances, such as those used in restaurants.
To operate propane-driven forklifts and fleet vehicles.
To control pests, dry crops, and power irrigation pumps on farms.
To cook food out-of-doors and power outdoor devices.
Exploratory Study
Every business has its own particular challenges and obstacles, and a propane distribution business is no different. The entrepreneur first needs to undertake a SWOT analysis and prepare a business plan to start a propane business.
The exploratory study for a SWOT analysis and business plan should include:
Understanding how the industry functions, including capital required, profit percentage, average expected cash flow and the like.
Identifying wholesale distributors or franchisee providers of propane. The main criteria for evaluating suppliers should be pricing, reliability in supply, and transportation costs.
Identifying transportation, and distribution methods.
Identifying storage areas.
A good understanding of the various regulations, especially safety standards governing propane businesses, including the entrepreneur's obligations.
Selecting an area and identifying the extent of competition in the area. The best approach when starting out is to concentrate on a particular customer type in a particular area, and then gradually expand the net.
Possible impact of future technological breakthroughs and changes in regulations.
Estimating start-up costs and cash flows. It may cost between $100,000 and $400,000 to start a propane business.
One good idea is to seek advice from existing business owners. People who are in the business in a non-competing area may readily share experiences and provide valuable practical tips and insights often overlooked during theoretical studies.
Legal Registration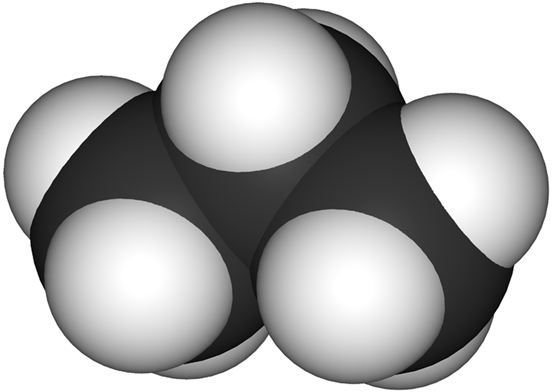 Once the exploratory study is over and the entrepreneur has a good idea of what the propane business is about, the next step to start a propane business is securing statutory approvals.
Unlike other businesses, legal registration for the propane business is not easy, and is a major challenge in starting a propane business. Apart from the usual business license from the county office, starting the business requires many other licenses, permits and certifications, all depending on the state. Two good sources of the exact requirements include the State's Propane Association (SPA) and the local Chamber of Commerce.
A far amount of risk is carried when you start a propane business. For this reason, the entrepreneur needs to:
Register the business as a corporation or Limited Liability Company to protect the entrepreneur's personal assets.
Purchase insurance. Insurance is mandatory and many permits and license for this business require the entrepreneur to show proof of insurance.
Registering for tax purposes.
Image Credit: Wikimedia Commons
Getting Started
After securing statutory clearances comes implementation of the business plan. This includes:
Confirming the suppliers or franchisers and executing an agreement for supply of propane cylinders with them.
Setting up of the storage space for propane cylinders and making it compliant with the safety regulations in force.
Arranging for trucks to transport the propane cylinders, and hand held computers to automate the delivery and customer billing process.
Establishing office space for administrative tasks including the setting up of computerized inventory, accounting, and order tracking systems.
Hiring the required assistants, especially to oversee the propane storage space and deliver the propane cylinders.
Establishing retail space by which customers can contact the business. This includes setting up a front office, making websites, and arranging for telephone numbers and email contact.
Once these steps are in place, it is time to start the business. The order quantity and inventory depends on the business volumes. An approximate stock of 50 cylinders should suffice during the initial stages.
Advanced Considerations
The following considerations also require attention at the time of starting the business:
Providing employees with the required training.
Establishing a customer base by contacting local homeowners, shops, commercial establishments, farms, and other places that require LPG. The presence of competitors would require either reducing prices than what the competitors offer and or providing some value added service not provided by the competitors.
Undertaking various outdoor advertising activities such as purchasing billboard space, distributing fliers, placing notices at grocers and community centers, using direct mail and search engine optimization techniques.
References