How to Start a Dog Walking Business and Be Profitable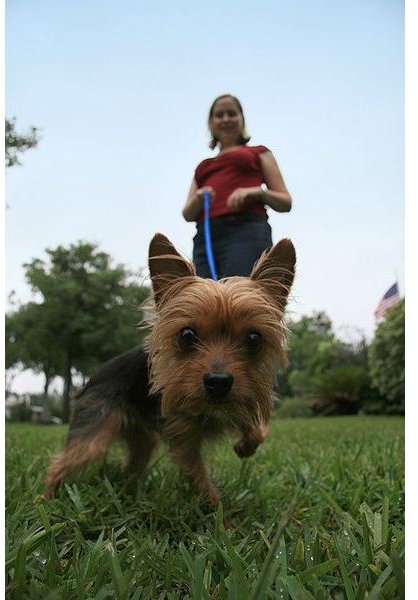 Do you have what it takes to run a dog walking business?
Learning how to start a dog walking business needs to start with a thorough inventory of the entrepreneur's qualifications, abilities and available resources. According to the U.S. Small Business Administration(1), it takes less than $2,000 to get started as a dog walker. The entrepreneur can expect to charge between $6 and $20 per hour for the service. That being said, there are also the liabilities of dog-related injuries to consider – as well as injuries to the animals themselves.
Getting Started in the Companion Dog Walking Business
Incorporate the business. Due the aforementioned liabilities it is a good idea to separate the business' assets from personal belongings, such as a home, vehicle or other asset. In case of a lawsuit, the plaintiff can only force the liquidation of business assets, but not touch personal property.
Buy liability and health insurance. Liability insurance protects the business against claims from dog owners whose pets get harmed while also paying out in cases of third-party liability suits if the dogs bite another person. For the dog walking professional who targets clients from the dog show circuit, it is crucial to buy sufficient liability insurance to cover the loss of (or damage to) a show or breed animal. Health insurance covers the entrepreneur in case of bites, scratches or other harm that a canine may cause. Professional United Pet Sitters(2) provides a comparison chart that offers more details on available coverage options, including kennel and basic care services.
Get or stay physically fit. Depending on the number of animals that the entrepreneur walks, it is crucial to be sufficiently fit to provide them with the required exercise. In addition, remember to factor in the weight of the animals, especially when agreeing to pick them up and shuttle them to local dog parks.
Capitalize on a niche. There may be copious dog walkers already in the business, but how many of them specialize in walking Seeing Eye dogs, assistive animals or senior dogs? Another possible niche is the setup of a dog walking and grooming service. This adds value to the business and capitalizes on an entrepreneur's secondary skills.
Register the business with the municipality. Open a business bank account, print up business cards, posters, flyers and basic advertising materials.
Follow the law. The U.S. Department of Labor(3) reminds professional dog walkers that leash laws and also feces removal regulations must be observed by the private dog lover and the professional animal caretaker alike.
Even though learning how to start a dog walking business is really quite simple, discovering whether an entrepreneur is cut out for it on a day-to-day basis might be a bit more complicated. Walden University(4) suggests starting out as a volunteer dog walker for a local animal shelter to get the feel for a business that involves all types of dogs and canine temperaments. If this proves to be successful, it is time to turn affection for all things canine into a profitable business.
Sources
Photo Credit: "Curious Yorkshire Terrier on the leash" by Chad Miller/Wikimedia Commons at https://commons.wikimedia.org/wiki/File:Curious_dog_on_the_leash.jpg