Learn How to Start a Cab Business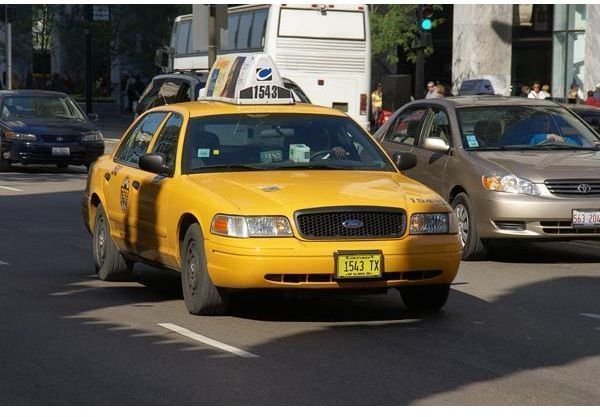 Learning how to start a cab business is a relatively straightforward process. Running a taxi company can provide flexible work hours and the chance to meet and interact with new people. Yearly income is determined by how hard a driver chooses to work. With fluctuating gas prices and high levels of road congestion, more individuals are relying on taxicabs for their transportation needs. You don't need to live in a huge metropolitan area to run a successful cab business; a medium-size city can prove just as profitable.
Licensing requirements vary depending on state laws. You should visit your local Department of Motor Vehicles (DMV) to inquire about the type of license you will need to operate a taxicab in your state. Taxi vehicles are usually taxed by local governments and often require special stickers to be placed on the cab. If you plan to operate your taxi on airport property, there is typically an additional permit required.
Purchase a vehicle that can be comfortably used as a taxi. It should offer high gas mileage to improve your profit margin, but it must also have comfortable rear and passenger seats. The trunk space should be sufficient to carry suitcases and other belongings. Purchasing a pre-owned vehicle may save money in the short term, but could prove more expensive in long-term maintenance. Those learning how to start a cab business must keep cost-savings at the forefront of their business strategy.
You will need to properly outfit your vehicle for use as a taxicab. An electronic payment system to monitor fares should be installed. It is a good idea to paint the vehicle yellow so that it is recognized as a taxicab, though this isn't always required legally. Decals displaying the name of your taxi business and the company phone number should be placed on either side of the vehicle. Safety add-ons such as a glass divider and security cameras should be considered if the budget permits.
You must also purchase insurance for your vehicle. Proper insurance is an essential element to staying in business as a taxicab operator. Accident and theft liability, in particular, should be serious concerns for anyone driving a cab. Discuss available coverage with an expert insurance agent who understands the risks driving a taxi. A good insurance agent will be able to walk you through many of the potential liabilities associated with operating a cab and offer you appropriate coverage.
Be sure to properly advertise your taxi company. Research all your available means of advertisements, including newspaper ads, posters, and internet advertising. Give out your business card to every new individual you meet. You will also want to set up a dispatch service. For a small taxi company, a basic cell phone number will typically work for dispatch. Print this number on all your advertisements.
(image credit: freefoto.com)