A Guide on How to Start a Mobile DJ Business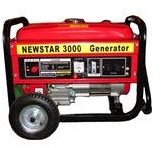 How to Start a Mobile DJ Business
Many events this days including weddings, anniversaries, parties, and high school dances or proms need music. Due to this on-going need for music, the mobile DJ business has become a very popular and lucrative business to start. This guide will show you how to start a mobile DJ business.
A Van or Larger Vehicle
If you want to start a mobile DJ business, then you're going to want to have a way to get it mobile in the first place. This means that you're going to need to get a large vehicle that can handle all of your equipment, such as a truck or van. A truck would make your equipment easier to access but a van would provide mobile security. As long as you have a larger vehicle that holds your equipment, you should be fine.
A Generator
If your DJ business is going to be mobile then you want to make sure that you have a way to power your equipment without needing an external outlet. This is where your generator comes into play. Just be sure that you get one that produces a minimal amount of noise otherwise you won't be able to hear your music.
Turn Tables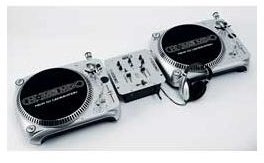 The one thing that every DJ needs is a set of turn tables. This is what will to allow you to play your music as well as scratch over it if the venue you're working at warrants this type of sound.
P.A. System
Much like the generator most places are going to have their own P.A. system that you can plug into, but if you're going to be entirely mobile you want to make sure that you're able to do this on your own. Find a P.A. system you can plug into both your turn tables and your generator that you can set up just about anywhere.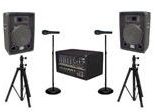 Music
If you're plan on being the DJ at any event, you need to make sure that you have the music to do so. Find out what kind of music your client wants and then make sure that you have a selection of their music that you can work into the turn tables, even if this means plugging an MP3 player into the system.
Advertisement
After you have all of the tools mentioned above you're going to need to advertise. When it comes to the party scene the best way to advertise is by word of mouth, but you'll comes off more as professional if you advertise with flyers and business cards as well. Getting clients in this business is all about presentation. When considering how to start a mobile DJ business, when it comes to advertising, see if you can sign up with local wedding websites that offer wedding services from selected vendors such as mobile DJs.
Image Credits
Generator - https://kidsonroll.com/Generators/
DJ Mix Tips - https://djmixtips.com/category/dj-tips
The Music Masters - https://www.themusicmasters.com/entertainment/Rentals/equipment_rentals.htm