Critical Steps on a Market & Sales Gap Analysis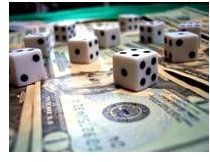 Build Your Company's Gross Profit!
When companies look to enact strategic plans for growth, and have a better view their customers' and market's potential, what's the most important tool available at their disposal? Well, the best run companies perform a market and sales gap analysis to identify, pursue and close on business opportunities. What is a market and sales gap analysis and how can entrepreneurs use it to grow their business?
Sales Success Depends Upon Proper Customer Management
A number of companies approach their customers with the mindset that sales is simply a series of singular transactions. These types of companies often move from one customer to another, never fully aware of the overall potential for growth within any one particular account. Because of their approach, they are never considered to be a primary vendor and never given the right of last refusal. What these companies lack is an understanding of the customer's gross profit potential. Without this information, the company can never fully comprehend what that customer represents in terms of opportunities, and they'll never understand their company's potential within the market. The gap analysis provides insight into the remaining opportunities at a customer's account and the roadmap to increasing the company's market share. So, what's the process involved?
A Sales Gap Analysis is an Assessment on Opportunities
In order for a sales gap analysis to be successful, the company must have an understanding of where their products go and how they are used by their customers. This forces sales representatives to move past the "singular transaction" sales approach and onto understanding their customers' business and potential.
1. Understand The Customer's Business & Usage
The first and most important step is to understand the customer's overall usage requirements. This information is often gathered via a customer's webpage, their brochures, trade and industry publication, or simply by asking. Sales must be able to move the discussion towards understanding a customer's business and how they can best be serviced. Understanding their full potential is essential to servicing the customer and growing sales.
To give this example some relevance, we'll use an example of a company selling product to an OEM (Original Equipment Manufacturer). Sales learns that the equipment manufacturer has 5 existing product lines sold in various volumes. Sales is currently supplying two products for the first two of the OEM's lines. There are three untapped OEM product lines that aren't being pursued. Here are the OEM's volumes on its first two lines.
Equipment "A": 1000/year
Equipment "B": 1000/year
2. Quantify Existing Business
This is perhaps the simplest aspect of the gap analysis, but surprisingly, very few companies quantify their customer's business value. Companies must understand their current business holdings within a given account in order to assess their overall penetration and determine what opportunities remain. Essential to this analysis is to summarize the existing business generated by the sales of those product lines to the OEM. Most companies put this value in terms of gross profit. We'll assume the following values in terms of the company's grow profit on each of the two product lines it sells to the OEM.
Product X Gross Profit/Unit: $5.00
Product Y Gross Profit/Unit: $6.00
Next, we'll summarize existing sales of the company's X & Y product to the OEM's "A" & "B" equipment lines.
Product X Sales for (OEM) Equipment "A": 500 units
Product Y Sales for (OEM) Equipment "B": 600 units
So, how much does the company have in terms of existing business and what remains in terms of opportunity?
3. Summarize Current & Potential Business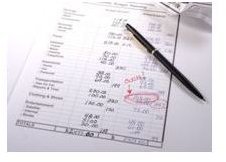 Currently, the company is generating $2,500.00 (500 units x $5.00) of gross profit on product X sales to the OEM's "A" equipment line. However, there are 500 more additional units that could be sold, making the remaining opportunity an additional $2,500.00 in gross profit. In terms of the sales of product Y, they are generating $3,600.00 (600 units x $6.00) of gross profit for the OEM's "B" equipment line. However, there are 400 more units that could be sold, making the remaining opportunity $2,400.00 of gross profit.
In this case, the company still has the potential to secure additional sales within the OEM's first two product lines. They don't have all the business and can generate an additional $4,900.00 of gross profit if they managed to become the sole vendor. While this isn't always possible, it does give the company incentive on pursuing and growing the business. However, there's one question left unanswered.
How many X & Y products could be sold to the remaining 3 OEM lines that the company isn't pursuing? What is the potential for gross profit for each line?
4. Use Individual Account Information to Establish Market Gap Analysis
When companies properly manage their customer's accounts, they are not only best able to identify opportunities for growth within those accounts, but are also better able to understand their company's overall market position and size. Every sales representative is in charge of a given territory. If they are able to perform the above analysis on each and every account, they can summarize their territory's overall potential for growth. While a market gap analysis is quite an involved process, it's the information gathered by sales professionals from their customers that helps make it possible. To summarize, here are the critical aspects of success.
Understand the customer's business, their market, their product lines and their volumes for each.
Quantify the company's product in terms of gross profit per unit sold.
Establish current volume of business at the customer's account.
Determine remaining untapped business summarize amount in terms of gross profit.
When looking to performing a sales gap analysis, it really amounts to properly ascertaining the customer's business in all its forms. Understanding their existing product lines, their volumes and even future product developments, is essential to understanding the value of a customer's account. A number of companies assume these values and rarely go into any depth as to the customer's gross profit potential. Don't make the same mistake!
https://www.morguefile.com/archive/display/222459
https://www.morguefile.com/archive/display/93007