How to Write a Business Plan for a Small Bakery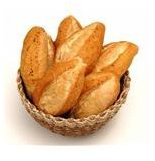 If you have always received compliments on your breads and pastries you may have toyed with the idea of setting up a small bakery. This idea should not be taken lightly because while there is great potential for profit it also involves a lot of hard work and research to make the business a success. As with any new business venture the best way forward is to develop a detailed business plan small bakery owners can use as a blueprint for success. The elements of a business plan for new or potential small bakery business owners are listed in the sections below.
Document Market Research Findings
The first step of starting a small bakery is to conduct market research. It is important to establish if there is a need for a small bakery in the area you are considering and what sort of product would be popular. Detailed competitor analysis from the products and prices to their opening hours and reputation for quality are all relevant to your decision to open a bakery.
Find a Location
You may have a general idea of where you want to open your bakery but you should come up with realistic options to be included in your business plan. The assessment of these options should include details of the cost of attaining the space as well as the cost of transforming it to fit your needs.
Assess Equipment Needs
A small bakery has specific needs in terms of equipment. Bakery items are expected to be made fresh every day so there must be kitchen facilities on location. This kitchen must also be suitable for the needs of your business.
Research Suppliers
Starting a bakery takes more than just finding a suitable location for a kitchen and customer service area. It also involves getting in touch with suppliers of ingredients that are essential for your day-to-day operations. This can reduce the cost of main ingredients such as flour and rising agents, which in turn can reduce your cost of production and make your prices more competitive.
Comply with Food Service Laws
The food industry has strict requirements for all entrants and it is important to get familiar with these issues and then make sure that you are in compliance so you can operate without the threat of closure. General cleanliness is one obvious requirement but there are also more specific safety issues that you may need to address.
Test Recipes
It's a good idea to test your recipes before opening your doors and including this element in your business plan acts as a reminder to get this done. You can actually create a test schedule table within your business plan so you can document your recipe alongside the ingredients used with the results of the test.
Address the Financial Aspect
Renting a place to open even a small bakery may not be cheap depending on your intended location and the financial part of your business plan should take into consideration not just the amount of money needed to get started but also the provide an estimate of the ongoing costs of running the bakery. On the income side, the plan also needs to assess the profit potential by forecasting sales revenue against expenses. Starting a small bakery can be a terrific business opportunity, however, to increase your success, use the elements provided here for your business plan for a small bakery.
Image Credit
Image: Suat Eman / FreeDigitalPhotos.net