How to Start an Online Gift Basket Business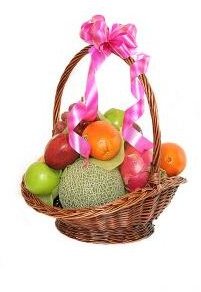 How to Start an Online Gift Business
Gift basket business has emerged as one of the niche businesses in the world of e-commerce. There is an increasing demand for gift baskets both at household and corporate levels. The following is a step by step approach for new entrepreneurs on how to start an online gift basket business.
Prepare a Business Plan
The very first step before you launch your online gift basket business is to prepare a comprehensive plan about various aspects of the proposed business. You need to decide on the following issues:
Whether your online gift basket distribution will cater to a national market or a localized territory.
Whether the main market focus will be the household segment or gift baskets for corporate gifting, or both.
Will the business offer customized gift baskets for special purposes.
Whether you will be making the baskets yourself or buying them ready-made from a wholesaler.
Whether the storage and warehousing facility will be a part of the business plan, or would you tie up with different gift basket vendors for direct delivery from the vendor to the customer.
Whether the business will be operated out of a commercial office premise or a home office.
Tie-up with Gift Basket Vendors
Depending on your business plan, you have to make supply arrangements with appropriate vendors. If you are going to make the gift baskets yourself, you need vendors to supply the contents of the baskets. Negotiate best possible price and payment terms for bulk business with large and reliable wholesalers. If your Online gift basket business is just going to act as a facilitator between buyers and sellers, you may tie up with one or more gift basket makers who will either supply the inventory to your warehouse or ship directly to customers based on your orders.
Register Domain Name and Build Website
You need to secure a domain name for your online gift basket business. Once it is done, you will have to create a comprehensive online platform that becomes your virtual gift store. Get in touch with a professional website development company to create your e-commerce website. Your maximum creative effort must be invested in this aspect of your business because your website will be the showcase of your business. It must have a user friendly interface and should facilitate smooth and safe gateway for online payments.
Create an SEO Marketing Campaign
A great website is the first step toward knowing how to start an online gift basket business. But this step must be accompanied by an equally effective SEO marketing campaign to drive targeted traffic to your website. You may have to engage the services of a professional SEO marketer who can popularize your website and ensure that it ranks high on Google search rankings. You may also consider paid online advertising by tying up with Google AdSense program to promote your new business.
Product innovation and unique marketing strategies are the keys to success in your online gift baskets business. As long as you are able to differentiate yourself from run-of-the-mill online gift stores, you will be able to find sustenance for your enterprise in a competitive online environment.
Photo Credit: greenpearl www.sxc.hu
Resources