Carpet Care Business Plans - How to Roll Out the Right Plan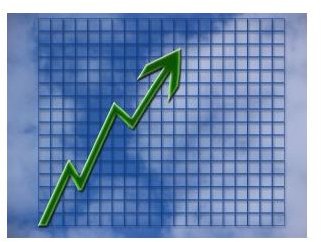 Professional Carpet Care Business Plans
Carpet care has grown into a multi-billion dollar industry in the United States, creating a wide business opportunity for entrepreneurs. But this business has very few entry barriers, resulting in an extremely competitive carpet care services market. For any new entrant who hopes to survive and succeed in this business, the importance of very comprehensive and professional carpet care business plans cannot be under-estimated.
Choosing the Business Niche
The first part of any good carpet care business plan must focus on what could be the best business niche to pursue. Carpet cleaning start-ups offer a wide field, including commercial and residential business segments. There are new niches emerging such as a Green carpet care service that is entirely environment friendly. Therefore, it requires careful market research and planning before it can be decided what market segment the business should address.
Evaluating Business Ownership
The second section of carpet care business plans must be to weigh the pros and cons of a franchise opportunity versus an independent business. There are a number of large carpet care service companies that offer franchise opportunities. However, the brand belongs to the franchiser only and chances of business growth get limited. But the upside is that for a new entrepreneur, it is a less risky approach and it offers an excellent learning potential.
Setting up the Initial Budget
Budgeting should form an important part of the carpet cleaning service business plan. Whether you are planning for a home carpet care service, or a commercial carpet cleaning company, setting up a budgetary limit for the business ensures that investments and expenditures are reined in. Risk exposure remains limited, and with strict adherence to the budget, the financial situation is unlikely to spiral out of control at any stage.
Financing the Carpet Care Business
A crucial part of the business plan is to assess potential sources of initial funding which is required to establish and run the carpet cleaning service till it starts turning a profit. The goal must be to identify the cheapest sources for raising capital. The primary investment is in the carpet cleaning equipment and office furniture, in case the service will be run from an independent office. At this stage of business planning, it is also useful to evaluate whether the service can be run from a home office.
Marketing and Advertising Plan
The backbone of carpet care business plans lies in the innovative planning for marketing and advertising. In a highly competitive and expanding carpet cleaning market, the marketing and advertising strategies must be able to rise above the clutter, and create maximum impact in terms of sales at the lowest cost. You need to communicate to your customers how your carpet cleaning service will do things differently and deliver more value for the customer's money.
Operational Planning
The final segment of a professional carpet care business plan will focus on planning for the operational aspects of the business. These include fulfilling the legal obligations and applying for a business license, deciding on a brand name for the business, short-listing potential vendors for carpet cleaning equipment and identifying sources for hiring of a smart cleaning crew.
Sound business planning for a new carpet cleaning service can mean that half the battle is won already. Therefore, the best efforts and energies must be expended on creating a strong business plan, and the rest will be easy.
Photo Credit: ljleavell www.sxc.hu