Obtaining a Wholesale License? Do You Need One?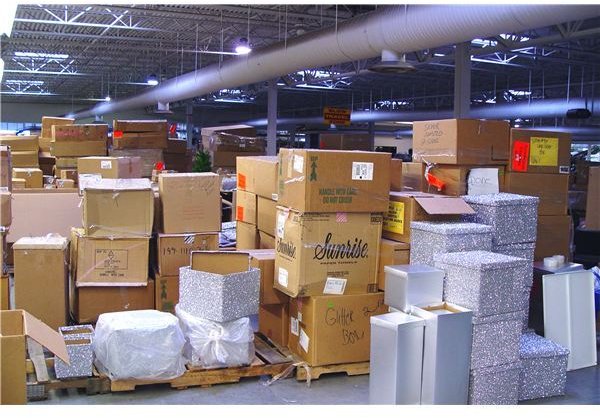 Wholesale Licenses
When attempting to buy items in bulk, a wholesale license can be very valuable. Obtaining a wholesale license allows you to purchase bulk goods at a significant discount, saving quite a bit of money over what you would pay if you were purchasing the items at retail prices. Wholesalers can only sell their goods to individuals who are licensed, enabling them to keep their prices low because they don't have to compete with retail outlets. Not everyone has the need for a wholesale license, however, even if they occasionally make purchases in bulk; to determine whether or not you or your business need a wholesale license it's important to weigh the advantages of buying wholesale and see if wholesale purchasing truly meets your needs.
Advantages of Wholesale Licenses
A wholesale license allows the license holder to purchase items in bulk from wholesale sellers, often resulting in significant savings on large purchases. This can be especially useful for business owners, as it allows them to restock their merchandise at a discount over other supply options. Some wholesale sellers offer items which are difficult to find through other means as well, meaning that with a wholesale license you may have access to products which your competition would have problems keeping in stock. Once you have obtained a wholesale license you will be able to use it to make purchases from any wholesale seller; your license doesn't restrict you to a single seller like sales club memberships and other bulk-purchase options do.
Do You Need a Wholesale License?
Before obtaining a wholesale license, it's important to stop and consider whether you actually need a wholesale license. Take the time to consider how often you will be making bulk purchases and the number of items that you plan to buy in bulk. Shop around for prices on the items you want from your regular suppliers to see how much it will cost you to make your purchases without a wholesale license. If you only plan on buying one or two items in bulk or won't be making bulk purchases often, other suppliers may be able to meet your needs without a wholesale license. If you plan to make frequent bulk purchases or wish to buy a number of different items in bulk, however, a wholesale license can save you a significant amount of money.
Obtaining a Wholesale License
In order to obtain a wholesale license you have to apply for one. You will need an Employer Identification Number (EIN) from the IRS; you can get one of these for free by submitting form SS-4, after which you will receive your EIN in four to five weeks. You will also need a sales tax license which you can get from your state's department of revenue or taxes; they will give you a license to collect sales tax, and you will also receive a state tax ID number. Once you have your federal EIN and a state tax ID number you can apply for a wholesale license from your state's department of revenue. The fees associated with the application will vary depending on the state that you live in, and processing time on your application may take several weeks.
Image Credit: Photo by Sita Magnuson