Six Steps to Start an Online Business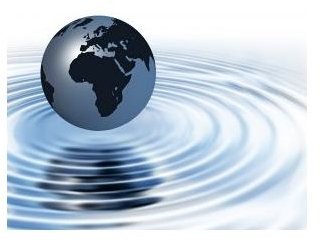 Starting an Online Business
For entrepreneurs, starting an online business can increase revenue streams and introduce your product or service to a whole new audience. Here are six things that you must do to create a successful online venture.
Create A Business Plan for Your Online Biz
Before you start planning a web site for your business, you need to be clear about the mission of your online business. Are you selling a product, providing a service or specialized content? This is the perfect time to look at other websites that interest you and view how they are displaying their business on the internet. During this stage, it might help to create a business plan that will help guide your online business. Through your business plan, you will be able to research your target audience, obtain financing and develop marketing strategies needed for your online business. A business plan can also help you get funding from venture capitalists catering
to new online businesses.
Purchase a Domain Name
The domain name for your online business is very important. Through your domain name, potential customers will be able to find out about your business through search engines like google.com. According to the type of business that you are starting, it might be best to purchase two or three domain names. For example, if you are starting an online bakery, you might want to purchase domain names that include the words sweets, cakes or even desserts. Godaddy.com is a popular and affordable website to purchase domain names.
Select a Web Host
A web host will store your website and transmit it on the web for you. Many web hosting companies offer free domain names, a certain amount of web space and email accounts, and unlimited traffic to your site. During this stage, research different web hosting companies to find out the best one that fits your needs.
Design Your Website
Whether you decide to design your own website or use a professional web designer, it is important to think about "the face" of your online business. Your website should display what your business is all about. During this stage, view different websites that catch your eye. Think about how you want your customers to see your business online. If you are creating an online store, you want to make sure that the images on your website show your products properly. If you are providing content, you want your viewers to be able to read information easily and most likely, display fewer graphics. A software program like Adobe Dreamweaver can help you design your own website. Also, your web hosting company might offer free software to help you design your website. If you are interested in hiring a professional, web designers can be found through websites such as elance.com, which is an online talent marketplace.
Reach Out to Your Target Audience
After your website is up, you are ready to let your target audience know about your new business. During this stage, you want to generate traffic to your site. The easiest way to get web visitors is through family and friends. Advertise your online business using social media outlets including twitter, facebook and linkedin. Even if your family and friends are not familiar with your new business, they will be willing to publicize your site because they know you. You can also market your website using traditional marketing strategies including joining your local chamber of commerce, attending networking events and speaking at business events to inform the public about your business. If you are providing a service or web content, start a blog to maintain a relationship with your customers.
Create Revenue through Your Online Business
No matter if you are providing a product, service or content, you still want to make money from your online business. Start researching potential advertisers that may be interested in advertising on your site. Consider hiring an affiliate marketer to assist with driving traffic to your web site. An affiliate marketer can help you get additional revenue for your company. If you are selling a product or service, set up an account with an online payment service provider. Popular payment service providers include PayPal and ECash. During this stage, find out which payment service provider can provide your business with the best payment system.
Starting any business especially an online business takes a lot of determination and hard work. Follow these steps to start a thriving online business. When you offer a unique product or service, build your customer base and advertisers, you will be on your way to having a successful online business.
References
Benjamin, Kim. Starting Your Own Online Business, Crimson Publishing, March 2007.

Image credit: sxc.hu/ilco