Starting a Legal Services Business: The Pros and Cons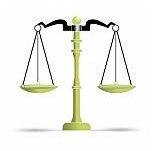 Do you have the time to schedule appointments, meet with potential clients, network your business, and sell clients on why they need an intangible service? Answering yes may enable you to understand that starting a legal services business may be a viable choice to generate a secondary source of income or to begin as a career change. Just like millions of Americans you may be searching for a secondary stream of income just to cover your normal monthly expenses with the limitless options for quick money opportunities you are overwhelmed. You often wonder just which multilevel marketing (MLM) companies are reputable and how much money are you capable of generating.
One of the most successful options for you to consider is a company called Pre-paid Legal Services (PPLS) a company started more than 30 years ago after the founder's involvement in an auto accident that left him paying for expenses the insurance company did not cover. Pre-Paid Legal Service is exchanged on the New York Stock Exchange (NYSE: PPD) with positive profit shares and boasts to generate significant income for individuals and small businesses throughout the United States. It is also widely accepted by the American Bar Association and lawyers because it offers lawyers the opportunity to receive a nominal monthly fee for select legal services and referrals for other legal services offered.
Just like starting any business or joining any network system, you must realize there are pros and cons to consider before making an investment and a final decision. Here is a list of five pros and five cons which will help you decide if PPLS is the right income generating opportunity for you.
Pros of Pre-Paid Legal Service as a Business
Potential Earnings. Like any MLM company, your efforts dictate how much you can earn per month, which is why PPLS offers part-time and full-time employment opportunities. You can earn daily, through direct sales or through team building.
Reputation. PPLS has been around for more than 30 years and has serviced more than 1.5 million families in the US–not to mention it is exchanged on the NYSE.
Easy Enrollment. You do not need a sales background to take part in the business opportunity offered by PPLS. You literally can be a teacher, firefighter, or a stay-at-home mom to join.
Support. Unlike some MLM companies, you are not left alone when it comes to receiving the proper training. You will have access to your sales manager, regional managers, and a wealth of other training opportunities.
Networking. You will have access to thousands of people, including your family, friends, and business constituents, who may need pre-paid legal services. That gives you an opportunity to generate business leads as well as referrals.
The pros are promising to anyone who is looking to make additional income just from talking to friends and family, but before you run out to start selling pre-paid legal services to your friends and family you should be aware of the cons also.
Cons of Pre-Paid Legal Services as a Business
Upfront Costs. The cost to join the pre-paid legal service network starts at $49. While it includes a wealth of perks you have to consider the costs associated with attending meetings, conferences, and training seminars. These costs come out of your pocket up front or upon enrollment.

Reputation. You have heard the stories before about these types of company – the get-rich-quick companies or pyramid schemes companies - that offer millions in income for an upfront fee. Most MLM companies, especially companies such as PPLS, have a bad reputation for being marketing scams, which essentially means you get baited into working hard with no profits ever being earned.

Services Offered. Not everyone you encounter will need pre-paid legal services; therefore, you have to sell what they will need and that may be a challenge. Many people by nature shy away from sales people even if they need something. If you are not a sales person at heart, you may have problems selling the benefits of pre-paid legal services.

Time. In order to make money by starting a legal services business, you have to get out there are marketing yourself. If you work a regular job then you will have to put in additional hours to generate viable leads and recruiting representatives. Do not forget the training you will need to have for yourself and for your people. If you want to focus on building a team to generate income then you have to consider the time it takes to round up people who you feel are qualified and willing to make an effort to earn money.

Slow Income Generation. Unless you were voted the most popular person in your neighborhood and you have the reputation to convince people to do things like Oprah, then you may have a hard time generating income in the first thirty to ninety days. MLM companies rely on networking and relationship building before the consistent revenue is earned.
PPLS is a company will yield you a successful profit if you are willing to exert positive time, income, and energy. Like any business rather than traditional small businesses where you sell a service or product, selling pre-paid legal services requires you to understand your target market, work the market by marketing, and maintain your market. If you do not have the time to make it to your current job on time or do not feel PPLS is right for you then continue your search for other options. But if you are willing to start a pre-paid legal services business then visit www.prepaidlegal.com for more information and to locate a local representative.
If starting a pre-paid legal service business is not your specialty then consider joining other MLM companies such as Mary Kay or Avon, which are companies which sell and distribute beauty products. There are insurance companies such as Primerica which specializes in life insurance and other financial products. You can also consider Body Magic which specializes in slimming products for men and women. There are a wealth of companies which will assist you in generating additional revenue but before you join them remember what my undergraduate college professor said: "Research, research, research."
All Photos Retrieved: www.freedigitalimage.net:
Scales of Justice by Salvatore Vuono