Sales Techniques for Exhibitions - Increase Trade Show Presence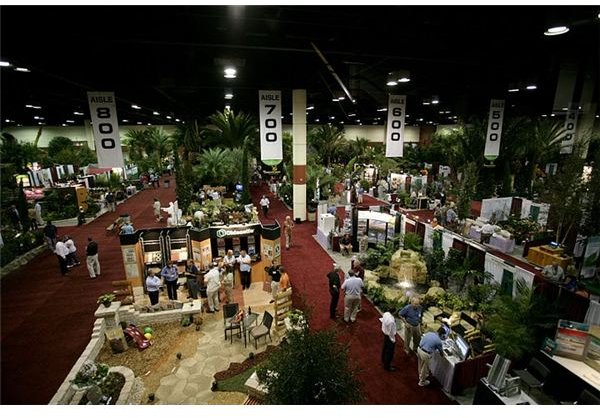 The Value of Trade Shows
Trade shows can prove to be an extremely valuable tool in generating bona fide sales leads for a company's products and services. There is no other venue that compares to an industry exhibition in terms of exposure to a multitude of potential customers.
For many companies, trade shows serve as the primary method for staying current with new products and industry trends. Those who attend a trade exhibition are generally looking for new products that can help provide them with an edge over their competitors.
In order to take advantage of these opportunities, it is important to recognize and apply the appropriate sales techniques for exhibitions. By enhancing the booth presentation and appeal, the maximum benefit can be gained from this significant investment of time and money.
Enhancing Trade Show Results
There are numerous methods that are specifically tailored to improve the trade show experience. Before committing to a booth, consider the following techniques for achieving greater success.
* Acquire a Prime Location: Perhaps the most important aspect of a successful trade show is locating the booth in the areas with the
highest traffic. Veteran trade show exhibitors understand that a booth located in a wing of an exhibition center will receive substantially less attention than those located in the main hall. Also look to avoid booth placement in an aisle that ends abruptly. Booths are preferably positioned in areas where two aisles intersect, and should always be in the main exhibition hall.
* Purchase the Right Size Booth: A booth that is too small will look cluttered and disorganized while presenting an unprofessional image. Certain products are simply too large to be displayed properly in a 5' X 7' booth. Conversely, renting a booth that is too large in an attempt to impress attendees will only tend to illustrate the incomplete nature of the product line.
* Advertise Attendance: This can include reminders to current customers as well as announcements in trade publications or fliers designed to promote the show.
* Staff the Booth Properly: Nothing is more irritating to show attendees than a booth without adequate representation. If not greeted promptly, people who attend a trade show have a tendency to move on to the next booth.
* Look at Name Tags: Name tags serve a valuable purpose as they often prequalify a sales lead. A person identified as the purchasing agent from a targeted customer should receive more attention than a college student writing an industry term paper.
* Dress Appropriately and Stand out Front: Coordinated attire that identifies the individual with the exhibitor helps attendees locate the proper company representative. In the absence of company identified clothing, formal dress shirts are most appropriate. It is also important to stand at the front of the booth with positive body language while making friendly eye contact with those passing by.
* Ask Leading Questions: Friendly questions to prequalify an individual are expected at trade shows. The purpose is to establish the sales potential of each person who visits the booth. There is only so much time available, and it is important to identify those with purchasing potential.
* Have Plenty of Supporting Materials. Product literature and information on the company serves as a reminder to the prospect after they leave the show. There is nothing more unprofessional than running out of product and data literature before the show ends.
* Giveaways: Small tokens and promotions are an effective way to enhance sales leads. Those entering the contest are expected to fill out cards that include all their pertinent contact information. After the winner is selected, the other qualified entrants should receive a phone call after the show to discuss potential sales opportunities.
* Follow Up: The reason for employing sales techniques for exhibitions is to generate legitimate leads. Too often there is no serious effort to follow up on this valuable information. In fact, with a reasonable degree of effort, these leads can provide a wealth of new revenue possibilities.
The Successful Exhibit
It is important to remember that trade shows can serve as a substantial component in the overall effort to acquire customers and grow sales. With a modest degree of advanced planning, the effort involved in the exhibition can pay huge rewards.
image credit: picasaweb.google.com
This post is part of the series: Sales Commissions and Pay Plan Rules and Tips
Looking for information on sales commission plans or want to know the legalities of a sales compensation commission plan? This series offers up all you need to know including how to calculate sales commissions in Excel.