Top 10 List of Cold Calling Sales Techniques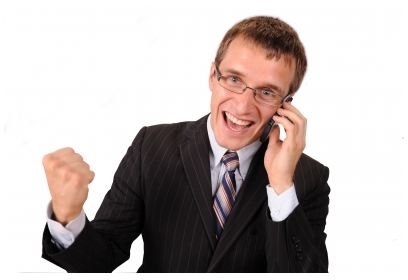 Building a Client List
Success in sales is largely dependant on building an extensive customer base that can be relied upon for repeat purchases. Over time, the process of cultivating new clients while continuing to maintain established accounts is the key to building a successful territory and enjoying the exceptional financial rewards a career in sales can provide.
Without exception, sales people are expected to continually cultivate new accounts regardless of how well their territory is performing. For those just entering the sales profession or entrepreneurs involved in opening a new business, cold calling is a vital component in creating an account base that generates ongoing revenue.
Top Ten Cold Calling Sales Techniques
Relying on incoming inquiries to provide the majority of sales opportunities is the quickest path toward failure. At some point, a company must establish a relationship with their potential customers to facilitate sales goals.
The following techniques can help maximize the effectiveness of each cold call while making the overall process less intimidating.
Prepare: The first step in initiating a successful cold call is thorough preparation. This includes a complete understanding of the products and services being sold as well as insight into the important aspects of the company being represented. There is no single event that will end a cold call faster than when a buyer realizes the sales person does not have sufficient product knowledge.

Identify the Buyer: Many individuals will purposely mislead the sales person as to their level of authority in the purchasing process. This can happen for a variety of reasons including ego, the desire for perks or merely enjoying a visit from the territory manager. Failure to recognize the authorized buyer can lead to weeks, months or years of wasted effort.
Avoid Discussing Price: The primary purpose of a cold call is to establish a personal meeting with the perspective client. For those with products based on quality, features and benefits, discussing price during a cold call can prove fatal. Without the benefit of meeting the sales person or seeing the actual product, many purchasing agents will make decisions based on price alone.

Make the Gatekeeper a Friend: Always assume that every person involved with a cold call has the capability to help or hinder the sales person's efforts. Gatekeepers in particular can be extraordinarily frustrating as they run interference for the purchasing department. Many times, gatekeepers are looking for recognition of their own importance in the process. Territory managers and business owners that take the time to develop friendships with personal assistants will see substantial reward for their efforts.

Establish a Minimum Number of Cold Calls per Day: Cold calls are generally considered a crucial but unpleasant aspect of the sales generation process. Many sales people find numerous excuses and activities that allow them to avoid cold calling on a regular basis. Setting aside a reasonable period of time or a set number of cold calls per day will create a manageable approach to this vital task.

Create a Cold Call Outline: Instead of a script that can sound artificial and robotic, an outline will help remind the caller of the important points they wish to make while maintaining a degree of spontaneity.

Ask Questions Where Appropriate: Strategically placed questions designed to gain insight into the buyer or their company can help fashion a strategy for the next call or personal meeting. This would include questions relating to current purchasing habits as well as identifying any problems the buyer is experiencing with their current vendors.
Practice Mock Sessions: Practicing cold calls with an associate can help identify and correct problems in delivery while improving the overall presentation of the call.

Desensitize: Repetitive cold calling will eventually desensitize nearly everyone. It is important to remember that every negative response from a prospect means the next positive response is one call closer. Over time, cold callers stop taking rejection personally and realize it is simply a part of the profession.

End the Call Properly: Thank the buyer for their time and remind them of the appointment they set before ending the call.
The Purpose of Cold Calling
When using cold calling sales techniques, salespeople should only reveal as much information on their product and company as is necessary to secure a personal appointment. Explanations relating to product features, benefits, and pricing are most effective when presented in person.
When done correctly, effective cold calling provides the fuel that powers an effective sales effort.
Image Credit: (Free Digital Photos)
This post is part of the series: Sales Commissions and Pay Plan Rules and Tips
Looking for information on sales commission plans or want to know the legalities of a sales compensation commission plan? This series offers up all you need to know including how to calculate sales commissions in Excel.