Entrepreneurship Statistics & Trends in the US
Entrepreneurship Statistics: Self-Employment Rates Rise
When looking at entrepreneurship statistics and trends, self-employment also falls under the category of entrepreneurship. Unless explicitly mentioned, the entrepreneurship statistics contained herein are based on US Census reports and the US Small Business Administration's Office of Advocacy.
The US Census reports from 2008 found that self-employment rates rise in people who are nearing the end of their career. In other words, people who are nearing retirement age turn to self employment. It says that working men nearing age 50 turn to self-employment and are more likely to start their own ventures. This increases their stay in the US work force for a longer period rather than just retiring from work. The 2008 report also mentions that the percentage of self-employed men between the age of 50 and 60 increased from 20% in 1992 to nearly one-third of the entire male workforce in the year 2004.
Similarly, the self-employment factor also saw an increase in elderly women– from 10% turning to self-employment in 1992 to 15% in 2004. As the report shows, the percent of women moving to self-employment is less when compared to men who moved to self-employment.
Having checked out the entrepreneurship statistics of those who move from conventional jobs to self employment, let us now check out the overall statistics in more detail.
Statistics on Entrepreneurship – A Detailed Examination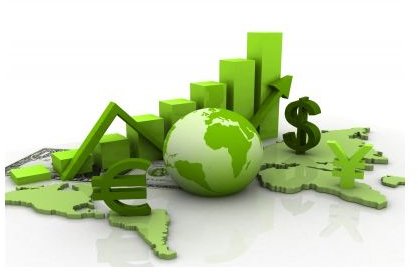 According to the 2008 reports from the US Census, almost 2,356 people move to entrepreneurship per day. This is a big figure. Even though not all of them succeed, the report puts entrepreneurship efforts of such people at 78% of US small businesses, whereby the overall earnings are estimated at a whopping $951 billion per year!
Most new small businesses opt for computer technology first and then cover other fields. In the computer tech field, 41.2% of new small businesses open up in the field of web portals and 16.6% of the new ventures are Internet Service Providers (ISP). Other small businesses come up in the fields of Nail Salons and Parlors (around 18%), electronics (approx. 12%), vehicle dealers (12.1%) and landscaping services (11.1%). The remaining cover manufacturing, maintenance shops, and other odd fields such as day care business, etc.
The following lines give you a rough idea of the entrepreneurial scene in the United States. Over 627,200 new businesses opened up in the year 2008. The US Small Business Administration's Office of Advocacy reported 595,600 business closures and 43,546 bankruptcies in the same year. These statistics show when looking at business survival rates, that seven out of ten new small business have a two year lifespan, and of the remaining, half survive for approximately five years. Please note that this report is not specific to any particular industry and considers all types of small businesses. Even with these closure rates, the US economy is based on the operation and ownership of 78% of small businesses that employ more than half of the country's total workforce.
The Office of Advocacy also reports that there were 29.6 million small businesses in the US in the year 2008. Out of these, approximately 52% small businesses were home based and two percent were franchise businesses. These small businesses (the 29.6 million) represent 99.7% of all employer firms. They also represent 97.3% of total exports in different fields. A whopping 40% of high skilled employees work for these businesses including engineers, scientists, and computer experts.
The Global Entrepreneurship Monitor says that approximately 33% of small businesses are run by women. The Office of Advocacy reports that small businesses owned by women entrepreneurs represented an overall employment of 6.5% and 4.2% of total receipts in the year 2002. The number of small businesses owned by women continues to grow at twice the rate of all US firms. Statistics also show that there are an estimated 10 million women entrepreneurs and the number grows higher each day.
After studying the above entrepreneurship statistics, you can easily deduce that the American Dream of Entrepreneurial Economy has been almost met – with senior citizens and women lending a greater hand to the small business world.
Resources
SBA Office of Advocacy (https://www.sba.gov/advo/)
US Census Burea (https://www.census.gov/)
Image Credits: