Write the Perfect Auto Body Business Plan: Tips and Examples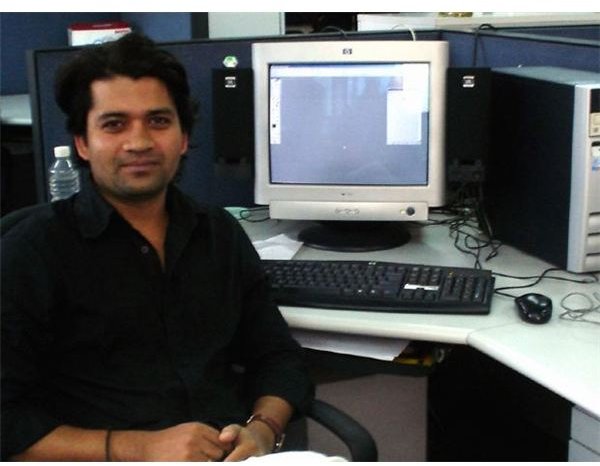 Why Bother With a Business Plan?
Even an auto body business needs to develop a business plan, especially if it's a new business or one that is looking for prospective investors or needs to obtain some sort of funding. Often, auto body business plans are requested by insurance companies if the business wants to achieve the status of any insurance company's recognized repair facility program.
In addition, no matter what type of business you are in, a business plan can be used to see how you are doing in general as far as predicted versus actual revenues, expected customer base, and expenditures. The best business plans will even offer written goals on what you expect to achieve and this part of all plans should be reviewed and revised if needed, to ensure your business is on the right path. Revisit your vision and mission statement often as well as your product and services section and marketing plans.
Help for Writing Your Business Plan
Before we delve into the elements of an auto body shop business plan, invest in either Business Plan Pro or visit the Small Business Administration (SBA) to learn what to include in a business plan. The SBA also offers an online business plan tutorial on how to write an effective business plan; which is useful if you want to apply for any type of SBA loan.
If you're still stuck on how to write a basic business plan, learn how a division of the SBA, SCORE can help you write your plan free of charge.
Elements of a Business Plan for an Auto Body Shop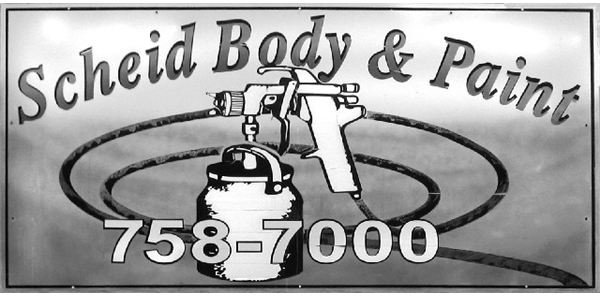 All business plans do have essential elements that are included. Here we'll take a look at each element and include tips on what additional information you'll need to include in your auto body and paint shop business plan:
Executive Summary – This should state the name and principal owners of the business and what localities the business will serve. The executive summary also includes your vision and mission statements, and a brief summary of what your business will be able to do not just for your customers, but the community at large. You should also reference your appendix section for information such as your federal tax identification number, any bonds you have, state, city or town license numbers, and sales tax numbers. An executive summary is basically the same in all business plans except for an auto body and paint shop, you may have to include items that are specific to your industry such as required bonds you've obtained, an EPA number that will allow you to dispose of waste materials in an environmentally friendly manner, if you plan on using a green paint booth or paint materials, and the types you expect to use along with their manufacturer. You should also include a very brief purpose for the business plan; is it for funding and if so, how much? Is it to purchase equipment; again list the needed funds. The key to the executive summary is to be brief but get your message across clearly.
Market Analysis – This section of your plan should include exactly what it states—an analysis of your market area including your competitors, rates both you and they charge, how you plan on being successful through competition, offer facts and figures on how you expect to achieve planned revenue numbers, and what will make your auto body shop business stand out from the rest.
Company Description – This part of your auto body business plan should include viable and realistic forecasts for the business including cash flow forecasts for at least two years, an expected opening balance sheet, and a projected income statement based on your market analysis. Often, because you can compare what prices you intend to charge compared to your competitor's rates, it's easier for an auto body shop to come up with realistic trends and predictions to provide numbers as close to the actual as possible.
Marketing and Management – Include how and in what form you will market not just your customers but also insurance companies to put you on their preferred provider lists. What equipment do you have the will entice insurance companies to choose your shop? If you've already developed a relationship with some insurance companies, you should list them here. Include an advertising plan along with a list of everyone who will work in the shop and what titles they will hold. Who will be the managers and how will the owners be involved with the day to day activities.
Please click on Page 2 to learn about services, jobs, and community information to include in your auto body business plan.
Services, Jobs & Community Information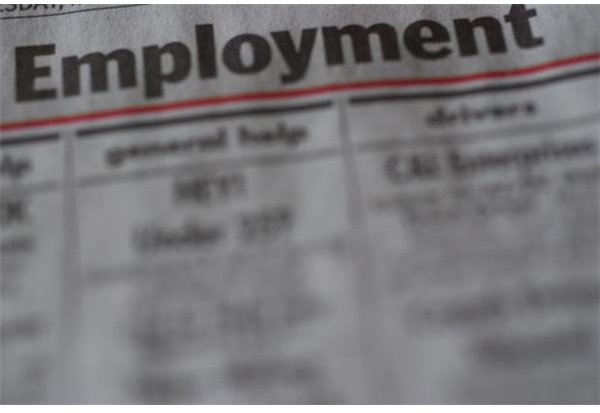 You will also need to include the following in your auto body business plan:
Service and Product Lines – This section is essential for an auto body business plan. It often includes a more detailed explanation than the average business plan mostly because the auto body and paint world is of a different caliber than some businesses and must provide detailed lists on what services or products they will be able to offer based on training levels and certifications achieved. If any of the owners or employees have achieved the (Automotive Service Excellence) ASE certified status in either auto body or paint repair, it's important to list that here. If you're equipment is top of the line and eco-friendly, explain why that's a benefit. If your equipment is antiquated and you need funds to gain modern equipment to become a recommended repair facility for certain insurance companies, state that as well. If you have to outsource services like alignments or frame repair because you lack the required equipment, that's also important information to include. Will you provide apprenticeships for high school or technical students in your area and what will that training entail? If you're the only auto body shop that will provide apprenticeships, make sure you include that piece of information as well.
Job Information – As hard as it may be to create this section of your auto body business plan, especially if you are seeking startup funds to open the business, lenders and investors will want to know how many jobs you will create for the community. Use your sales or revenue forecasts to determine how many employees you will need. Include a statement about how many families, not just employees you will be helping in your community. Do you intend to offer any kind of benefits including long or short term disability, life insurance, health care, dental or retirement benefit plans? If so, are you the only auto body shop in your area that will offer these benefits?
Community Involvement – Whether you are an existing auto body and paint repair facility or starting new, how will you contribute to your community beyond offering jobs and customer services? If you plan or do support little leagues, animal shelters or are a member of plan to join the chamber of commerce, state these things. Are you or will you become a member of your local Better Business Bureau? What industry specific organizations will you join to ensure your business outshines other auto body and paint shops in your area? Will you work on government vehicles and do you have or plan to get a DUNS number to ensure you qualify to work on federal, state, and local vehicles? All of these issues are important to include in your auto body business plan.
Please click on Page 3 to read about funding requests, financials and exhibits to include in your auto body business plan.
Funding Requests, Financials & Exhibits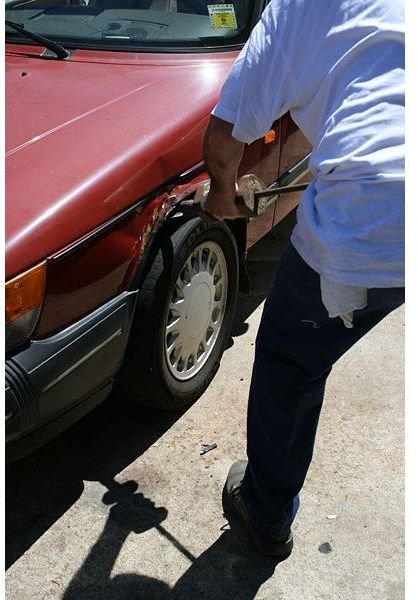 To finish up your auto body business plan, you will also need to cover the following areas:
Funding – Although you briefly stated in your executive summary the purpose of the plan as it pertains to types of funding; startup funds, working capital or equipment, you will need to go into more detail in this section. If you need equipment, don't just guess how much it will cost, provide real vendor estimates and ask prospective vendors to include shipping, installation, tax and if required, monthly maintenance or update charges. The same is true for working capital to expand or startup expenses. Include detailed statements and estimates that offer true costs. It is also essential in this section that you prove, from either spreadsheets or facts that you will be able to pay the funds back, at what length, and how. Do not skip this important element because people and organizations want to know how and when they will get their money back.
Financials & Exhibits – For either a SBA-type business plan or a plan for a lender or investor financials are a must and they can be included as a section on their own or in the exhibit section. Financials should include 3 years of personal tax returns, business projections on income and expense statements, opening day or existing balance sheets, and cash flow projections. An example of exhibits for an auto body business plan might include graphs or charts showing competitor comparisons, copies of business and EPA licenses, sales tax licenses, department of labor license, and most importantly a copy of your articles of incorporation and bylaws if you are a corporation or your articles of organization and operating agreement if you are a limited liability company.
Review and Proofread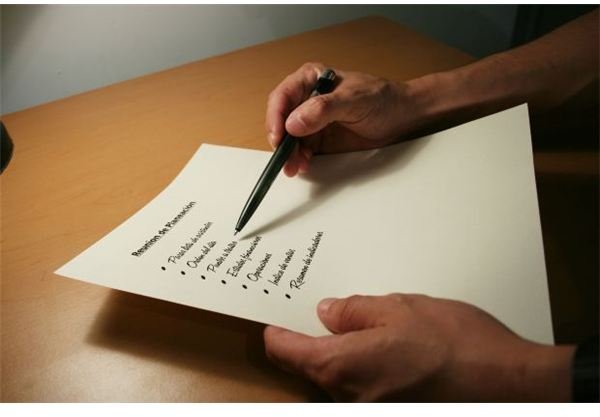 To present the best business plan, it's essential to review and proofread every section. Do your spreadsheets add up? Are you utilizing the best grammar possible; ask a friend or relative to review your auto body business plan as well.
Finally, before you meet with the SBA, a lender or a possible investor, practice the sales pitch for your business plan. Use a mirror or a friend but this is essential in offering up the best business plan possible. If you are convincing and show assurance in your presentation, that business plan will go a long way in helping you achieve the funding you need.
Image Credits