Taking a Business Idea to Reality: Learn How!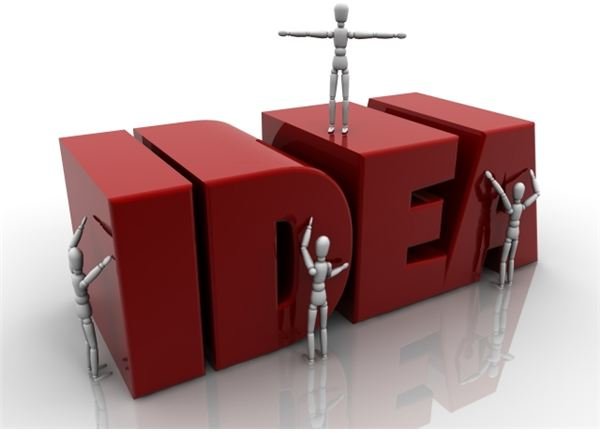 Thinking of Starting a Business?
Becoming an entrepreneur can be a heady experience. The thought of all the freedom and flexibility that is about to come your way coupled with the thrill of starting a venture that fills you with excitement can be overwhelming. In fact some people thrive on this sort of excitement and turn into serial entrepreneurs, coming up with one bright idea after another but some of these would-be entrepreneurs never really make it out of the starting gates because they have trouble turning their business idea to reality.
How to Move from Business Idea to Reality
To avoid this problem and actually make sure your business idea has the best chance of survival you should take a look at the following steps.
Perform Market Research
Your business idea might seem like the most brilliant thing ever imagined, but preliminary research might reveal that it already exists, or not enough people are willing to pay for it or maybe the raw materials are much too expensive to make the project viable. So many factors can potentially crush your dream but it is much better to find out before you spend any time and money on the venture than to sink your savings and countless hours into a business only to hit an unexpected snag because you didn't do your research.
Create a Solid Business Plan
If your business idea involves running a one-man operation out of your own home you may not see the value in preparing a business plan, but writing your intentions down and following the structure of a traditional business plan forces you to think your idea through properly. Even if you do not go into lots of detail preparing the bones of a business plan might reveal areas you need to go a bit further into that might otherwise have been left up to chance.
Think About Money Matters
If you need to source financing you definitely need to document your business plan because all investors or lenders would want to have a fair idea of where they are putting their money. If you are going to fund the business out of savings or you are thinking of asking your friends or family for a small loan think carefully about the pros and cons involved in going this way. You also need to prepare some forecast financial statements to make sure that your business idea can actually be profitable within a realistic time frame. This involves forecasting your sales revenue as well as estimating your expenses.
Work on Your Image
New entrepreneurs often treat branding as an afterthought when it should really be a central part of turning a business idea to reality. Many businesses fail because the image is not in sync with what customers expect or there is no recognizable brand at all.
Start Looking for Customers
Finally, you can start pitching your product or service to customers. Your market research would have identified who and where your potential customers are, but actually approaching them for a sale is the last stage of the process of starting your new business.
Entrepreneurs must learn how to give each phase adequate attention as this is the best way to turn a business to reality.
Image: Francesco Marino / FreeDigitalPhotos.net