Starting a Baking Business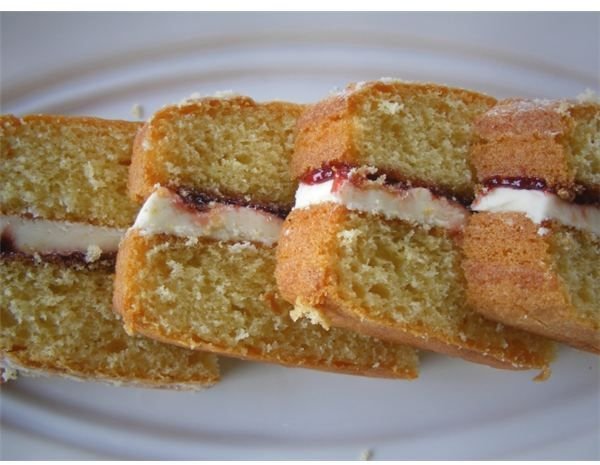 What You'll Need to Start a Baking Business
Although the steps below will highlight how to start a baking business, the first thing you need to assess is that you have what it takes to be a success. Take a look at a few of the most important elements you will need to start your new venture.
A clean and workable kitchen.
A collection of fool-proof recipes to start off your order list.
The necessary pots and pans to complete your recipes.
A vehicle to make deliveries.
An organized system to take orders and deliver on time.
Steps to Start a Baking Business
If you have all the necessary elements itemized above then you can take a look at how to start a baking business listed in the steps below.
Figure Out What You Will Bake
The very first thing you need to do is draft a list of the items you can make to order. There may be a few items that you have already perfected and those should be the first to make it to your list. Start scouting around for new recipes and test them out on a small scale for your friends and family before you offer them for sale.
Make Sure You Are in Compliance With the Law
You may be tempted to run full speed ahead with your idea, but you need to make sure that you are not breaking any laws. You may need to register your business or it may be necessary to get a food badge from the appropriate authority. Check your local laws for guidance before you get too far along with your plans.
Find a Name for Your Business
If you want your business to have an identity of its own you need to give it a name. Customers should be able to refer business to you by saying the name of your business so this is very important.
Design a Logo for Your Boxes and Bags
Once you have come up with a name start designing your logo. This can be made into stickers along with your contact information and placed on every box that leaves your kitchen. This way your customers have a way to contact you to place another order or to refer you to a friend.
Come Up With a Marketing Plan
Your logo and stickers should be only a small part of your overall marketing plan. You also need to think of how to generate increased interest in your products. Maybe you can target restaurants or nearby eateries and offer to do desserts or baked items for them or you can drop off price sheets at nearby business places. In the event that someone needs to get something for a birthday or anniversary they might give you a call if they are aware of your business. Always try to come up with ways to get in front of potential clients.
Make Sure You are Priced Right
Your price has to be competitive with the options available in the area. It is therefore important to consider the local bakeries and even the bakery at your local grocery store so that you can price your products in the right way.
Take Orders and Start Baking
All that's left to do is to start taking orders and delivering your goods to satisfied customers.
A baking business may be the perfect fit for you if you already love to be in the kitchen but this is not a business that can be forced because the quality of the baked goods is essential for success.
Image: Matt Banks / FreeDigitalPhotos.net