The Pros and Cons of Craft and Gift Franchises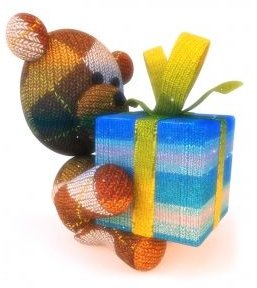 Craft and Gift Franchise Basics
If you have a creative streak coupled with an entrepreneurial spirit then opening on of the many available craft and gift franchises may be an option worth considering. There are plenty of franchising opportunities available, from designing baby shower diaper cakes to a full Build-a-Bear Studio. With so many options available, chances are you can find something that fits perfectly with your favorite artistic hobby.
Opening a franchise involves a significant investment. While the initial expense may range from a thousand to a few hundred thousand dollars, many people find the investment is worthwhile. Many craft and gift franchises offer name brand recognition that can be very challenging to obtain on your own as a home grown business. Before you take the leap, consider these pros and cons of opening a craft and gift franchise.
Photo Credit: sxc.hu/julosstock
The Pros
Choosing to go the franchising route does have its benefits. Having a turnkey system to work with eliminates the need for costly trial and error. For those without a business management background, a franchise can provide not only the supplies you need to get started, but also the training you need to handle the business end of the franchise.
If you have tried to run your own craft related business in the past you probably know that finding a product that is both marketable and profitable is a difficult task, and that's before you try to calculate your time into the equation. Choosing one of the successful craft and gift franchises means that the market has already been tested. If people were not buying the product, it is safe to assume the company would not have grown to the point of offering franchises.
The Cons
The biggest downside to opening a craft and gift franchise is the monthly or yearly royalty payments. While it is important to consider the initial investment required to start a franchise, you should also pay careful attention to how much of your earnings will go back to the parent company in the form of royalities. Royalities are designed to cover ongoing brand development and advertising, so they are a necessary evil. If you are not familiar with franchise contract agreements, its best to get an attorney to help you evaulate the opportunity.
Flexibility is a common complaint amongst owners of craft and gift franchises. Most people with creative tendencies will want to try new products or ideas. Many of the contracts franchise companies offer prohibit any type of creative add-ons. For example, if you ran a pottery studio and your customers were begging for a specific mold you may not be permitted to offer it if its not part of the franchises plans of upcoming new product releases.
Research
The best way to protect yourself from a failed craft and gift franchise business is to spend a great deal of time doing your research. Before you hand over your investment money, be sure that you talk with other franchise owners. Find out how well their businesses are doing financially, what changes they would like to see made and what type of support they receive from the parent company. If you cannot easily track down current franchise owners, then its best to walk away.
Another thing to consider is the cost versus the profit potential. You may find with some craft and gift franchises that the brand recognition is simply not present. If that is the case and you like the structure of the business, research how much it would cost to do it on your own. A franchise can be very profitable if done properly, but only if the parent company provides the proper support, training and marketing to grow the brand's success.