Business Transition Planning: 10 Top Tips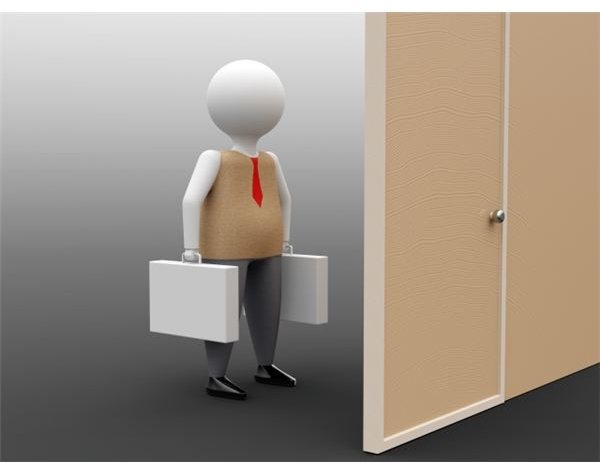 What is Business Transition Planning?
Business transition planning is a lot like estate planning. It is preparing your business for the time when you will no longer be around. Of course business transition planning is not nearly as morbid, because instead of focusing on entering the pearly gates, you can visualize your succession plan while you dream of retiring to an exotic locale or just kicking it back at home with the grandkids.
While you may not be able to imagine a time when you would not want to play an active role in your business, this might eventually become a reality. Instead of being faced with this fact out of nowhere, it is much better to plan for it in advance.
Tips for Successful Business Transition Planning
Take a look at ten of the most important tips for effective business transition planning.
1) Start Early
It is never too early to start making plans. Some business coaches even recommend writing this into your business plan.
2) Think of a Successor… or Two
When you are your business, it can be hard to be objective and identify someone who would be suitable to take over the reins. But this is an important part of any business transition process. Instead of tipping just one person, try to have at least two in mind in case the person you first thought of is not interested.
3) Work on Knowledge Transfer
When you have identified your person, the next step is to start the process of knowledge transfer. This can be done slowly over several years or it can take place in a more compact fashion. It is simply necessary to pass the knowledge on.
4) Collect Data for Transition
When you are getting closer to the transition time, you need to get your documents in order. A few of these things should have been in place all along as a normal part of doing business. For instance, records of taxes paid, customer databases, vendor lists, and even legal incorporation documents are all required to officially pass the business on to the next owner.
5) Allow Tipped Staff Members to Act in Positions
It is a good idea to allow those you have tipped to take over control to act in their positions while you are still in charge. This gives you the chance to correct any wrongs and make sure things are done the right way.
6) Take Good Care of Your Customers
A business is only as valuable as its customer base. This is why it is imperative to pass the business along with the full complement of loyal customers that you have built up over time.
7) Think About Possible Risks of Transition
There may be a risk that customers will take their business elsewhere if you are not involved. In this case you should start preparing them for the change as well, and allow them to see you working alongside your new successor. Other risks need to be predicted so they can be attended to swiftly.
8) Start Transition on a Phased Basis
Instead of walking out one day and handing the business over to someone else, it is always better to start transitioning on a phased basis. This allows you to adjust to your new life and gives the new owner time to settle in as well.
9) Be Open to Ideas
Don't close your mind off to other opinions. You may have an image of what you think the business should be in the future, but you should also leave room for the successor to make a mark as well.
10) Consider the Option of Selling Your Business
If you are not able to pass the business on to a successor, then consider selling it to someone as a ready-made business.
Remember…
Business transition planning gets rid of all the uncertainty that can plague an entrepreneur who is ready to take the next step into retirement or maybe move on to a new venture. Exit strategies are important because they make this transition smooth and stress free.
Image: graur razvan ionut / FreeDigitalPhotos.net