Flextime Trends: The Latest on Telecommuting, Four Day Work Weeks & Co-Ops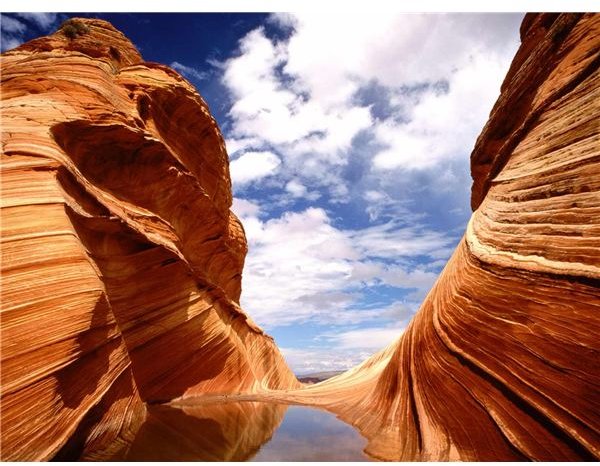 The Four-Day Work Week
Back in 2008, the state of Utah embarked on an experiment to save money and protect the environment. The state put most of its employees on a ten hour a day, four days a week work schedule, giving them Fridays off. Not only did the move cut heating and gas bills, employees reported a better work-life balance and enjoyed avoiding the rush-hour commute. Closing buildings on Fridays and cutting gasoline usage also helped the state reduce its greenhouse gas emissions by over 1,000 tons each month. Some private companies also promote four-day workweeks, but on a voluntary basis. For employees interested in switching, career consultants like Pat Katepoo recommend avoiding Monday and Friday as an off-day: missing Monday can mean missing important meetings, and skipping every Friday generates resentment among co-workers. Instead, consider Wednesday as the perfect mid-week break, allowing you to catch up on chores and finish up the week feeling refreshed.
Telecommuting
If your job requires little more than a laptop and a phone, chances are telecommuting at least part of the week could be a great way to increase scheduling flexibility. Telecommuters work from home either full or part time, and communicate with their employer by phone and email. Like the four-day workweek, telecommuting dramatically cuts commuting costs. It's one of the most popular flextime trends because employees can set their own schedule, working late into the night or in sporadic bursts throughout the day depending on their energy levels and lifestyle. However, telecommuting carries its own set of pitfalls. Employers may worry that telecommuters are spending the week lounging in their pajamas, and indeed it might be hard to fight off the temptation. Telecommuters must be committed to producing high-quality results, despite the distractions of unruly children and daytime television. Read Victoria E.'s series on telecommuting tips to get you started.
Flextime options like four-day work weeks and telecommuting can help us preserve our clean air.
Image credit: Natalie Norton, natalienortonphoto.com
Co-Ops
A drawback to telecommuting is that without constant face-to-face interactions with coworkers, it can be difficult to share insights and keep abreast of innovation. A solution comes from the world of information technology. As many IT jobs can be completed remotely, the field has a large number of telecommuters. Some IT professionals who telecommute belong to industry co-ops, where people from different fields and levels of experience meet regularly to discuss trends and puzzle over problems with each other. The exchange of ideas helps keep telecommuters feeling fresh, productive, and with the times. Look for a co-op in your area, or start your own.
Job Sharing
Perhaps the most controversial of all flextime trends is job sharing. This approach to flexible work scheduling splits a position between two workers: perhaps one works in the morning while the other takes afternoons, or the employees may alternate days. Managers worry that this approach creates a supervisory nightmare, breeding poor communication and resentment between employees. Finding a complementary team can be challenging; most companies with a job sharing program hire counterparts from outside the company. However, the benefits of job sharing can be high. Injecting the best of two employees into one workspace can boost productivity and innovation. Communication and flexibility are essential for both the employees and the management team.
Women's Work?
In the past, flextime has carried highly gendered connotations. Only women took flextime, because only women needed to stay at home with the kids. Now, attitudes towards the role of men in the family are changing: fathers are expected to spend more time with their kids, as well as play a more active role in household chores. Some men report taking advantage of flextime to leave early to coach their children's teams or pick the kids up from daycare. However, according to a recent Adecco study, working men tend to feel resentment towards working moms; 25% complained they were "picking up the slack" for working mothers who telecommuted or left early for family reasons.
Results, not Face Time
One of the major reasons employees are reluctant to take advantage of flextime trends is fear. Employees worry that if they never show up at the office, their employers might consider them expendable. In a down economy, jittery employees may be even more reluctant to appear less committed by asking to transition from full-time to flextime. But as management structures flatten and business transcends borders and traditional work schedules, companies are beginning to realize a radical shift in how employees and management work and communicate is needed. Attitudes are changing, and employers are gravitating towards a flexible, "always-on" corporate culture. For more advice on how to take advantage of flextime trends and discuss alternative work schedules with your employer, check out Ginny Edward's sample flextime proposal.