Keys and Start-Up Cost for a Thriving Gift Basket Business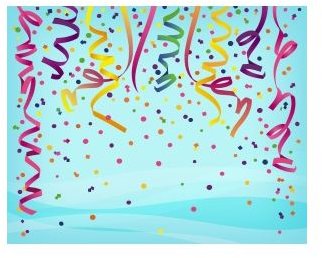 Developing a Gift Basket Business
Gift baskets are popular items during the holidays, birthdays, and special business events. Whether it is for business or pleasure, people enjoy giving customized baskets as gift items. If you have a flair for creating gifts baskets, then you might be interested in starting your own gift basket business. Below, you'll find information about the start up costs for a basket business with an emphasis on the gift basket industry.
Finding Your Niche in the Gift Basket Industry
There are a variety of gift baskets that you can create for customers. Before you delve into creating your
gift baskets, be clear on your target market and the variety of baskets that you can sell to your customers. Do you enjoy creating food baskets or a basket filled with eco-products? Your gift basket should suit the needs of individuals as well as corporations. Here are the most popular types of baskets:
Gourmet/Food Baskets -These baskets include a variety of candy, chocolate and food items. For example, during Valentine's Day, you might want to create a chocolate lover's basket. For tea lovers, you might want to create a basket filled with an assortment of green and herbal teas. Other popular food baskets include candy, fresh fruit, cheese, crackers and cookies.
Toiletry Baskets - Toiletry items include lotions, shower gels, perfumes, and potpourris. This type of basket is very popular on Mother's Day and during the Christmas season. If you are into "green" products, create your own "green" baskets using toiletry items.
Wedding and Baby Shower Baskets - Since weddings and baby showers are special occasions, baskets are always popular as a gift item. A wedding basket can include books on love and marriage, champagne glasses, and gifts for the home. Baby shower baskets can include a variety of items for both the baby and the mother.
Floral Baskets-These baskets provide an assortment of colorful flowers in season and tools for gardeners. Floral baskets are usually purchased for Mother's Day, birthdays, funerals, and as a special gift for gardeners.
Structuring your Gift Basket Biz
Once you decide on your target market and create a name for your business, you are ready to start buying the equipment and accessories needed for your business including decorative materials, shrink-wrap, and products. If you are pursuing a part-time business, you can start with as little as $300. Start-up costs also depends upon the items included in your gift baskets. The National Special Gift Association (link in reference section) provides a vendor directory and information on how to get basket equipment necessary for your business. They also provide discounts on products and services necessary to help your gift basket business grow.
Most cities require business operators to obtain various licenses and permits to comply with local regulations. For example, if you are including beer or wine in your baskets, you should be licensed by your state. Also, if food items are in your basket, you may need a permit from your local health department. It is best to check with your local planning and zoning department or city business license department to find out what licenses and permits are needed for your business.
Reaching Out to Potential Customers
When you are ready to begin your business, start advertising to family, friends, and business colleagues. Whether it is for a special occasion or the holidays, people will become interested in purchasing your gift baskets.
If you are pursuing companies and organizations as potential customers, find out about their annual events and send a complimentary basket their way. This is a great way to introduce your business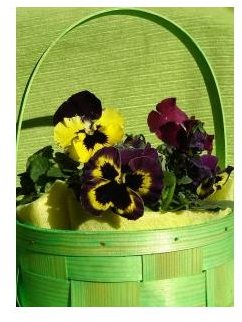 to local businesses in your area and possibly gain corporate accounts. The Gift Basket Professional Group is a great resource to learn about marketing and growing your gift basket business. They offer seminars and conferences on a variety of subjects including creating floral, fruit and gourmet baskets and using social media to advertise your services to the public.
There are many organizations including the Chamber of Commerce that can provide you with information and resources for growing your business in your area. Also, advertising your business in local newspapers, magazines, radio and television stations in your area can help you gain new customers.
Creating a Successful Gift Basket Biz
In the beginning, you might find yourself working long hours to prepare that special basket or several baskets for an annual event. However, a combination of hard work, creativity, and determination will steer you in the right direction toward a lucrative gift basket business by utilizing these ideas and understanding the start up costs for basket businesses.
References
National Special Gift Association - https://www.nsgaonline.com/
Gift Basket Professional Group - https://www.giftbasketprofessional.com/
Start Your Own Gift Basket Service, Entrepreneur Magazine's Startup Series
Confetti Image Credit: sxc.hu/ba1969
Floral Basket Image Credit: sxc.hu/berenika