Do You Need an LLC Member Withdrawal Form to Leave an LLC?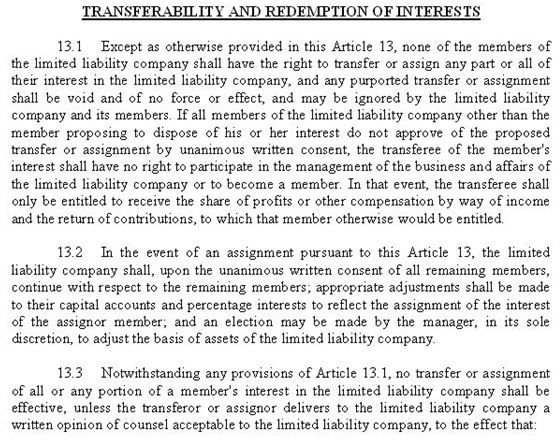 How LLCs Work
The true purpose of a limited liability company or LLC is to specify that all members (shareholders), whether they are individuals, corporations, or partnerships, have limited liability for the company's debts and obligations. Loans or debts that carry personal guarantees from one or all the members are not protected by the LLC, however.
In most states, if the LLC or company that owns the LLC goes out of business, the LLC must close or dissolve. It's a good idea to check with your state's corporation commission to see what the rules are on limited liability companies.
In other states that don't require the LLC to dissolve or if a buy/sell or transfer language is included within the operating agreement of the LLC, it's not necessary for a member to create an LLC member withdrawal form, because, actually, there is no such thing. So what can you do if you decide to leave an LLC where you are a member?
Image Credit: Screenshot JScheid / Portion of an LLC Operating Agreement
Leaving an LLC

Other than the dissolution of an LLC, there are three ways you can terminate your membership in an LLC:
Membership Transfer – A member may transfer his membership to another individual, partnership, or corporation if the operating agreement includes transferability language. See the sample operating agreement in our Media Galley and read section 13, regarding how transfer language and rules should be stated within an operating agreement. In this case, the member may transfer all or a portion of his certificate shares as long as the verbiage appears in the operating agreement.
Selling a Membership – A member may sell his member shares in a limited liability company only if the operating agreement states this possibility. Usually, before a member can sell his member shares, all other members must agree and be offered the first right of refusal. What this means is that the current members of the LLC must be given the chance to purchase the exiting member's shares prior to the member selling them to an outside party. If all members agree, then a member may sell his shares in the LLC. If you are a member of an LLC and someone buys another member's share and you are not offered a first right of refusal, the rules of your operating agreement may have been broken.
Death – If a member of an LLC dies or becomes incapacitated, the operating agreement will usually clearly outline what will happen to the member's shares. Usually, they are distributed to the remaining members of the LLC unless the operating agreement states the member's shares may be inherited through his estate. Some operating agreements do not allow for the inheriting of member shares, and the shares are absorbed and divided by the current LLC members.
Image Credit: https://upload.wikimedia.org/wikipedia/commons/5/5a/ILYlogo.jpg
Read the Operating Agreement
If you are considering forming an LLC, read The Cheapest Way to Form an LLC. This article offers great suggestions on how to protect your membership, including tips on operating agreements.
On the other hand, if you are already a member of an LLC and want to withdraw, sell, or transfer your membership, first read the operating agreement to see what provisions are provided for such purposes and then follow them.
If you are considering buying a member's interest in any LLC, ask to read the operating agreement to see if indeed such a sale is allowed. You may be buying something that is not for sale and then you'll find yourself in a legal mess.
Finally, if you are an heir to someone who is a member in an LLC, ask how the operating agreement dictates what will happen to his or her shares upon death.
The Bottom Line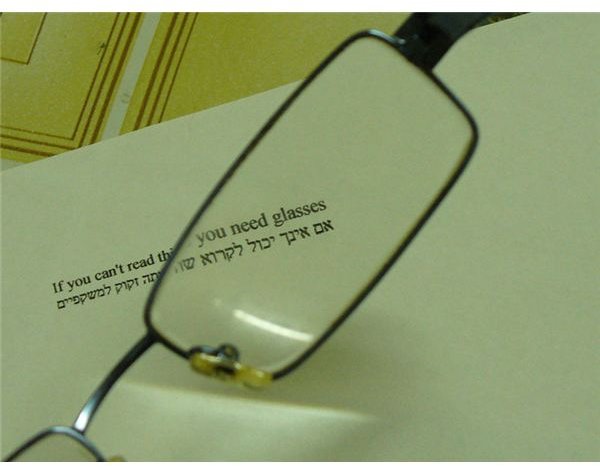 All limited liability companies are governed by operating agreements, which can be amended from time to time if agreed upon by all members. If you fall into one of the situations above, whether you want to buy or transfer, or if you are an heir to an LLC member's shares, make sure you understand the operating agreement. If the wording doesn't allow for your particular circumstances, ask if the operating agreement can be amended and signed by all parties. As you can see, there is no such thing as an LLC member withdrawal form, but there are some other options you can consider if you wish to buy, sell, or transfer a membership.
Image Credit: https://commons.wikimedia.org/wiki/File:If_you_can%27t_read_this_line,_you_need_glasses.jpg