5 Creative Online Business Proposal Ideas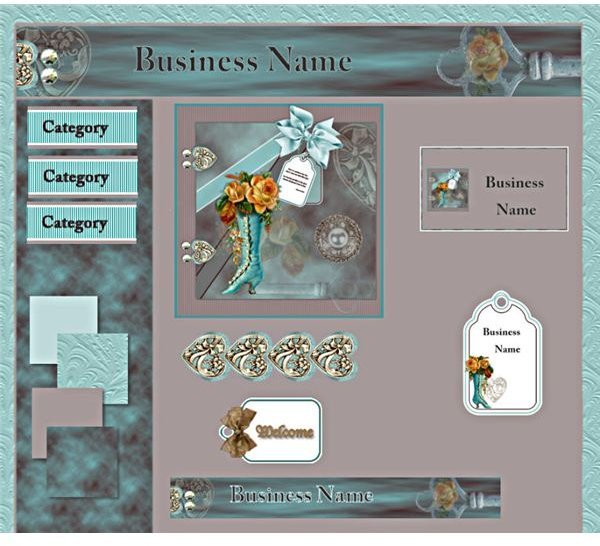 E- commerce, or electronic commerce, provides an avenue to conduct business online. Virtual entrepreneurship is a relatively new way of operating a business, but as long as people have access to computers and Internet service, e-commerce has the potential to expand its reach beyond what we currently can imagine. Among many possibilities are these five creative online business proposal ideas:
Educational consultant or online instructional facilitator
Graphic design and websets
Handmade and customized products
Virtual assistant services
Web hosting and HTML coding
Educational Consultant or Instructional Facilitator
One option for an online business idea is to offer services as an educational consultant and/or instructional facilitator. This creative online business option typically requires a higher level of education than some other options, depending on the specific services you decide to offer. As an educational consultant, you may provide options such as proofreading students' papers, tutoring via computer and webcam for real time services, or writing essay and research paper critiques for students offline through a company like Smarthinking (smartthinking.com).
**NOTE** Never write papers for students. This is plagiarism, and is both unethical and unprofessional. It may also result in penalties, up to expulsion, for students who turn in papers as their own that someone else has written for them. Most schools use plagiarism checkers such as TurnItIn to determine whether or not papers submitted by students are in fact their own original work!
If you currently hold a master's or doctoral degree, online instructional facilitation may supply a profitable source of income for you. You may choose to offer your services through a professional website that lists your resume and experience. Another option may be to accept employment or independent contractor status with institutions (either "brick and mortar" or online only) that hire instructional facilitators, such University of Phoenix or KCTCS Online. In this arrangement, you typically become a member of the adjunct faculty. At Higher Ed Jobs, you can get an idea of the requirements and types of positions available.
Graphic Design and Websets
Entrepreneur Twyla Harbick operates her online business under the name "Me & Foxy McGee." She provides professional graphic arts services, which include unique websets. Harbick offers a wide selection of categories of websets, as well as a variety of options. For instance, she provides purchasing choices that range from non-exclusive (meaning someone else can still purchase and use that webset), to exclusive (nobody else can purchase or use a webset), to graphic installation of a purchased webset for people who don't use a "DIY" site builder.
If you love to dabble in graphic and web design, and have some HTML knowledge – or want to learn – this may be a viable option to consider. One of the beauties of providing graphic design services and websets is that you can show off your talents with your own site to draw the attention of potential clients. Create a portfolio to highlight your offerings and do your research to ensure you offer competitive prices.
Handmade and Customized Products
Numerous creative entrepreneurs offer handmade and customized products via their online websites, online craft "booths" and "shoppes" such as those offered at places like Bonanzle and Etsy, and online marketplaces such as eBay. Entrepreneur Becky Ryan-Willis operates her creative online business, Country Keepsakes, from the comfort of her home in Watkins Glen, New York. Willis offers handmade candles, potpourri, soaps, lotions, and room sprays.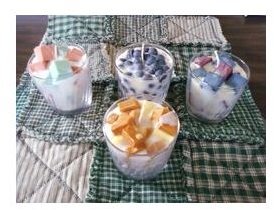 If you are creative and make quality crafts or other customized products, this may be a great option for an online business. Do some research to determine if what you make fills a niche market. Consider starting with an online craft booth at one of the previously mentioned sites to ascertain if your product will attract customers.
Virtual Assistant Services
Another creative online business proposal is to provide virtual assistant (VA) services. Telecommuting and virtual assistant alternatives have become a newer, viable solution for many businesses in the midst of cost-cutting and downsizing. What any virtual assistant offers for services depends entirely on his or her level of education and expertise, but may include report preparation, web content writing, marketing, technical support, proofreading, or other niche services.
A virtual assistant should have a well-organized and complete home office furnished with a computer or laptop, high-speed internet service, phone, fax machine or efax service, printer, and scanner. Set up a professional website to market your VA services, complete with a portfolio of projects and client testimonials. You might also consider investing the money into becoming a certified VA, which may attract higher paying clientele.
Web Hosting and HTML Coding
Entrepreneur Becky Ryan-Willis, mentioned previously, also provides web hosting services as the second of her creative online businesses. Her web hosting business is Stone Alley Hosting. Willis offers options including "DIY" packages with HTML coding in place to use in conjunction with a site builder, as well as hosting packages without HTML coding for those knowledgeable enough to develop their own. Willis also offers domain registration, websets, and other related services.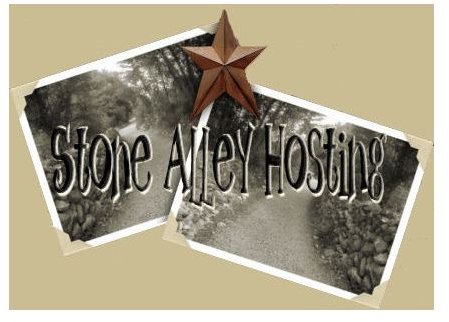 If you have some current knowledge in this field of expertise, or choose to either teach yourself or take courses to learn about website design and HTML coding, you may want to consider this creative online business proposal. In addition to hosting your own site as an example of your skills, you can choose to offer additional services. Do research to learn more about what others have to offer for website services, as well as to determine competitive prices.