Does a Flex Time Policy Result in Fewer Employee Absences: Overview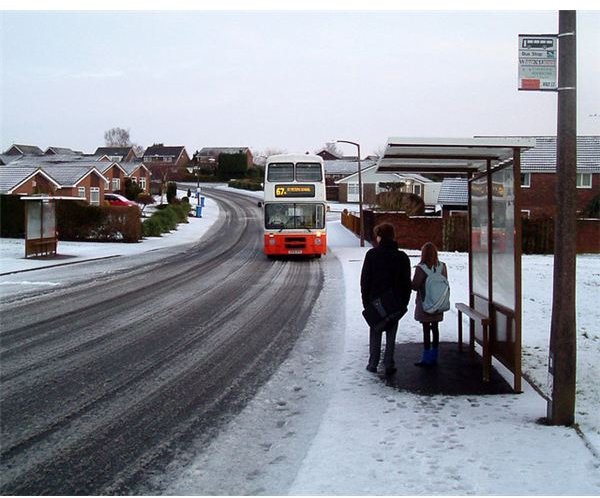 Ronen Simcha, in his 1981 book Flexible Working Hours: An Innovation in Quality of Work Life, defines flex time, flextime or flexible working hours as a type of arrangement that allows employees to vary their work schedules, within certain ranges and dimensions, according to their differing needs.
Flextime allows a departure from the rigid work schedule marked by fixed daily hours and timings. It allows employees various options such as starting work early and ending early, starting late and ending late, taking extended breaks during the day by making up for the lost hours at other times, working extra hours on one day to make up for shortened hours on another day, and the like.
Flextime has become a popular trend, with data compiled by the U.S. Department of Labor's Bureau of Labor Statistics in May 2001 indicating that 28.8 percent of the nation's 99.6 million full-time wage and salary workers resorting to some form of flextime arrangement, and one-third of them being part of a formal company arrangement.
The question that must be answered, however, is "Does a flex time policy result in fewer employee absences?"
Flextime and Work-Life Balance
The changes in the society during the last three decades, especially the trend toward working mothers and nuclear families has resulted in work-family role conflict and flextime reduce of such conflict to a great extent by allowing employees to balance their work and home responsibilities better.
Various researchers state that flextime loosens the boundaries between work and home, and allow for a greater integration of roles, leading to a reduction in work-life conflict. Flextime allow employees better discretion and control to manage their affairs. This discretion and control extend to both one off contingency and regular arrangements.
The following are three examples on how flextime address work-home issues:
An employee working in a 9.00 AM to 5.00 PM standard work schedule wanting to attend a function in his daughter's school at 4.00 P.M. would have to take the day off. Flextime allows him various options such as starting work at 7.00 AM and leaving by 3.00 PM, starting a 9.00 AM, taking a break at 3.30 PM, returning at 6.00 PM to finish the day's quota at 7.30 PM, or leaving at 3 and compensating for the same by working two additional hours the next day.
A family with both parents working on a 9.00 AM to 5.00 PM regular work schedule and with children coming from school at 3.30 PM might face serious work-life pressure and conflict on a regular basis, translating into frequent absenteeism. A permanent flextime arrangement of changing the work hours from 7.00 AM to 3.00 PM solves this issue.
A night owl whose biological clock makes him a later sleeper and late riser would find even a 9.00 AM start too stressful, hampering his productivity and emotional well-being, leading to frequent absenteeism. A permanent 11.00 AM to 7.00 PM flextime arrangement would allow him to be at his productive best at work.
Image Credit: geograph.org.uk/Peter kazmierczak
Research on Flextime and Absenteeism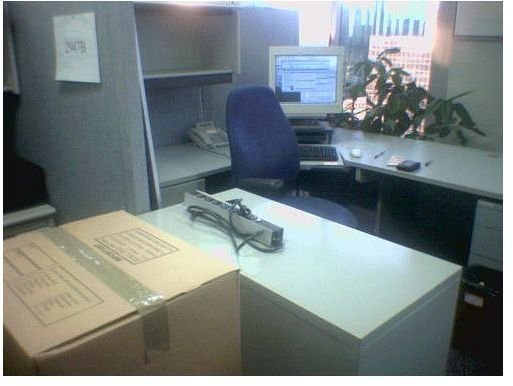 Various studies attest to the positive effect of flextime on productivity, overtime, turnover, tardiness, absenteeism, and job satisfaction in various work settings.
Research by Dalton and Mesch (1990) claim flextime lowers absenteeism as it allows people to organize and fulfill their private lives and schedules better, and provides a greater level of work autonomy which indirectly contributes to positive attitude and commitment.
A 1987 study on flextime program involving pharmacy technicians by Farley MT, and Segal R concluded that the flextime program completely eliminated tardiness and reduced absenteeism from 4.61 percent to 2.66 percent.
A longitudinal study of differences in absenteeism and turnover for people on flextime and people not on flextime by researchers at University of Connecticut show significant decreases in absenteeism but not turnover people on flextime.
Research by Dow Scott and Steve Markham on absenteeism control methods place flextime work schedules as the twelfth biggest way to control absenteeism, in a list of 36.
A survey by Mercer estimates the total cost of absenteeism at 36 percent of the payroll, nearly twice health care costs. This translates to $4.5 million dollars per year for an average mid-sized business, and an estimated $74 billion annually for U.S. companies. Unplanned absences such as casual leaves and sick leaves result in a productivity loss of 21 percent, and each employee take an average 5.3 unplanned leaves a year.
Flextime reduces absenteeism and not only help reduce such direct costs, but by providing employees with greater control of their lives, increase motivation and commitment, providing many indirect benefits for the organization.
Image Credit: flickr.com/HandsLive
References
Ronen, S. Flexible Working Hours: An Innovation in Quality of Work Life. McGraw Hill, 1981, 353 pp
Farley, M. T.; & Segal, R. Implementation and evaluation of a flexitime program involving pharmacy i.v. admixture technicians
Ralston, David, A.; & Flanagan, Michael, F. The effect of flextime on absenteeism and turnover for male and female employees. School of Business Administration, University of Connecticut, USA
Hyland, MaryAnne. Flexitime (2003).
Kim, Jay, S. & Campagna, Anthony, F. Effects of Flexitime on Emploee Attendence and Performance.
Drenth, Peter John Diederick et al. A Hanbook on Work and Organizational Psychology
Scott, Dow & Markham, Steve. Absenteeism control methods. A survey of practice and results.
Dalton, Dan R., & Mesch, Debra J. (1990) The Impact of Flexible Scheduling on Employee Attendance and Turnover. Administrative Science Quarterly, 35, 370-387.
Kronor.com. Uncover the true cost of employee absence.