5 Must-Haves for a Small Business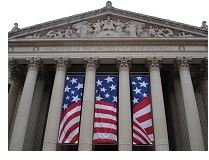 Don't launch your small business until you review and complete a small business legal checklist. It's an area of the start-up process that you can't afford to ignore. If you don't protect yourself legally, you could end up with a business failure that you could have averted by taking simple legal steps.
1. Buy Legal Software for Business
A lot of the tasks you'll need to complete on your small business legal checklist can be done efficiently and accurately with legal software. Consider purchasing a program like Quicken Legal Business Pro, which has contracts, forms and worksheets that most small business owners need.
2. Research Your Business Name
Whether you decide to incorporate your business, or you want to protect and build your brand identity, you shouldn't get attached to the name you've chosen until you're sure it's "available." That means that no one else has filed articles of incorporation or registered for a business license using your business name. You won't be able to get a business license or incorporate with the same name, if one already exists. You should also check for similar names. You don't want to create confusion in the marketplace, because it can work against you. Customers may do business with your competitors that are using the same name, when they meant to do business with you. Your competitors may also take you to court for trademark or service mark infringement.
3. Business Licenses
You have to weigh the benefits against the disadvantages of obtaining a business license. In some cases, you're not required to register your business or use a license if you're a sole proprietor. You should thoroughly research and seek legal counsel for exploring your options, because each situation is different. If you decide to register your business and apply for a license, then you should reserve your business name if it's available.
4. Business Permits
Some industries require you to get permits before you can serve customers and clients. You may have to get local, state and federal permits. An easy way to find out what's required is to check with national trade associations in your field. They often explain in detail what you have to do, costs and pitfalls to avoid in the application process.
5. Corporation and LLC To-Dos
Before you get a license or permit, you should complete the following mini-checklist:
Assemble your board of directors (for a corporation)
Draft and file "Articles of Incorporation" (for a corporation) and "Articles of Organization" (for an LLC)
Write by-laws (for a corporation), or a LLC operation agreement
File the articles with the Secretary of State where your business is located.
Before you complete the first task on this schecklist, create a budget for your start up legal costs. You might have to delay costs until you have enough money, and you should include the budget in your written business plan.
Image Credit: David Lat