Different Types of Legal Software: Small Businesses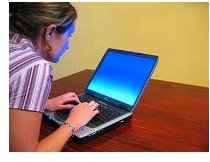 Legal software for small business use can't replace lawyers, but you can use it to draft routine legal documents. The truth is, many attorneys rely on software also, but they are trained to understand the legal language and laws that affect the documents that are generated. There are only a few good choices for legal software, and you should include the purchase of one of these in your business plan.
Quicken Legal Business Pro
Intuit offers excellent business software solutions in many areas of business, including the preparation of legal documents. Quicken Legal Business Pro offers small businesses more than 140 documents, such as forms, worksheets and contracts. Nolo and Intuit have partnered up to include five Nolo legal books in Quicken Legal Business Pro, which is great if you need additional information before completing your documents. The documents included fall under these categories:
Buying or selling a business
Contracts for goods and services
Corporate and limited liability company consents and minutes
Business Formation
Employees and independent contractors
Business leases
Taxes
Real estate purchase
It's comprehensive legal software for business owners, but it also includes other helpful worksheets and checklists for your business and marketing plans.
Standard Legal
You can assemble your own legal documents using Standard Legal software programs, which can save you money on attorney fees. The company tag line is "do-it-yourself legal forms software," which means you'll have to know which forms you need in order to fill out the right ones. There are also different software programs to choose from for business use:
General partnership agreement software:
Incorporation Software
Land Contract Software (for personal and business use)
Limited Liability Company Software
The disadvantage to using Standard Legal software is that you may have to buy multiple programs. However, if you decide which program would address most of your needs, then it's feasible to work with just one.
Agreement Builder
If you want legal software for your business that's easy to modify using Microsoft Word, then give Agreement Builder a try. It includes more than 165 templates for contracts that were drafted by attorneys. You can also have multiple users, in case you want to collaborate with business partners or investors using the Internet. One feature that distinguishes Agreement Builder from many other software programs is that you can get support for it from a law firm, Burk and Reedy. It's another guarantee that the forms have been combed through by professionals who are willing to stand by them and provide additional support if necessary. A bonus is the mini-course on business law that's included. You'll have a better understanding of the legal considerations that affect you as a business owner, as well as how to select and complete the forms you need for your business.
When compared to the costs of hiring attorneys to draft routine legal documents, it makes sense to pay for legal software for business. It's also reassuring to know that attorneys have reviewed and approved the documents beforehand.
Image Credit: Matthew Bowden