Early Social Entrepreneurship History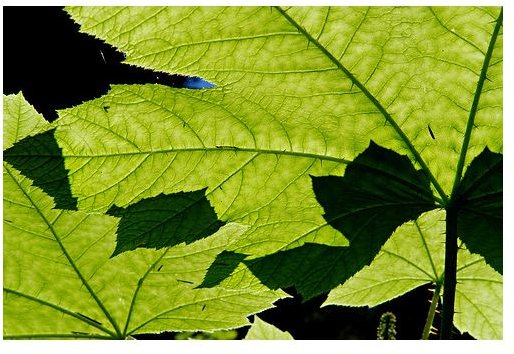 What Is a Social Entrepreneur?
Social entrepreneurship emphasizes social change instead of profits. They emerge as a reaction to businesses adopting a bottom-line oriented tendency to seek short-term profits at the cost of long-term benefits to society.
Credit for coining the term "Social Entrepreneurship" goes to William Drayton, founder of "Ashoka," the world's first organization to promote social entrepreneurship. Drayton, on a visit to India during a summer break from Harvard during the early 1980s, received inspiration by Vinoda Bhave's "Land Gift Movement." The Land Gift Movement aimed at breaking the poverty cycle by persuading rich people to surrender their land for a more equitable redistribution to the less fortunate and less wealthy people. The success of this movement showed Drayton that social entrepreneurship could lead to a major change for the better.
Social Entrepreneurship in the 19th Century
Although Drayton's Ashoka is just 25 years old, the concept of social entrepreneurship is centuries old. The pioneers of social entrepreneurship in the 19th Century include many renowned personalities in history.
Some of them are:
Robert Owen (1771-1858) - This mill owner was a pioneer in improving working conditions at factories. He laid the foundation of the cooperative movement by opening a store for factory workers to buy goods of sound quality at little more than wholesale cost and restricting the sale of alcohol. He was also the founder of infant childcare in Great Britain
Florence Nightingale (1820-1910) - Perhaps the most famous social entrepreneur in history, she founded the world's first nursing school and developed modern nursing practices.
Henry Durant (1829-1910) - This French businessman, who witnessed first hand the suffering of soldiers in the Austro-Sardinian War of 1859, lobbied for national voluntary relief organizations to help nurse wounded soldiers during war and for development of international treaties to guarantee protection of medicos and those wounded on the battlefield. His efforts led to the establishment of the International Red Cross.
William Booth (1829-1912) - William and his wife Catherine established the East London Christian Mission in 1865 to perform evangelical, social, and charitable work and to bring the Christian message to the poor, destitute, and hungry by meeting both their physical and spiritual needs. In 1878, he reorganized the mission along military lines and called it "The Salvation Army," open to all regardless of race, color, or creed.
Frederick Law Olmstead (1822-1903) - He espoused the "City Beautiful" movement aimed at transforming cities with open space, and developed many famous urban parks such as Rock Creek Park in Washington D.C. and Boston's Emerald Necklace. His efforts were instrumental in changing the very concept of cities from primary centers of commerce to "nice places to live and work."
Social Entrepreneurship in the Early 20th Century
Social Entrepreneurship in the early 20th Century remained more or less a continuation of the movement that started in the 18th Century. Some of the leading luminaries of social entrepreneurship in the early 20th Century include:
Dr. Maria Montessori (1870-1952) - She established the "Casa dei Bambini" (Children's House) in Rome to further her idea of education reform based on the premise that children teach themselves, unassisted by adults. Her methods evolved into the famous Montessori method of early childhood education.
John Muir (1838-1914) - This naturalist, conservationist, inventor, and writer established the Sierra Club and worked with President Roosevelt to establish the U.S. national park system, lobbying against the devastation of the Sierra Nevada caused by ranching. Muir personally involved himself in the establishment of Sequoia, Mount Rainier, Petrified Forest, and Grand Canyon national parks.
Franklin Delano Roosevelt (1882-1945) This US President passes as a social entrepreneur for his role in establishing the Tennessee Valley Authority to overcome the effects of the Great Depression. The Tennessee Valley Authority revitalized local economy by harnessing the power of the local rivers to create cheaper energy.
Modern Social Entrepreneurship
Trends from the preceding two decades show that social entrepreneurs have moved from their traditional philanthropic and charitable moorings to find more effective and sustainable solutions to social problems using the tools from the world of business.
One of the earliest such modern day social entrepreneurship initiative is Oxfam or Oxford Committee for Famine Relief, established in 1942 by a group of social activists, and Oxford academics.
The modern form of corporate based social entrepreneurship, however, starts with Michael Young, who between the 1950s and 1990s created more than sixty new organizations worldwide, including a series of Schools for Social Entrepreneurs in the UK.
Jeff Skoll, a noted philanthropist and eBay's first president established the Skoll Foundation in 1999 to help people continue or expand their work for social change in various parts of the world. The Skoll Centre for Social Entrepreneurship at the Said Business School at Oxford University supports social entrepreneurship.
Social Entrepreneurship Ventures in Third-World Countries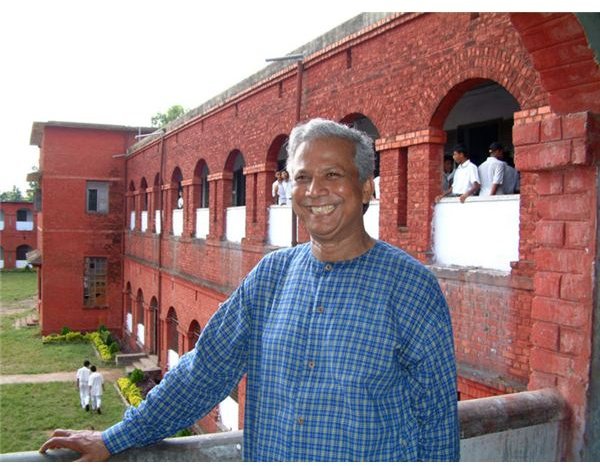 Much of the recent social entrepreneurship initiatives have emerged from third-world countries where poverty and poor quality of life make such interventions expedient.
Some of the well-known social entrepreneurship initiatives in these regions include:
Muhammad Yunus's Grameen Bank in Bangladesh that extends micro-finance to social venture businesses.
Ramakrishna and Smita Ram's Rang De, a peer-to-peer online platform makes low-cost micro-credit accessible to both the rural and urban poor in India.
The George Foundation's Womens Empowerment program that provides education, cooperative farming, vocational training, savings planning, and business development assistance to poor women in India. Profits from its cooperative farming program, Baldev Farms, improves the economic status of the workers and funds other charitable activities of the foundation.
The Academy of Young Social Entrepreneurs (SOGLA) in Turkey provides young entrepreneurs with a high quality of education and supports start-up and sustenance of their social entrepreneurship projects.
Throughout history, social entrepreneurs have either filled the spaces left void by the state or worked more closely with public organizations at both the national and local level for common good. They have successfully brought enormous synergies and benefits by unifying business principles with social ventures.
References
Bornstein, David. "How to Change the World: Social Entrepreneurs and the Power of New Ideas." Oxford University Press. ISBN 0-19-513805-8
Leadbeater, Charles. (1996). The Rise of the Social Entrepreneur, Demos.
School of Social Entrepreneurs. The History of Social Innovation and Enterprise.
Whittemore, Nathaniel. Social Entrepreneurs through History
Oregon Public Broadcasting . Who Were the First Social Entrepreneurs?
Image Credit:
flickr.com/fortes
wikimedia commons/muhammed yunus