Edupreneur - Changing the Public Learning Systems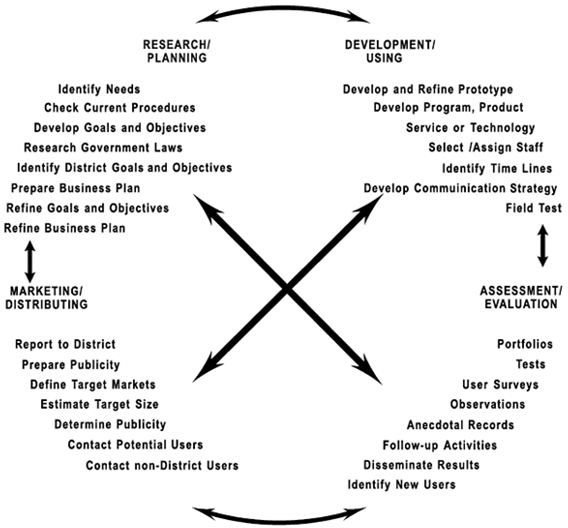 Who is Edupreneur?
An edupreneur or educational entrepreneur, also known as an agent of change, brings in new ideas and concepts into the business world as far as public education is concerned. This means that an edupreneur is related to the public education system. Thus, you can also call an edupreneur, the educational entrepreneur.
Understanding Educational Entrepreneur
The above section does not define an edupreneur. It just gives a rough outline of an educational entrepreneur. Let us discuss different types of entrepreneurs to gain a clearer picture of the educational entrepreneur. As per the Webster Dictionary, "an entrepreneur is a person who organizes and manages an enterprise, especially a business with considerable risk". Going somewhat deeper, we encounter the term "social entrepreneurs". If you go just by the above definition, you can equate an entrepreneur with a businessperson. However, there is a noticeable difference in the working methods of a businessperson owning a corporate house versus the simple entrepreneur.
For entrepreneurs, the goals are high. An entrepreneur starts thinking in terms of "how to succeed", against the common thinking process of "can we succeed." Going further, there are social entrepreneurs who contribute to society in some way or another. One of the common benefits in all forms of entrepreneurship is reduction of unemployment. An entrepreneur always creates a scope for different jobs. A step further, social entrepreneurs work in a direction that changes the mindset of people. Thus, the social entrepreneurs succeed by working differently in contrast to the common beliefs of other entrepreneurs.
Social entrepreneurs are called agents of change. This is how we defined edupreneur in the first line of this section. However, not all social entrepreneurs are edupreneurs. Intrapreneurs are also agents of change. Contrary to edupreneurs, intrapreneurs work from within a system to change it while edupreneurs are outside the system. When I say system, I am referring to the public education system. The public education system need not essentially be a school or college. Organizations that are related to education of society, directly or indirectly, also fall under this category. Some examples are publishing houses and websites that offer learning opportunities.
In short, an edupreneur or an educational entrepreneur is a social entrepreneur who is involved in changing the way things function in any public education system. Staying outside the system gives the edupreneur a better understanding on various points and scope of improvement. An example can be creating an organization that focuses on improving the capacity of any existing educational institution. Another example can be restructuring the education system by developing tools that enhance the productivity of the education system.
Essential Characteristics of Edupreneur Organizations – Famous Educational Entrepreneur Ventures
The organizations created by any edupreneur, the educational entrepreneurs, should have the following three essential characteristics:
Must act as Change Agents - Edupreneurs and their organizations must demonstrate how using the already available tools in a different way can produce better results. For example, an organization named "Teach for America" has reshaped how education is imparted in different corners of the country. They ran a program that hired and trained ordinary people to serve as teachers in needy schools. This affected the lives of more than a million rural students. The program had a two-fold effect. They initiated cooperation among different schools using these trained teachers who can teach anywhere on demand. The same program also ignited a healthy competition among schools so that they offer the best to their students.
Must Bring in New Mindsets and Beliefs – Edupreneurs are also responsible for changing the age old beliefs and mindsets of the public educational system. Larry Rosenstock of High Tech High Learning, created a model where people gave up the seniority based progress (as in traditional schools) for sake of merit based progress. This helped the educational systems in retaining and promoting higher merit trainers while encouraging other trainers to perform better.
Encourage Experimentation and Constant Learning – Edupreneurs have created a laboratory where material for change is created and modified constantly by observing the progress of any public education system. The Grow Network, now owned by McGraw Hill, offers standardized reports that different education groups use to track a student's progress on a regular basis. Based on these reports, The Grow Network also offers recommendations on how to improve a student's performance. As the curriculum changes, the company makes changes to the testing procedures and also allows for changes in recommendations based on the student's improvement.
The above offers an overview of edupreneur so that you can understand the role of educational entrepreneur in our society. If you have more questions, please feel free to contact us.