Opening a Small Business: Start-Up Worksheet for New Entrepreneurs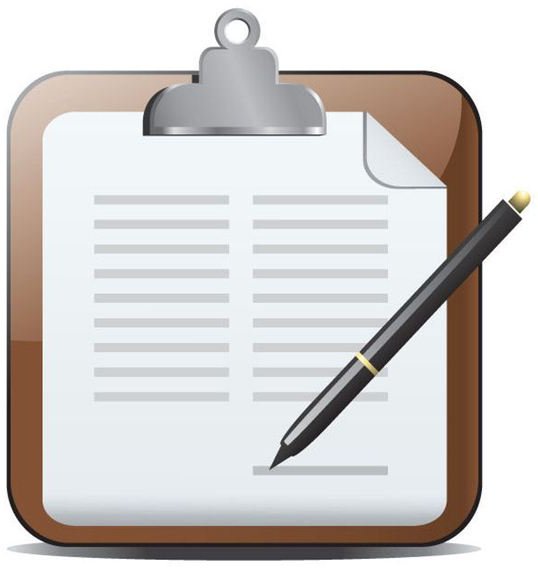 Preparing a Business Start-Up Worksheet
Starting a small business can be a daunting task. Preparing a worksheet is part of the business planning strategy. Using this template will aid the entrepreneur with business start-up needs including business finance, meeting customer needs, and strategic market planning. The following sections of this template will give an overview for preliminary research.
Worksheet Template
Research the business marketing strategies
Define the business focus through business analysis
Research the customer's needs
Research start-up costs
Planning for Success: Research the Business Marketing Strategy
Initial business research is the most important part of a start-up business. Learn to become a futurist. In other words, look for trends with a potential of profit. Use an initial worksheet to ask key questions.
Will this business be able to respond to market changes?
What will be the business growth strategy?
What brand marketing strategy will be effective?
Will this small business survive technology changes, competition, economic and legal challenges?
All of these questions are vital in initial assessment. The target market has a forecast. In other words, preliminary evidence may show that there is a market for goods or services. The Association of Small Business Development Centers (ASBDC) is a good place to start research. Identifying trends in the market for those goods and services are essential for investment purposes. Answer the questions listed above by adding numbers to your research. Trends and forecast projections will define feasibility. Spot trends and then do the market research that indicates if a business is a worth while opportunity.
Understand the Business Focus through Business Analysis
Define the business focus. Narrowing the objectives will aid the planning process. With the vast amount of opportunities available it is easy to get side tracked. Moving too quickly or moving in the wrong direction can drain valuable resources. Begin with a business analysis that asks:
What is the unique focus of this business?
What special talents and energies need to be applied to drive this objective?
What specialized training will be essential in completing the targeted objectives?
What potential threats will drain valuable resources?
What is the market share of this small business sector?
After identifying the strategic market and the unique focus of the business spend time learning the industry. Education and research are key components to build core knowledge. Gain insight about business analysis through online counseling resources such as a counseling agency such as SCORE. Many local and community colleges will offer business counseling that is often free or for a minimum cost.
Research Customer Needs
A business is not viable unless there are customers. Understanding customer needs is a powerful way to recognize the market niche. The primary customer is the group that is the heavy user of the product of service offered. The secondary customer is the customer that discovers the product or service. Profile customers by using demographic research tools. Learning to recognize where the customers are that require your goods or service will explain the market potential. The objective is to gain customer strength throughout the life of the business. Customer demographics are important for estimating competitive factors. Market research firms are worthwhile and can identify the importance of strategic locations of the small business. Research the demographic and psychographic profiles and ask the following questions:
Do the demographics and psychographic profiles indicate that this business will meet a particular niche market?
Are there enough potential customers that can be targeted without excessive marketing?
Who are my primary and secondary customers?
What type of marketing campaigns will be necessary to reach the targeted customers?
A start-up business may have potential customers but a business that is not placed correctly may not have an advantage over competitors. Take the time to understand who the customers are and where they are located. It will save time and money in the long run.
Research Start-Up Costs
Many entrepreneurs will admit that they underestimated start-up costs. Evaluating financial needs can be a daunting task. Working out a solid business analysis including business finances is a key component in strategic planning. This is the area that needs the most attention as it is the make it or break it point of all business. Spend time talking to others in the same industry and seek advice from professionals. The Small Business Association (SBA) offers a wealth of information.
Start with a worksheet that lists the type of costs that may occur. This worksheet will be the starting point in building the business plan. Without a worksheet the business financials will not reflect the true need for capital. If the start-up business requires a business loan the financials must be as close to accurate as possible. Many entrepreneurs seek financial counseling from qualified CPA firms. They can help to anticipate potential costs. Ask the following questions:
What initial costs are involved with this start-up business?
Is there a need for a financial counselor to estimate the costs?
Will a business loan be essential for the start-up?
What financial reports will be needed to secure capital?
Opening a small business needs considerable forethought. Using a worksheet to determine if a business is viable is essential for strategic planning. It is the first step in developing a good business plan.
References:
Ryan, J. and Hiduke, G. Small Business an Entrepreneur's Business Plan Thomson South-Western, Mason OH 2006