Slaves Who Became Entrepreneurs - Josiah Henson, Thornton and Lucie Blackburn, and George Africanus
George Africanus
In 1763, George Africanus was born in Sierra Leone in West Africa. He was later taken to England and "given" to businessman Benjamin Molineux as "a present." Africanus worked as a household slave for the Molineux family, who also provided for his education. A 1772 legal judgment that made it unlawful to own slaves in England caused homelessness among slaves living in the country.
George Africanus completed an apprenticeship to be a brass founder instead of returning to Africa. He then moved to Nottingham and worked in that field until starting his own business. Africanus got married in the late 1780s and then opened an employment agency with the help of his wife, Esther. His agency, the Africanus Register of Servants remained in operation for 70 years.
Africanus also owned his own home and purchased land that allowed him to collect rent from three properties built on it. His status as a property owner gave him voting privileges. George Africanus is among former slaves who became entrepreneurs and had a level of success that was rare for anyone to achieve during the 18th and early 19th centuries.
Image Credit: Wikipedia/Andrewrabbott
Thornton and Lucie Blackburn
In 1831, a Kentucky slave couple named Thornton and Lucie Blackburn attempted an escape from slavery until they were arrested in Detroit. An uprising in Detroit by black supporters helped the Blackburns flee to Canada. They settled in Toronto where Thornton took a job as a waiter and started planning to open his own business.
Thornton took a Montreal cab pattern to a mechanic who then built a horse drawn taxi cab for the Blackburns. This cab helped Thornton and Lucie Blackburn become owners of the city's first cab company. They provided cab services that took steamboat passengers and former slaves to various destinations in the city.
The horse-run taxicabs could accommodate four passengers, with space on the roof of the carriage for luggage. Following the success of their cab business, the Blackburns started purchasing investment properties. They owned six houses that were rented to former slaves who needed a place to live. Thornton and Lucie Blackburn are slaves who became entrepreneurs that found ways to build their wealth while also helping members of the community.
Josiah Henson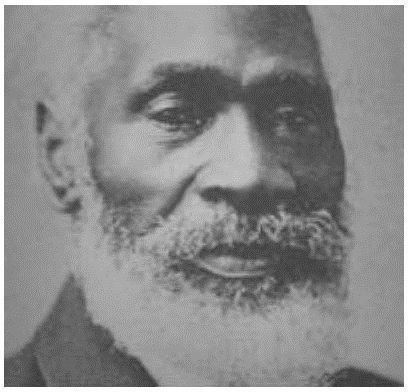 After being sold into slavery at the age of five, Josiah Henson had multiple owners before fleeing to Canada in 1830 using the Underground Railroad. He started working on farms and rented land to develop a Black settlement.
After receiving financial assistance through his contacts, Henson purchased land in Dawn Township and helped other blacks setup residency in this area. He later established a laborer's school on his land and built a self-sufficient settlement.
To maintain financial stability, Henson built a sawmill and used it to create an export business where he sold black walnut lumber was sold to areas in the United States and England. Josiah Henson is among many slaves who became entrepreneurs and used networking skills to grow their business.
For more inspiring stories, check out the other profiles in Bright Hub's Collection of Interviews and Biographies of Successful Entrepreneurs.