Top 10 Weekend Business Ideas with Little to No Startup Costs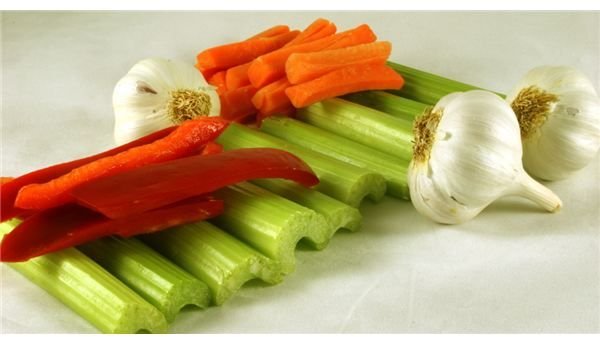 Personal Fitness Trainer
If you love working out and keeping in shape, consider hiring yourself out as a personal trainer. Plenty of people are willing to pay $35 or more an hour for an exercise guru who'll whip them into shape. Invest in free weights and yoga mats and study up on your pilates, tae-bo and kickboxing techniques.
Zumba, the dance workout to Latin American beats, is another popular trend. Alternatively, teach outdoor yoga or tai chi classes to enhance mindfulness and spirituality. This weekend business idea can take two hours of your time or twenty: you get to decide when to hold classes, for how many people, and for how long.
Cooking Instructor
A budding chef can start a business teaching cooking classes to the clueless. Maybe you can effortlessly whip up Pad Thai noodles, or have mastered the delicate art of croissant baking. Whatever it is, think about how to market your skill: is it easy and quick? A dinner party staple? An ethnic tradition? Teach classes on evenings and weekends.
Many school districts send booklets to parents advertising adult school, including cooking classes. Advertise in local papers and print up flyers and posters to distribute around town. Bonus: charge students extra for the ingredients you provide, and include a 10% tip for yourself in the price.
Image Credit: morgueFile.com/hotblack
Event/Party Planner
If you love to bring people together over good music and good food, why not start a weekend business as an event planner? Work with local clubs, groups and businesses to plan recognition dinners, Christmas parties, wedding receptions, and other celebrations. You'll need to organize food, music, entertainment, and the set-up itself; work with local suppliers to build a reliable network. Of course, all that coordination and attending the event itself can consume a lot of your time. For a less time-consuming idea, consider focusing on an aspect of a large event, like weddings. This article on Online Wedding Business Ideas explains to make a tidy income building an online wedding favor business, for example.
Tour Guide
Those lucky enough to live in a tourist hotspot could start a business as a weekend tour guide. Walking tours are all the rage, and lend themselves to unique themes. Bike around historic districts, and learn the hidden stories in cobbled streets and family businesses. But before you start collecting fees, talk to your city tourism department about leading tours. No doubt they'd be happy to give you permission to promote tourism in the area, and may even help you plan lucrative routes. Once you've become established, consider compiling your expertise into podcasts or guidebooks, or even investing your profits in a fleet of Segways. Segway tours typically charge $60 or more per person.
Farmer's Markets
Demand for local food is in full swing. Take advantage of the local food craze by starting a business selling at farmer's markets. Visit your local farmer's market and talk to the Market Master: she can tell you what's overdone (tomatoes) and what's in demand (honey, perhaps). Spend a few hours during the week preparing your wares, and sell all day on Saturday, Sunday or both. This business idea can require some advance work, but the benefits are rich. Build relationships with customers and bring them pleasure with your crisp green beans or heavenly baked goods. This piece on Ideas for Rural Businesses here on Bright Hub can get you started. For the skinny on selling on Farmer's Markets, see my other article called How to Sell at Farmer's Markets.
Freelance Writer
Everyone is an expert at something. If you're a good writer, translate your passion into a weekend business by writing freelance content for websites, travel agencies, entrepreneurs and more. Develop a specialty, like writing business plans or How-To guides, and network with local businesses and organizations to provide high-quality copy. If there's not much in your area, search Craiglist and other sites that list online freelance writing jobs. Freelance writers can work from home and set their own hours, but it's up to you to market your skills and keep up a steady stream of work. Beginning pay is low until you build up a quality portfolio of work.
Teach DIY Skills
Handy with a power saw? There's a DIY novice who would pay to learn your skill. Demand is especially high around all those independent women who would love to learn how to fix their own leaky faucets without calling their dad. See if you can rent a woodwork classroom at a school or community college, or set up more informal classes in your own garage. Organize workshops around themes: putting up shelves and pictures, plumbing problems, and painting tips. DIY classes can be a satisfying weekend business idea.
Home Staging
Weekend entrepreneurs with a flair for interior design can start a business as a professional home stager. Every real estate agent has 'em: those undeniably ugly houses with screaming pink walls, hairy rugs and retro furniture straight out of the '70s. Talk to your local real estate companies about hiring yourself out as a weekend home stager. Paint the walls a neutral color, tear down those hideous drapes, and improve the look of the home. Network with furniture stores to rent tasteful living room ensembles, and display their logo in return. This could be a time-consuming business, but getting those unsellable homes out of the real estate agent's hands can lead to rich rewards. A commission of $800 to $1000 is reasonable.
Weekend Musician/DJ
Avid guitarist or drummer? Always current with the hottest musical trends? Starting a weekend business as a musician or DJ might be right for you. Local bars are always looking for live talent, especially if you charge a low fee or tips only to get your foot in the door. DJs are needed for weddings and middle school dances. Including setup and tear-down, gigs usually run anywhere from three to seven hours for a night.
Green House Cleaning
Many household cleansers contain toxic ingredients. These ingredients leach into the environment and contaminate the water we drink. Moreover, their harsh chemicals can spark allergic reactions in children and adults alike. There's new interest in cleaning households with green products, ranging from baking soda and vinegar to commercially sold cleansers food in natural food stores like Whole Foods. Why not start a weekend business as a green house cleaning service? Market your business to an upscale clientele who will pay for the coveted "organic" label. What's more, they'll boast to their friends about their green credentials, and those referrals will boost your profit margin. If you're into the green movement but not into doing other people's dirty work, check out this article for more green business ideas.