Tips on How to Sell at Farmers' Market - Turn Your Garden Into a Money-Making Business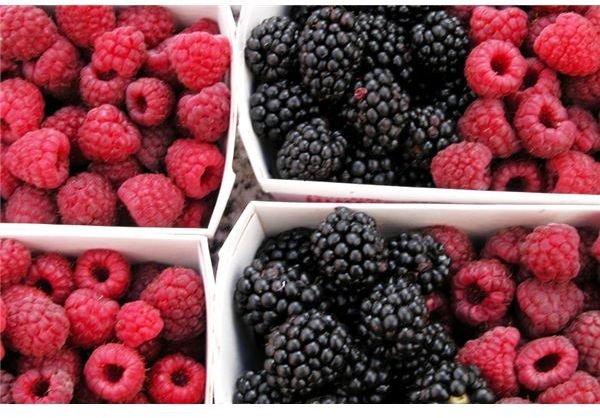 The Basics
Contact your city hall or municipal building and ask where you can find local farmer's markets. Depending on the climate, most farmers' markets open in May and run through October, although some are open year-round. Next, visit a market and spend some time soaking up the atmosphere.
Ask a vendor where you can find the Market Master. The Market Master is the gatekeeper of a farmers' market: she'll make sure you represent a truly local business, and aren't just reselling lettuce you bought at Safeway. Ask about fees, pricing, customer volume, and what you're allowed to sell. The Market Master can also provide useful tips on how to sell at farmers' markets, like how to anticipate customer needs and how to display your goods.
Image Credit: morgueFile.com/clarita
Finding Your Niche
The worst mistake a new seller can make is duplicating an existing stall. Most established farmers' markets already have high-volume vendors selling the typical salad products, baked goods and preserves, and customer loyalty runs deep. Your challenge is differentiating yourself from the competition. Maybe you've inherited a decadent chocolate fudge recipe from your great-grandmother; expand on this idea and build a niche business selling fudge and caramels. Or, sell high-end produce like asparagus and shiitake mushrooms.
Preparing for Market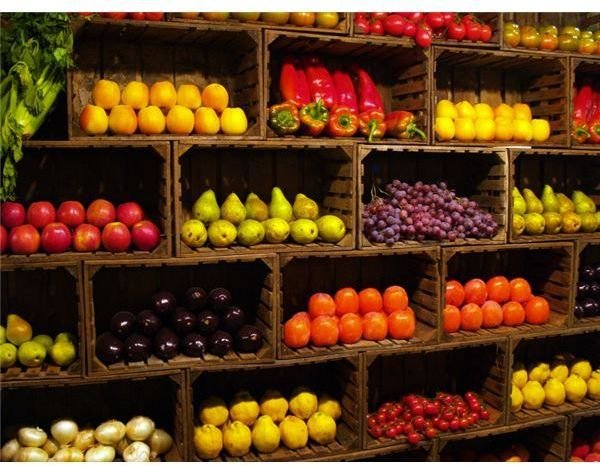 Depending on what you sell, preparing your goods can take a few hours a week or be a full-time job. The majority of produce is provided by full-time farmers, but you can start your own niche produce business growing food on an allotment or in your own vegetable patch. Bakers are usually required to prepare their goods in a commercial kitchen. However, some states allow you to sell goods baked at home if you take a food safety class and your kitchen meets health inspection standards.
Image Credit: morgueFile.com/almogaver
How to Brand and Market Your Wares
Even though you won't be buying ad time on cable TV, branding is still important. If one of your customers wants to recommend your raspberry jelly to her friends, she'll remember "Jim's Jam" better than "that guy with the red baseball cap who sells jelly in the far back corner."
Come up with an inventive name and print up labels and a sign using a recognizable design. Display leaflets or flyers describing the local roots of your business; be sure to emphasize personal details, like family recipes and how Great-Grandpa Bill started his dairy business with just one skinny cow. Bring a colorful tablecloth and arrange your wares attractively; use baskets and stacks to vary the height.
Plates of free samples draw customers to your table and give you instant feedback on taste and quality. Be sure to display your prices clearly, as people can be too shy to ask! Above all, make sure your business is focused and unique. A hodgepodge of goods looks jumbled and doesn't reassure consumers that you're committed to excellence in one particular area.
Community
Paul Sarver, an organic farmer and the Market Master of the Central Westmoreland Farmer's Market in Pennsylvania, says selling at farmers' markets "is all about knowing your people." People come to farmers' markets because they're tired of the industrial, globalized model of food production and want to feel connected to the community and the land. They want to talk to the people who grow their food.
Building relationships with loyal customers will grow your reputation; in turn, your success draws more customers to the market, which makes everyone more successful. Selling at a farmers' market is truly about building a community that benefits the buyer, the seller and the land. What's not to love?
Resources and More Information
Still stuck for ideas? Here's a few to get you started. Produce items such as strawberries and sweet cherry tomatoes spur impulse purchases. Less snackable produce could be grouped with others on a table, displayed with a recipe. Baked goods that could serve as a meal, like quiche lorraine, do well. Serve free samples of fresh-baked bread with a homemade spread, like a jam or spicy feta cheese spread. Herbs grown in small pots stay fresh and keep growing back. Also consider selling crafts, organic sausages, or honey. If you're ready to start selling, visit localharvest.org to find farmers' markets near you.